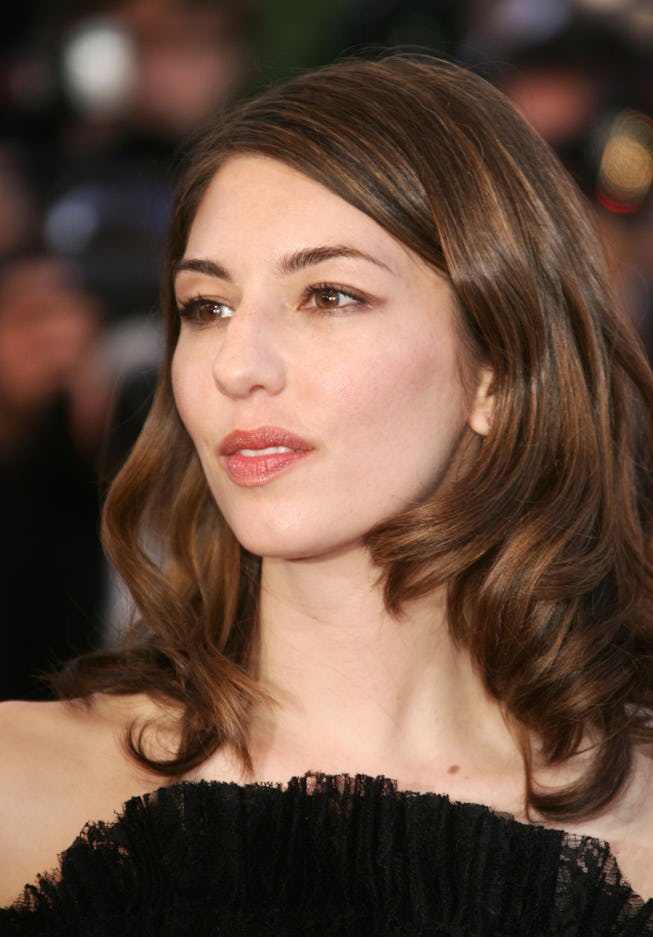 Pascal Le Segretain/Getty Images Entertainment/Getty Images
Sofia Coppola's New Book Is A Deep Dive Into Her Archives
Sofia Coppola Archive: 1999-2023 is an intimate look into the director's oeuvre.
On any given day, photos from Sophia Coppola oeuvre make the rounds on Twitter. Coppola construction of lush, dreamy worlds and the intricacies of girlhood over the past twenty years have gained the director legions of devoted fans — and they're all going to be clamoring to get their hands on her new art book, Sofia Coppola Archive: 1999-2023.
Coppola never set out to create a book — getting the greenlight to make a film was enough work — but with 2020's lockdowns, she found herself sifting through boxes of nostalgic "junk" that changed her perspective.
"I stepped back and realized, oh wow, I guess I have a body of work now," Coppola told Vogue. "I realized that if I was into a particular filmmaker, I would be interested in seeing all of those behind-the-scenes tidbits."
Constructed entirely from her personal archives and ephemera — like a poster from the Sundance premiere of The Virgin Suicides, a marked-up copy of the Vanity Fair article that inspired The Bling Ring — the art book offers details Coppola's entire career. The 488-page book is an amassment of Coppola-related riches, featuring everything from behind-the-scenes photos of Kirsten Dunst on the set of The Virgin Suicides to an extensive first look at her forthcoming Priscilla Presley biopic.
"I wanted it to feel more like a scrapbook than a coffee table book," Coppola said. "I love to see artists in their creative spaces, so for me this book is like the closest version of visiting my office and seeing all the stuff piled up around my desk."
Archive maps a course from The Virgin Suicides, through Lost in Translation, and Marie Antoinette, to The Beguiled, all the way to her upcoming feature Priscilla. The book is personally edited and annotated throughout by Coppola for an intimate and unprecedented look at her methods, references, and collaborators — including an extended interview with renowned film journalist Lynn Hirschberg.
Sorting through the ephemera was an emotional experience for Coppola, who found herself flooded with memories. "So much goes into making a movie that you kinda forget how hard it is to get them made. It's sort of embarrassing to read stuff like my letters to Lady Antonia Fraser asking for the rights to her book [Marie Antoinette: The Journey]. I spent a year trying to track down Bill Murray [for Lost in Translation] and wrote him so many letters saying 'I'm not gonna make the movie if you don't do it!' I was so desperate, so it's funny to kinda be nostalgic for those times now."
Sofia Coppola Archive: 1999-2023 will be released in a limited print run this September and is now available for pre-order.