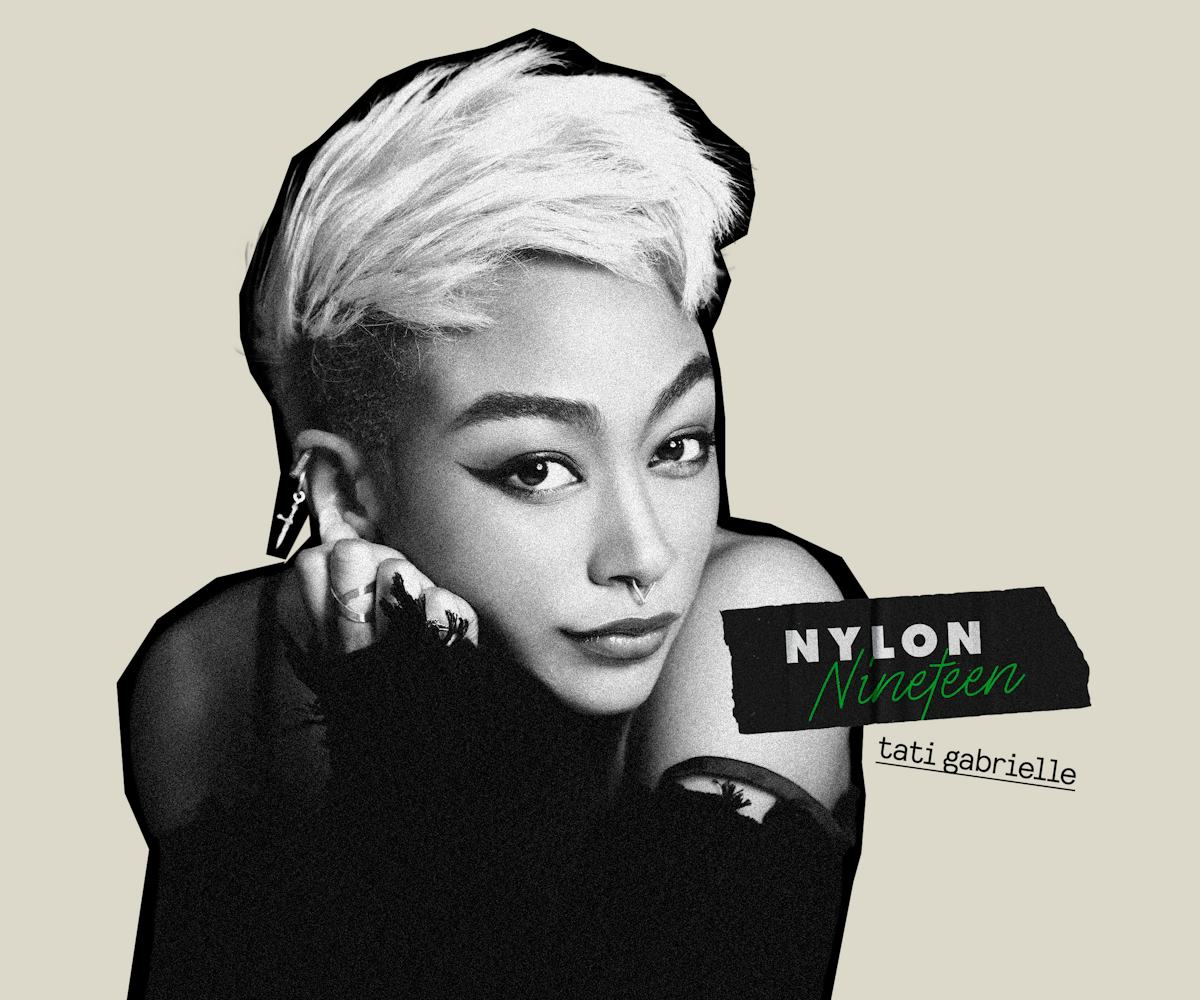 Nylon/Photographer Tiziano Lugli/ Stylist Oretta Corbelli/ Makeup Elie Maalouf
Tati Gabrielle Is A Black Belt With A Heart Of Gold
You star Tati Gabrielle takes the NYLON 19.
Tati Gabrielle knows the strange and fantastic all too well. When we meet for lunch on a rainy New York day, she tells me she's a firm believer in ghosts. She has a soft spot for Matilda because she was "really enthralled by magic as a kid." I personally know her as the delightfully nasty witch Prudence Blackwood in Chilling Adventures of Sabrina. Sure, there's a common supernatural thread — that's what makes her portrayal as Marienne Bellamy in the Netflix psychological thriller You all the more compelling.
You is an exciting departure for Gabrielle, who made her rounds on the teen show circuit prior to joining the cast in Season 3. Her character Marienne doesn't have any magical powers — she's a woman fighting for sobriety, her family, and thanks to Joe's never-ending penchant for deranged obsession, her damn life.
Gabrielle doesn't count herself as a fan of horror and gore — in fact, what drew her to the series was more the reality of its terror. "The thing is that it's not farfetched. It happens every single day," she explains. "I feel like You does a great job at showing the dark parts of our society in this entertaining and sometimes funny light, but still being so real and so grounded in truth in that way."
You is now streaming on Netflix.