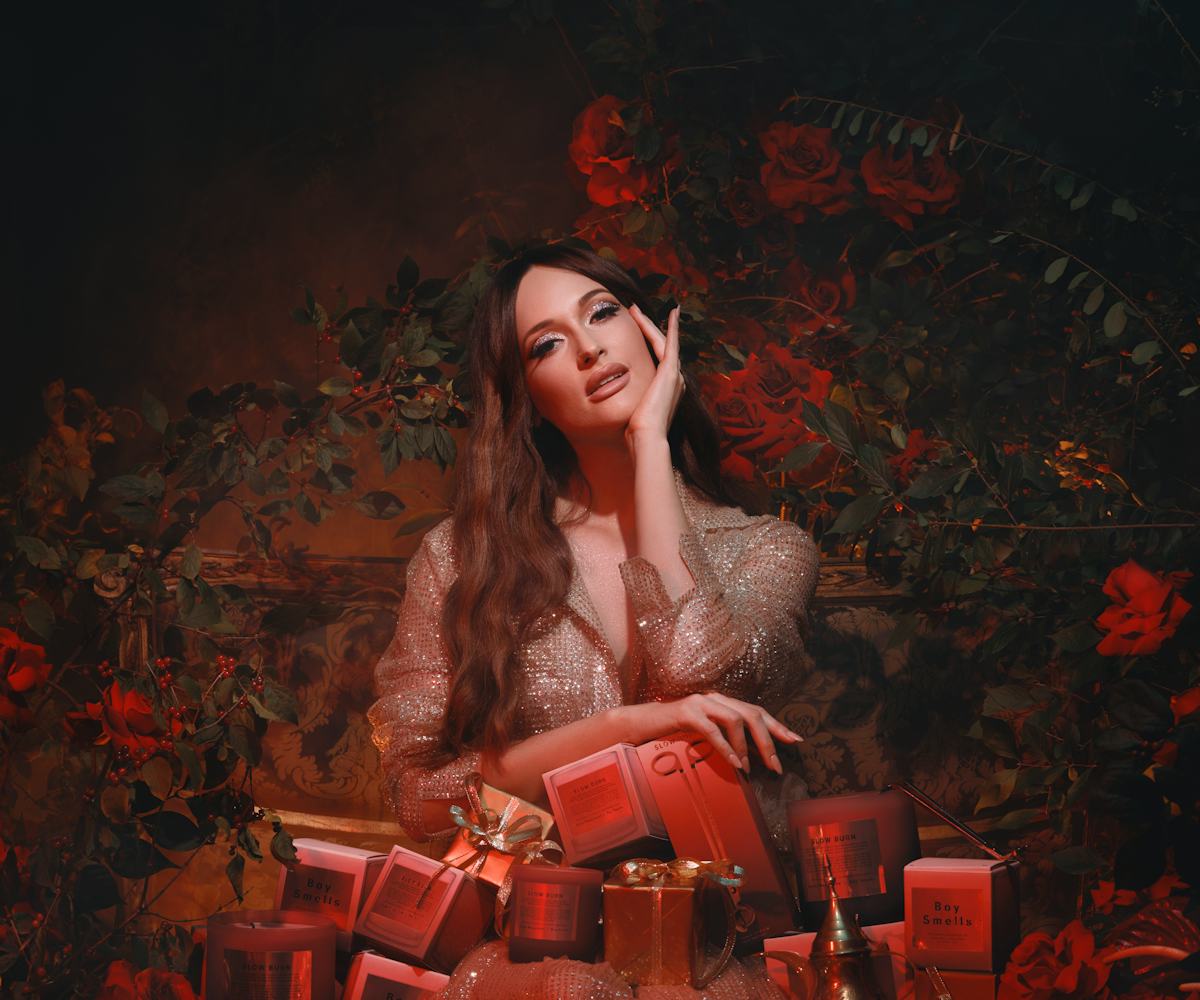 Boy Smells
The Kacey Musgraves x Boy Smells Candle Is Back For the Holidays
The iconic "Slow Burn" candle, created by Kacey Musgraves for Boy Smells, got a major makeover. Released back in February 2020, the candle become a true favorite for the Boy Smells brand, and after previously selling out, the candle is back, and thanks to its new size, you can truly enjoy a slow burn.
Now available in a 28 ounce version, the Slow Burn Magnum-sized candle has arrived, and retails for $86. Featuring the same scent notes as before, this larger size features a rose gold label and embossed matte glass tumbler.
As part of the new collaboration, Boys Smell also teamed up with the country star on an accompanying wick trimmer. Retailing for $24, the cutter comes in a rose gold hue, and features the word "burn in a hurry" on its side. Titled after her single, "Slow Burn," the candle, released in February, had sold out in less than 24 hours, and more than 15,000 people had signed up for a waitlist. The product is now available through the Boy Smells website and Musgraves's webstore while supplies last.
Unfortunately, it doesn't appear as if lighting the product will enable you to become a bonafide country star overnight, but it will fill your room with a scent inspired by Musgrave's hit single. The $39 candle takes direct inspiration from some of the "Slow Burn" lyrics, Boy Smells explains on their website, with a scent that includes notes of incense, black pepper, elemi, guaiac, raspberry, tonka, amber and smoked papyrus.
As for how to get the most out of your candle-burning experience, Boy Smells encourages listening to the product's namesake track, describing the candle as a "simmered, but smoldering scent that layers a new hazy experience to a melodic track about living life in the slow lane."
Previously sharing news of the launch on her Instagram, Musgraves called the creation a "fun, creative process." She said it was like bringing her song to life in the form of a smell, describing the Slow Burn scent as being "a little dank. A little crisp. Androgynous. Floaty. Earthy. Grounded. It's the smell of a fire faintly drifting on the breeze as you walk to your favorite bar down the street and cherish slow sips of your favorite wine."She also shouted out her collaborators, writing,"I'm a big fan of @boy__smells — a queer brand with Texas roots. Hope you love what we created."