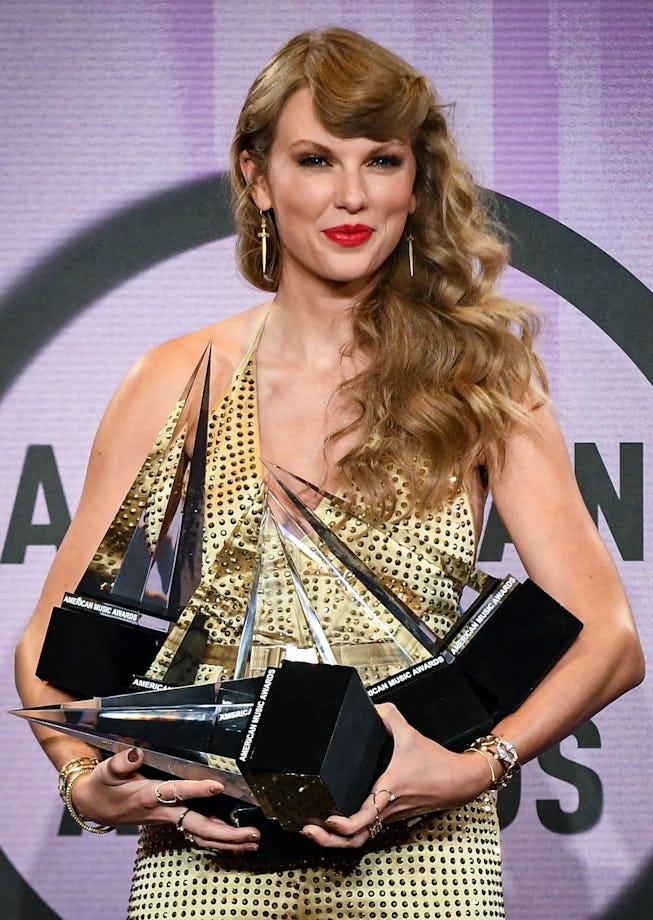 VALERIE MACON/AFP/Getty Images
Senators Quoted Taylor Swift During Ticketmaster's Hearing
Who knew protecting the nation's Swifties was a bipartisan issue?
Taylor Swift can add antitrust activist to her already impressive resume. The musician unintentionally spawned a long overdue reckoning of the ticketing industry — and more specifically, Live Nation's monopoly of it — when tickets for her 2023 Eras tour proved historically difficult to get last year, crashing Ticketmaster and ending public sale of tickets early.
On January 24, the Senate Judiciary Committee held a hearing on the live entertainment ticketing industry, hearing from industry leaders and antitrust experts. We all know Swifties range far and wide, as evident by her billions of streams. But during the hearing, several U.S. Senators outed themselves as devoted Swifties, quoting her lyrics to illustrate the wrongdoings of the ticketing industry. Because antitrust isn't the only thing in this country that has been historically bipartisan — so is Swift's fandom.
"You can't have too much consolidation — something that, unfortunately for this country, as an ode to Taylor Swift, I will say, we know 'all too well,'" said Sen. Amy Klobuchar. Senator Richard Blumenthal, meanwhile, told Live Nation's CFO that "Ticketmaster ought to look in the mirror, and say, 'I'm the problem, it's me.'"
Sal Nuzzo, with the James Madison Institute contributed: "A few million Taylor Swift fans would respond, 'This is why we can't have nice things.'" And in the most obvious of lyrics, Sen. Mike Lee called restricting the ability of consumers to resell their tickets "a nightmare dressed like a daydream."
U.S Senators and speakers also name-dropped artists we never thought we'd hear on the Senate floor, including Bruce Springsteen, Bruno Mars, Shania Twain, Prince, Bad Bunny, Madonna, and Garth Brooks to illustrate how wide-reaching a demographic the ticketing problem affects.
And to continue the long list of things we never thought we'd see on the Senate floor was an apology to Swift and her fans from Live Nation itself.
"We apologize to the fans, we apologize to Ms. Swift, we need to do better and we will do better," Joe Berchtold, president and chief financial officer of Live Nation said in the hearing. "In hindsight there are several things we could have done better — including staggering the sales over a longer period of time and doing a better job setting fan expectations for getting tickets."
Per Ticketmaster, over two million tickets were eventually sold during the pre-sale, the largest amount of tickets ever sold for an artist in one day.