I Tried Turo, The AirBnB Of Rental Cars
The car-sharing company aims to make renting a car a breeze. Does it stand up to the test?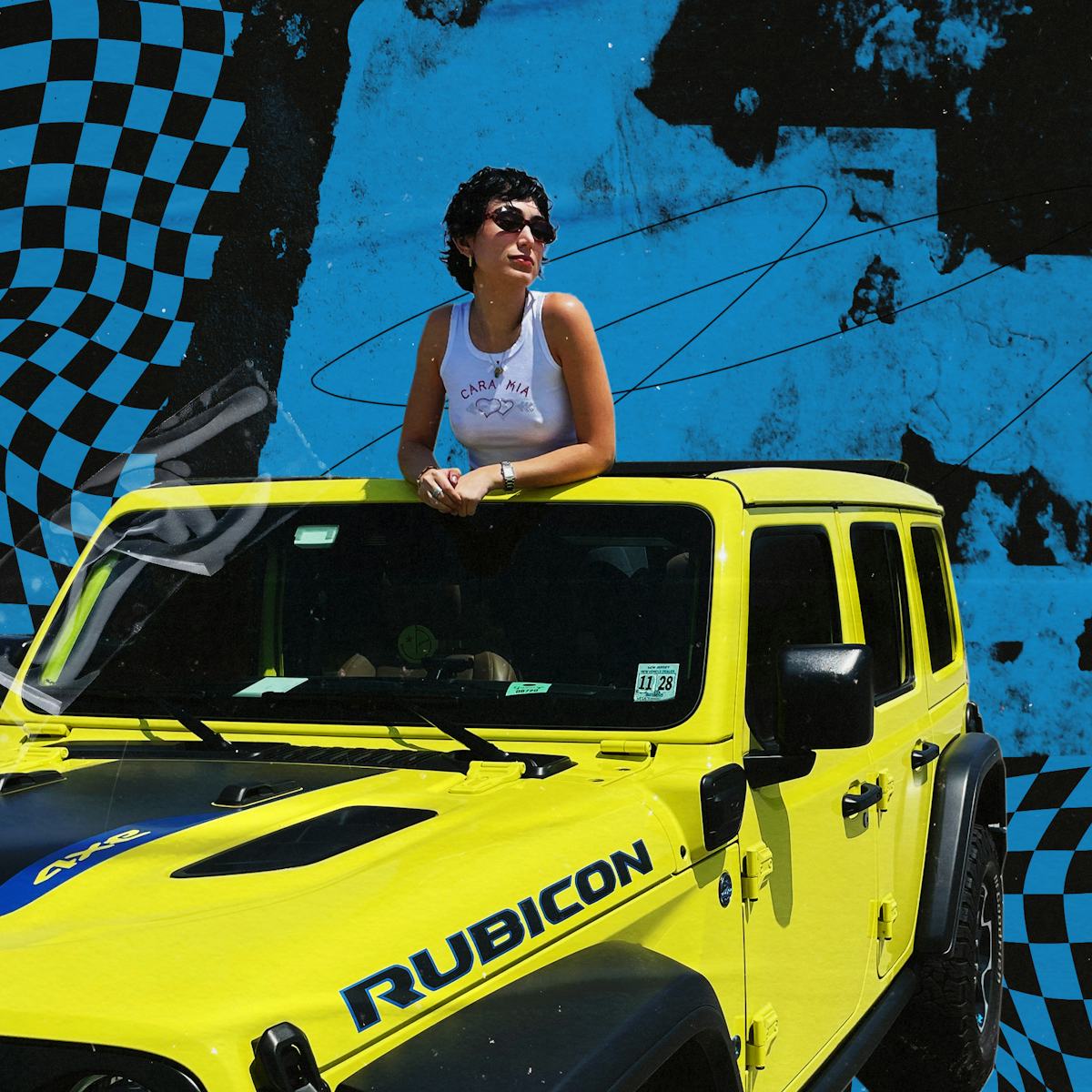 Nylon; Layla Halabian
It's a tough pill to swallow, but the United States' powerful automobile lobby and the poltergeist of Henry Ford have all but ensured that we will never have a high-speed, cross-country rail system. Life without a car requires a saintlike patience, as well as a gift for logistics and planning. Then there's life with a car, which also requires the same, plus a flow of funds to cover everything from maintenance to gas to the constant, looming threat of parking tickets. And then there's renting a car, something I've never done, because it seems like an utterly byzantine process that will ultimately end with me driving around in an ugly minivan. Finally, there's a fourth option, the Goldilocks standard — the just right — when it comes to dealing with the limbo of needing, but not having, a car: Turo.
Turo allows private car owners to rent out their vehicles via their website or app. Think of the ease of summoning an Uber to your front door, except with Turo, you can hop in the driver's seat. The company turns the car rental agencies into middle men, and their selection of soccer mom vans (and some lovely compact sedans, I'm sure) into relics of a bygone renting empire. While Turo has all types of vehicles available to rent, its appeal is very much the selection, which spans vintage cars, sleek luxury models, and splashy off-roading whips.
The car owners, which Turo calls "hosts," can decide specific parameters for the stranger borrowing their car: how many miles they want to allow on the trip, the price for each day, and even the speed at which their car is allowed to be driven. As a user, you scroll through Turo like you would AirBnB, either with laser precision or until something catches your eye — perhaps a shiny sports car, or a reliable SUV? The filter system allows you to stay within your budget, and the reviews give clarity what kind of car (and host) you'll be dealing with during your drive. And as far as barriers to entry go, you only need to upload a valid driver's license to the Turo app in order to be cleared for use.
For my Turo expedition, I rented a pristine, acid green Jeep rubicon to cruise to the Hamptons in style. I liked how the Turo app allowed the car to be picked up at the host's chosen location, or dropped off at a more convenient location for me (in this case, a nondescript street in midtown Manhattan). I was also able to message the host throughout the trip, an upside of peer-to-peer car-sharing in case I, say, couldn't figure out how to open the sunroof.
As I drove around Montauk, I couldn't shake the feeling that I was in a total stranger's car, and that I had to take being a "defensive driver" to the next level. I already feel stressed taking my mother's car out for errands, so every turn and parallel parking job felt like it had to be executed with precision or a remote cage would be dropped on my car as punishment, even though I knew my vehicle was insured. I get that it's more a "me" problem than anything to do with Turo; in fact, my only qualm about it is that it makes acquiring a car a little too easy. (Is renting at a rental agency this easy? Again, I don't know, and I don't think that necessarily makes it a better service.)
Upon returning my vehicle back to the same nondescript street in midtown, the Turo app prompted me to take and upload approximately 10 photos of the car from all angles, to ensure I hadn't dinged it on a joyride. Fair enough, I thought, and obliged, although I wish there had been some sort of loose outline of what to expect on Turo's end presented to me before ever getting behind the wheel. (A few weeks later, the Turo app also sent me a strict message to pay my toll payments or risk being banned. Again, this is a stranger's car!)
Recently, I looked up the address to a friend's beach house, which was approximately three-and-a-half hours away by train, but only a one-hour car ride. Someone asked if I had a car in the city. I don't. But I could always get a Turo.