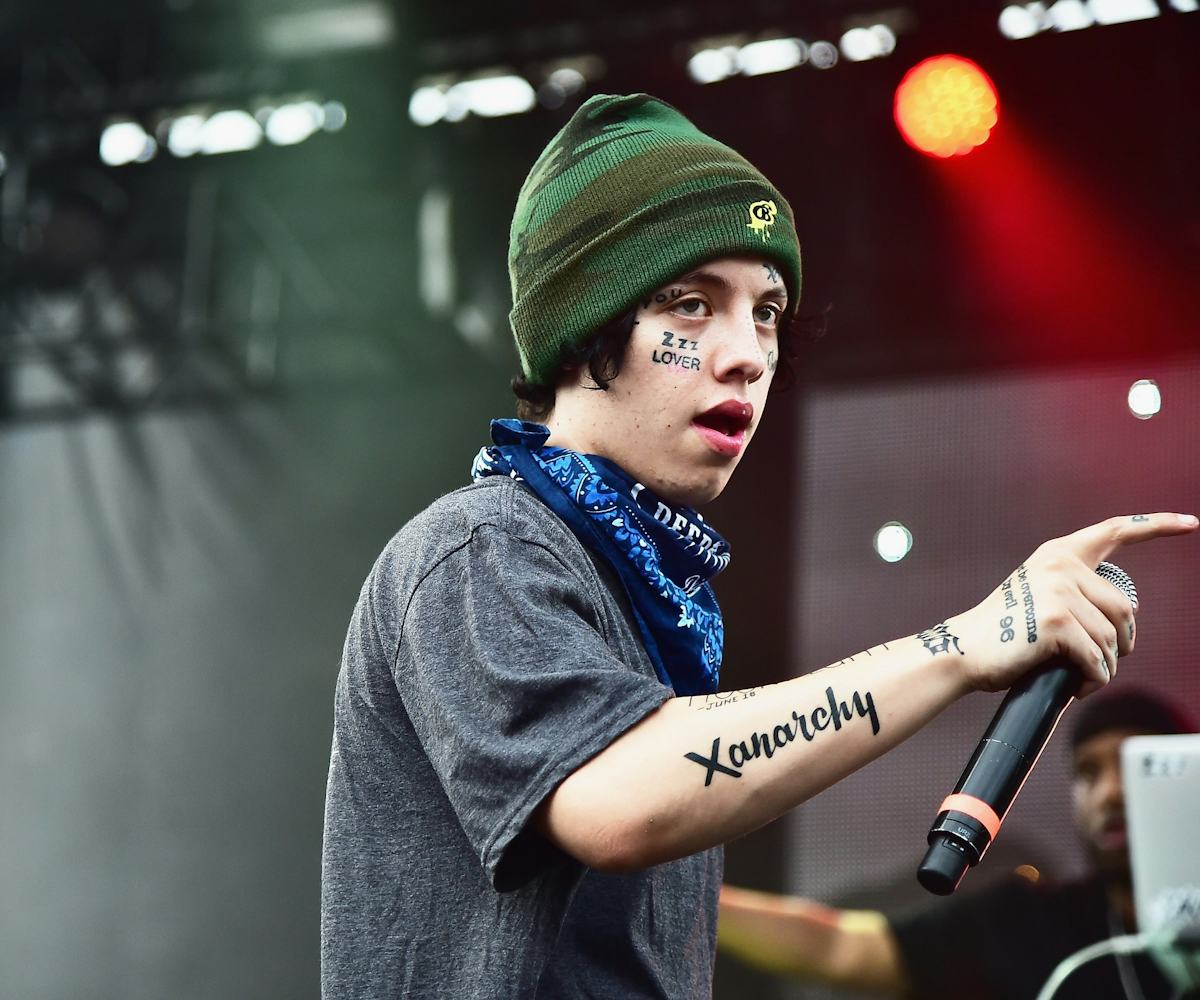 Photo by Theo Wargo/Getty Images for Billboard
Lil Xan's Fiance Responds To Claims Of Fake Pregnancy Ultrasound
Is Lil Xan's Lil Baby a Lil Placebo?
After Lil Xan's public announcement last week that he and fiancé Annie Smith are expecting a baby, the two have been accused of faking the pregnancy. People are calling out the couple for sharing what seem to be ultrasound images pulled from Google and passing them off as their own.
In a YouTube video on Smith's channel titled "FIRST BABY PICTURES!!" Smith reveals that she is about nine weeks pregnant and scrolls through some photos that she claims are from her ultrasound. Xan appears throughout the video, making jokes about how the baby looks like him and asking "where his dick at?"
After the video was uploaded, viewers were quick to point out that the photos look pretty much identical to the first few photos that come up when you Google search "9-week ultrasound."
Though Smith has since turned off commenting abilities on her recent Instagram photos, she has responded to the claims, stating that "a girl (i'm not going to comment on who) photoshopped them with another persons name, year, birthday etc, and uploaded them to Google." This doesn't seem likely though since the image in the second tweet comes from a YouTube video which was uploaded in 2009.
Lil Xan has not yet responded to the rumors that his Lil Baby may, in fact, be a Lil Placebo.