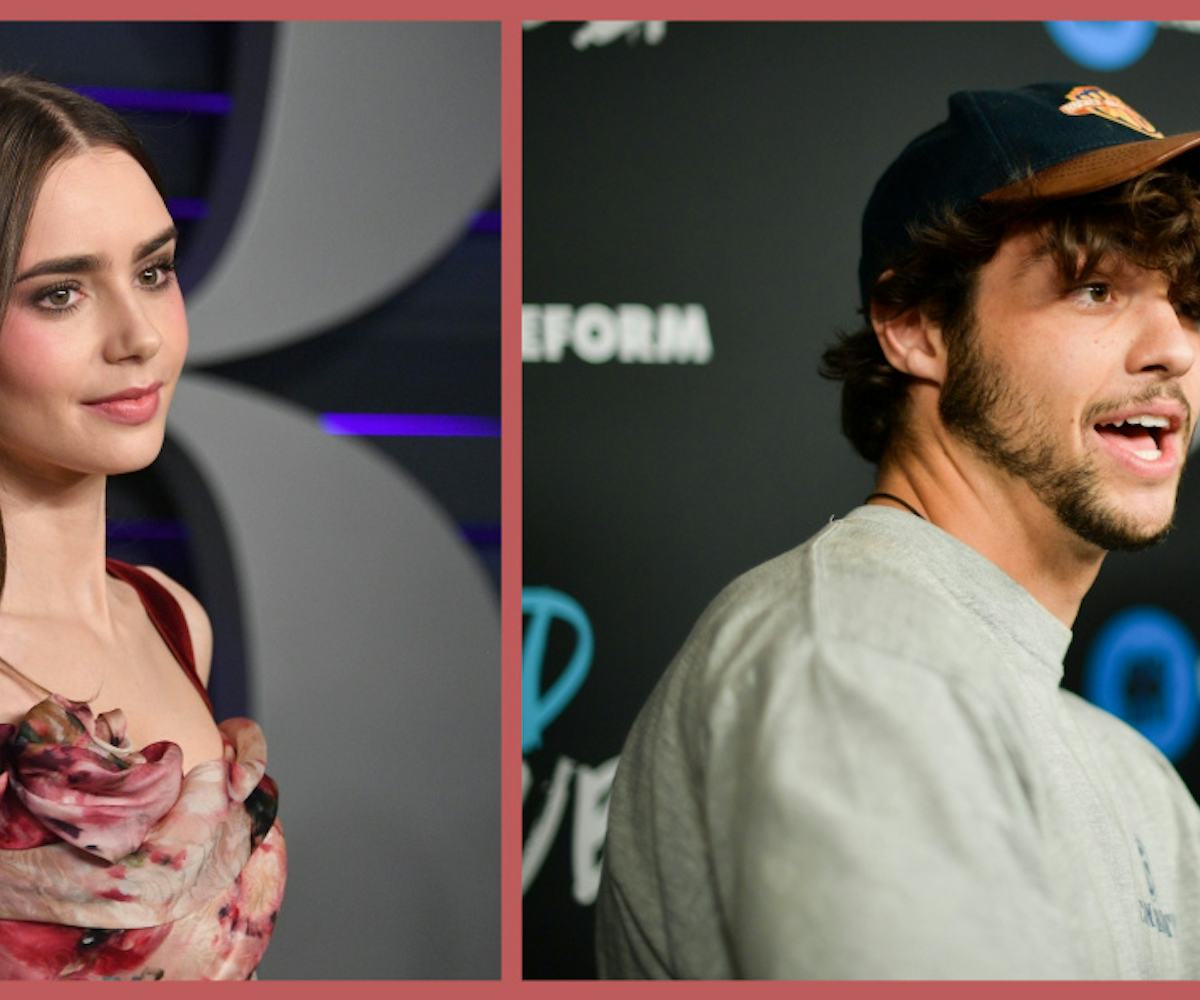 Photos by Dia Dipasupil, Matt Winkelmeyer/Getty Images
Following Oscars Party, People Think Lily Collins And Noah Centineo Are Dating
The Vanity Fair Oscars after-party further fueled rumors that a romance is budding between Lily Collins and former internet boyfriend Noah Centineo. After walking the red carpet separately, Collins and Centineo were spotted hanging out together inside the party, according to Just Jared.
We've long gotten over our crush on Centineo. While his adorable role in To All The Boys I've Loved Before had the internet collectively swooning over his wholesome, attentive character's nature, it was only a matter of time before the harsh reality hit that, in real life, the 22-year-old actor ghosts women, supports offensive vloggers like Logan Paul, and deletes the evidence rather than apologizing.
But Collins may still be in full swoon. Just a few days prior to the party, Collins left a flirty comment on Centineo's sponsored Instagram post for Calvin Klein, writing "I never look that good when I lounge." After letting the comment breathe for over two hours (probably in avoidance of looking too desperate), Centineo replied to her comment, "Oh please," with a flame emoji. Lily, don't let the emojis distract you from the red flags!
Centineo recently directed a music video starring Collins for Russian producer ARTY, which may be where the two first connected. The behind-the-scenes visuals don't reveal anything more than a jovial work environment, so we may have to do a little bit more lurking and waiting to find out if things are heating up between the two.