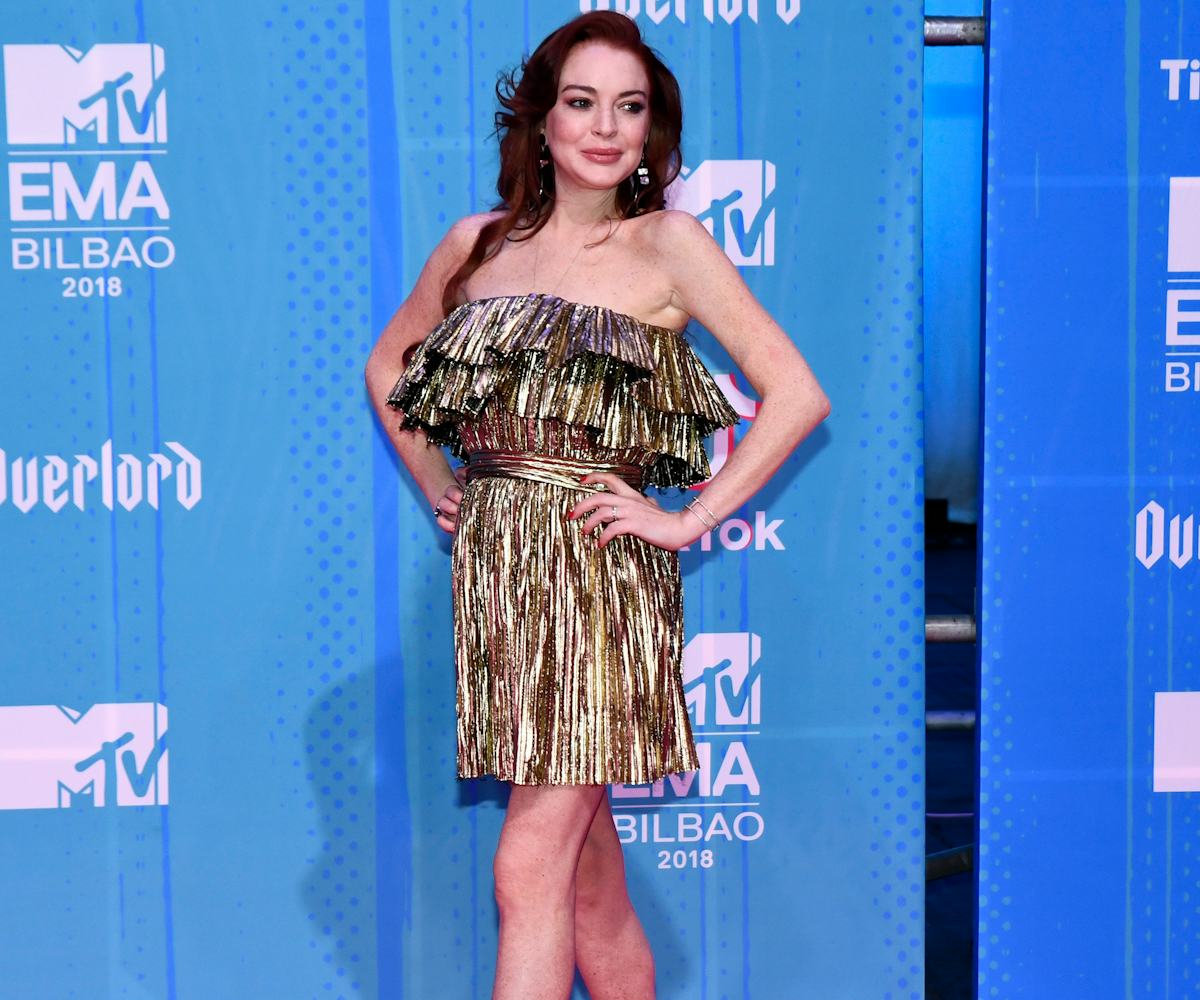 Photo by Carlos Alvarez/Getty Images
Lindsay Lohan Addressed That Video Of Her Getting Hit In The Face
In her profile for Paper, Lindsay Lohan agreed to discuss that time she was hit in the face on Instagram Live after she accused a homeless refugee couple of child trafficking. And she did... kind of.
Lohan spoke mostly about her relationship with social media, referring to Instagram and Twitter as "your way of controlling the narrative." She then added, "I recently made the mistake of having my phone recording live video, and that I learned from."
Lohan then told Paper editor Claire Valentine, as they chatted on the phone for the interview, "Let's talk about it in New York. It's better if we speak face to face about it. So you can actually understand what really happened."
But, even after Valentine waited for Lohan to chat about the incident during the day of her Disney princess-themed shoot for the magazine, the moment never came. After claiming that she was too tired, through a representative via an email that came later, Lohan wrote, "I read the situation wrong. I've learned from it. And that's all I have to say."
In other news, yesterday, Lohan revealed the first trailer for her forthcoming MTV series Lindsay Lohan's Beach Club, which is set to premiere on January 8 and promises to show exactly what Lohan's been up to in Mykonos, Greece, all this time.