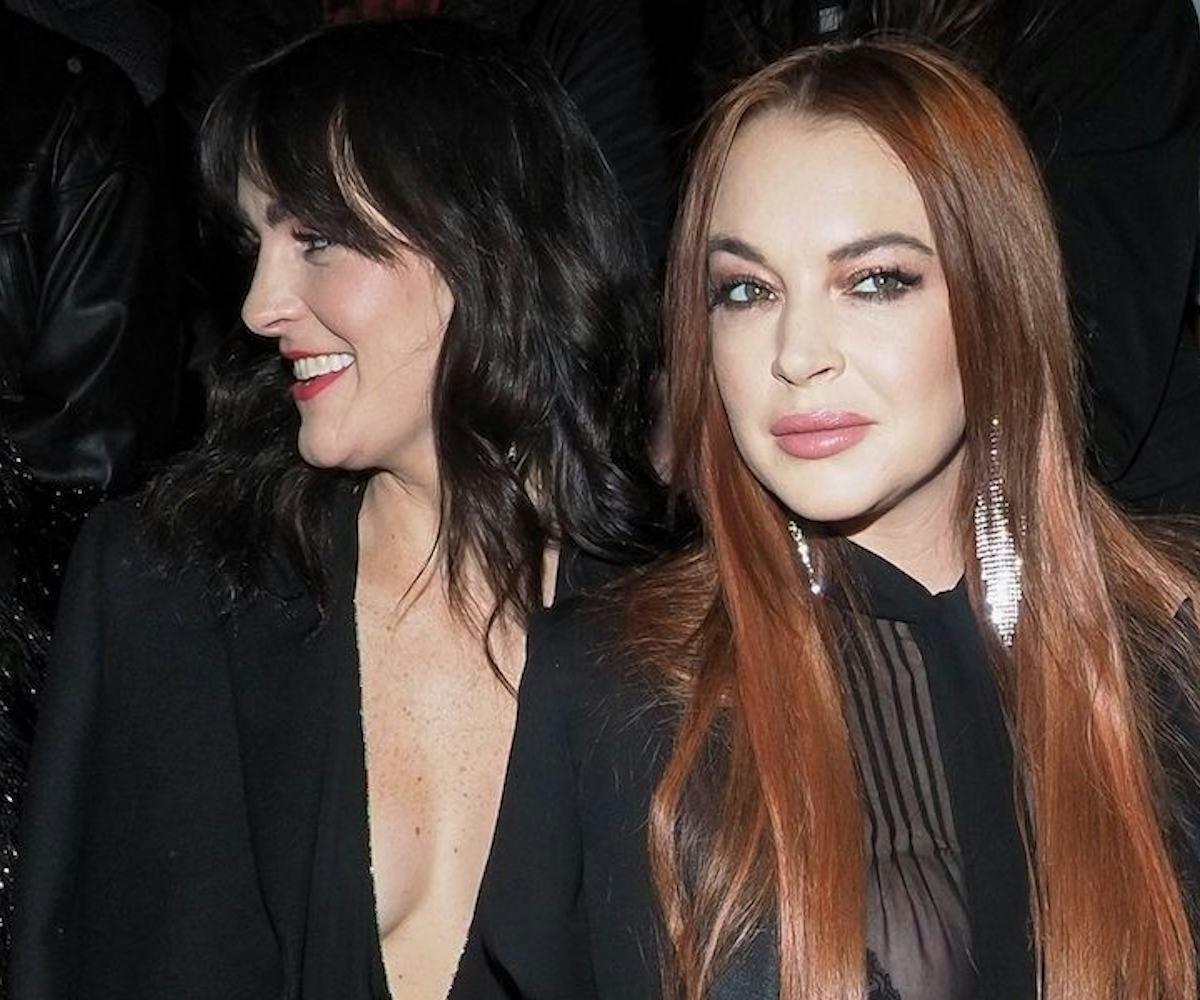 Lindsay Lohan's "Xanax" Video Is Not What We Expected
The new era of LiLo is here
Ahead of its appearance on digital streaming platforms like Spotify, Lindsay Lohan's first single in over a decade was just released via a strange new video on IGTV. The song, "Xanax," has been teased through leaksand posts since early August (aka an eternity on the internet), but can now be heard in full, and includes a feature by up-and-coming musician ALMA.
The song's previously heard lyrics can now be heard repeated over a longer track, and there's an addition of a second verse, including the lines: "I try to stay away from you, but you get me high/ Only person in this town that I like/ Guess I can take one more trip for the night/ Just for the night."
Lohan revealed a little bit of the inspiration for the visuals in IGTV captions, writing: "This video is a compilation of vignettes of life. Family, love, the process of moving forward and letting go of the past. To live and be happy, free of fear. Just to be grateful and open our eyes to our opportunities instead of numbing the mind."
Translation? It's amateurishly edited glimpses into what appears to be Lohan's life, including selfies, travel-porn, and shots of family and friends. Not earth-shattering, and to be honest, a little low-key for our tastes.
Lohan only made her pivot back to music recently, having signed with Casablanca Records after her reality show Lindsay Lohan's Beach Club was canceled due to a lack of drama.