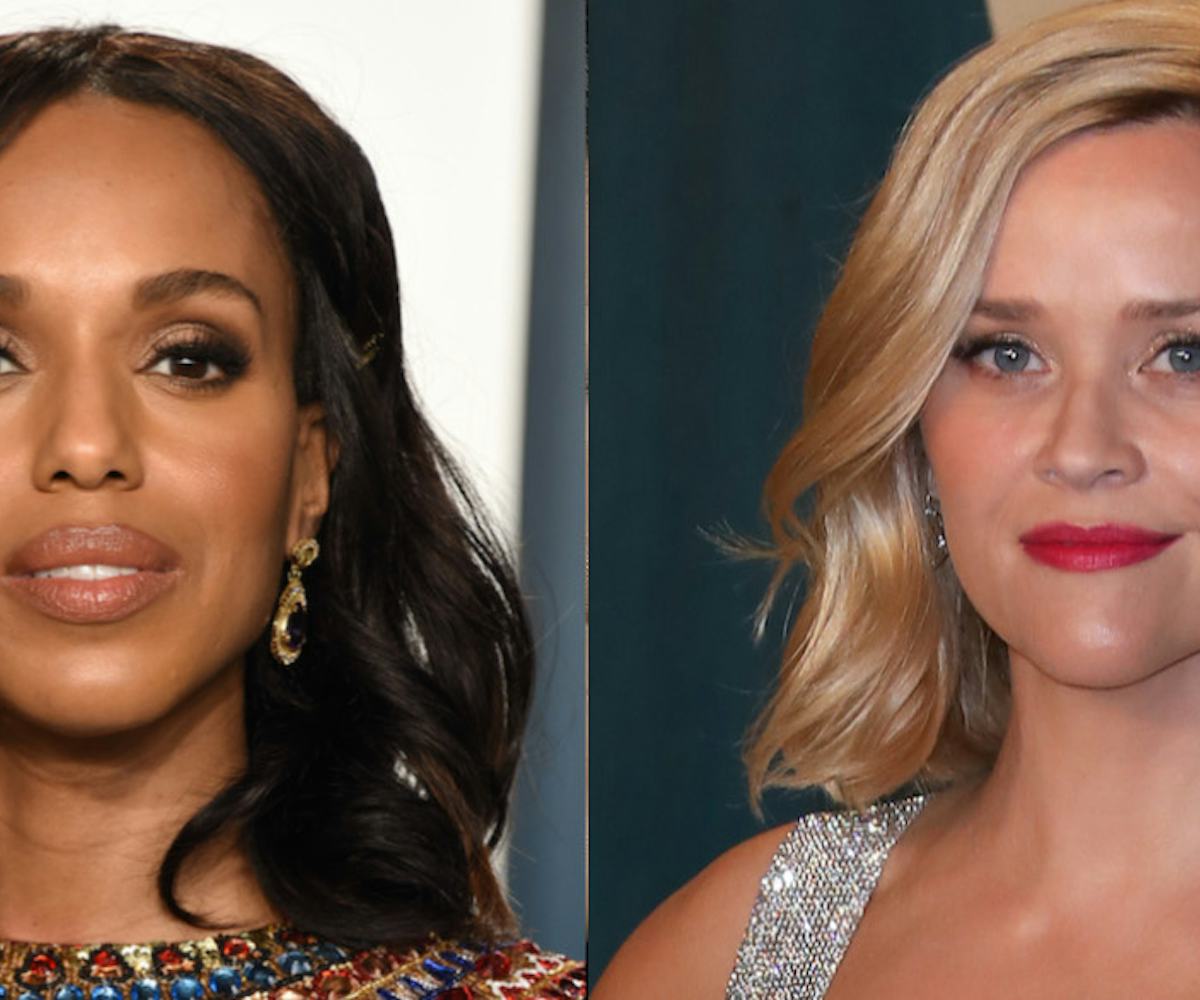 Photos via Getty
Reese Witherspoon & Kerry Washington Face Off In 'Little Fires Everywhere' Trailer
If you loved 'Big Little Lies,' this one's for you
Motherhood is hard work. There's juggling your career, raising well-adjusted children, and tending to your marriage all while slowly uncovering the secrets of the enigmatic mother and daughter who are new to town. It can get hectic! Hulu's forthcoming drama Little Fires Everywhere, based on the best-selling novel by Celeste Ng, dives deep into what it means to be a "good mother." The show, which stars Reese Witherspoon and Kerry Washington, released its first trailer today, and it's packed with the key ingredient of contemporary prestige television: suburban repressed rage.
Witherspoon is once again back in the role of an affluent mom who's a little too nosy for her own good, and Kerry Washington plays a new-to-town artistic mom with a secret. When Washington's Mia rents a room from Witherspoon's Elena, their lives begin to entangle, and so begins what looks like if Big Little Lies swapped its seaside location for Ohio. Get ready for lots of metaphorical fires — teenager drama, deep-rooted unhappiness, etc. — and well, literal fires.
Witherspoon, Washington, and Ng are all producers of the show, and the latter's credit means that the television adaptation might very well leave fans of the book more than satisfied. The 8-episode series will premiere on March 18, until then watch the trailer below.