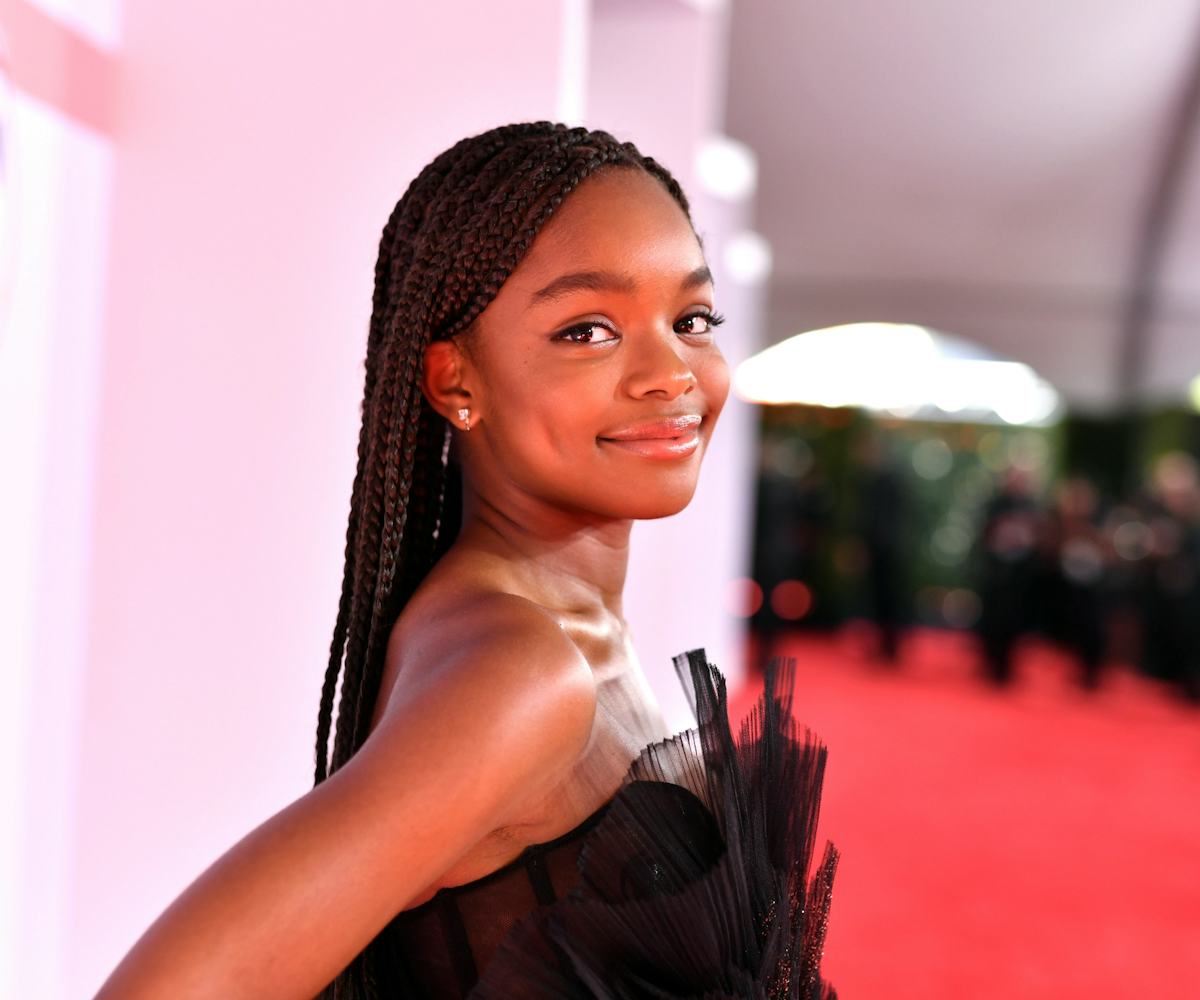 Photo by Emma McIntyre/Getty Images.
Marsai Martin Is The Boss From Hell To Issa Rae In 'LITTLE' Trailer
The film also stars Regina Hall
Another official trailer and the release date for Marsai Martin's upcoming film, LITTLE, just dropped, and it's the first sign that this year might be good to us after all.
LITTLE is set to hit theaters April 12, a full five months before the previously announced September date. This is great news because we shouldn't have to wait for the nice things we deserve. And, from the looks of the trailer, viewers are in for a real treat. We previously reported that executive producer Martin came up with the idea to send a female corporate juggernaut back to middle school to relive her youth. If that sounds familiar, the premise is a reversal of the one found in the 1988 movie Big, where 12-year-old Josh Baskin (David Moscow) wishes himself into an adult body belonging to Tom Hanks.
In this version, Jordan (Regina Hall) is unwillingly wished into a middle schooler's body (Martin) when she crosses the wrong kid. Issa Rae plays adult Jordan's undervalued assistant, who Jordan is a nightmare boss to, now responsible for managing the mess with a fresh upper hand. Hilarity ensues as a new reality sets in: Jordan can't act out on her crush (Justin Hartley) because he's her middle school teacher and Rae's character finds her voice, in part, by playing in Jordan's stylish closet.
Plot aside, it's worth noting that Martin—who is only 14 years old—pitched the idea for this film before she was even a teenager. With the help of producer Will Packer, it is finally coming to fruition. This is perhaps the best thing about LITTLE. It is a promising offering from a young woman of color during a time when we need to hear those voices more than ever. So here's to honoring the creative gifts of black girls and trusting them to bring us epic remixes. I hope we keep this energy all 2019.
Check out the trailer below.