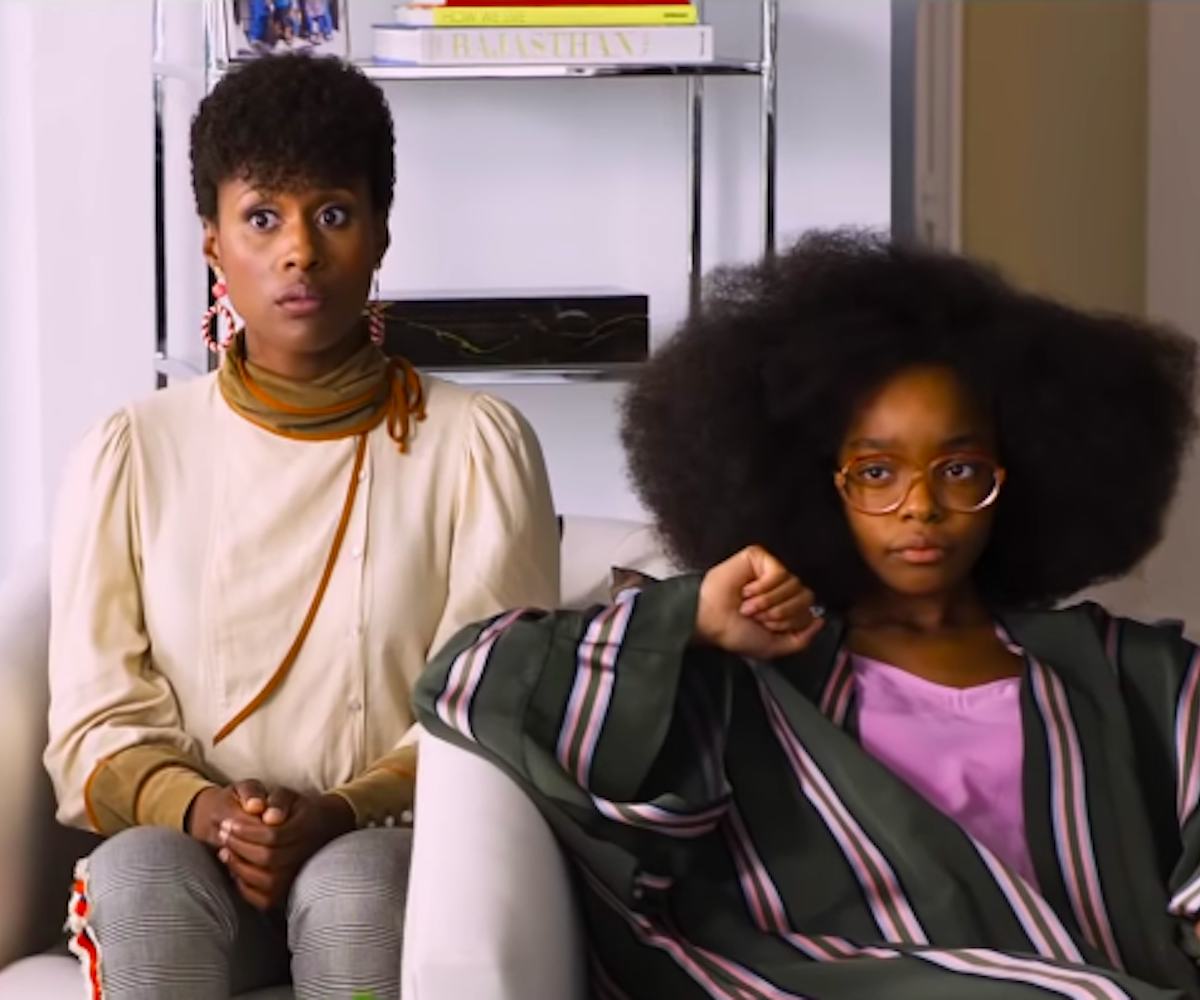 Screenshot via YouTube
'Little' Screenwriter "Disappointed" By Transphobic Joke That Wound Up In The Film
"It was insensitive and unnecessary"
Tracy Oliver, the screenwriter behind Little, took to social media to address a transphobic joke that was made toward the beginning of the film. Oliver, who also wrote Girls Trip and the forthcoming The Sun Is Also A Star, clarified on Twitter that she did not write the joke that is currently facing backlash.
The "joke" was made by Regina Hall's character Jordan, where she mistakes a young girl for a boy. When the girl's mother corrects her, she snaps, "Oh, he's transitioning?" Following the criticism, Oliver said that she did not include the joke in her draft of the script, and was "disappointed" to see it on-screen.
"As a feature writer, when you hand your draft into the studio, you have no control over what ends up on screen," Oliver wrote in a tweet. "Often, you're elated. Other times, you're disappointed. I did not write that particular joke and was disappointed to see it. It was insensitive and unnecessary."
She also said that she was "shocked to see" the joke, agreeing with a fan's insistence that someone should have blocked the exchange from making the final cut, and felt like it was "disheartening and mean spirited."
Though she can't change the fact that the joke made its way into the film, we're glad to see Oliver speak up.