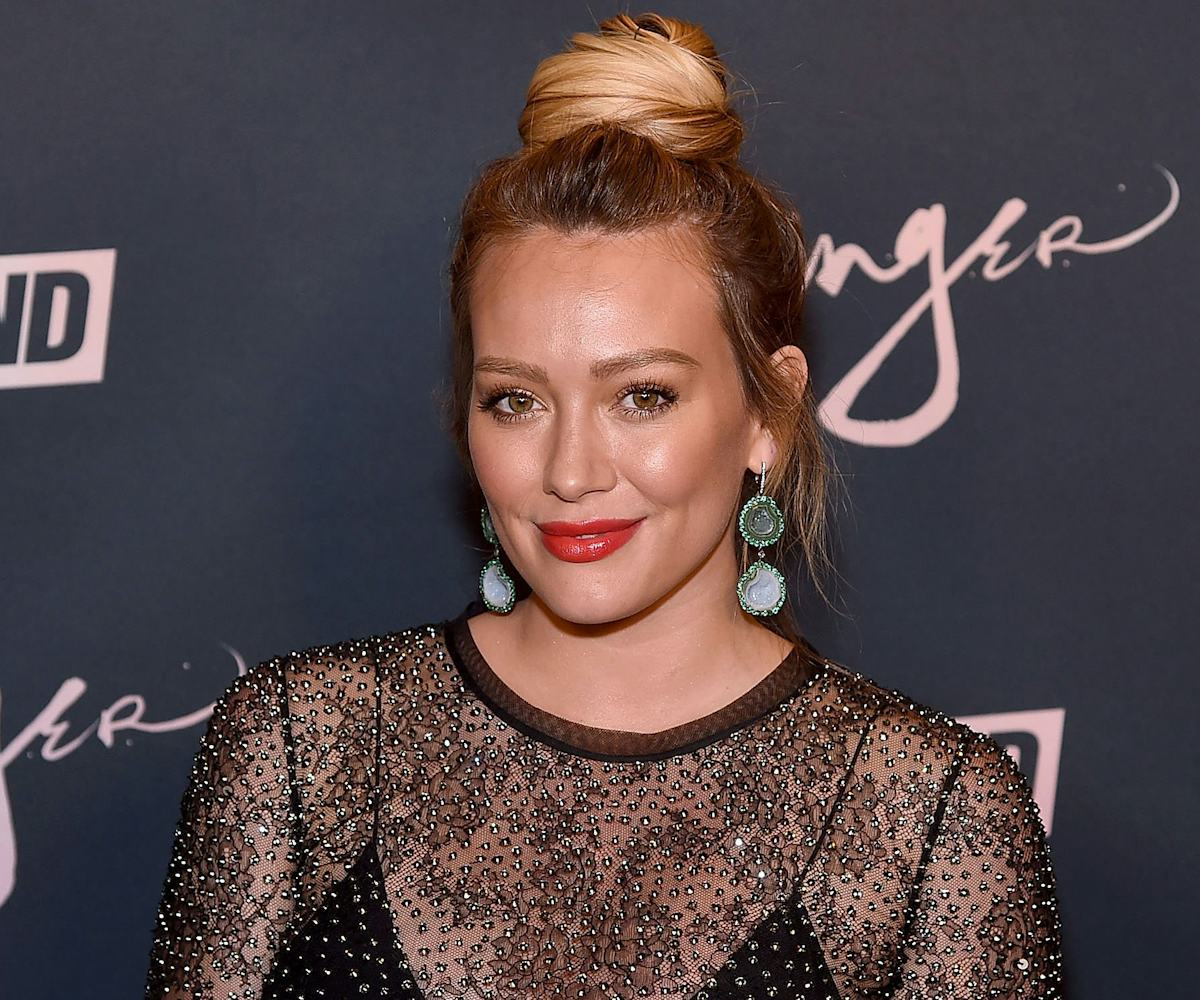 Photo by Jamie McCarthy/Getty Images
Hilary Duff Teases A Possible 'Lizzie McGuire' Revival
We have so many questions
A Lizzie McGuire revival can't be confirmed yet, but Hilary Duff tells ETthat there have been serious conversations about it.
"It's definitely not a go [yet]," Duff said about the potential reboot, "I don't want to get everyone wild talking about it." But she's definitely been doing some thinking about her character. "I don't think she's a mom yet, but she might be getting there soon," she added.
I have so many questions. Would it be marketed/written as a kids' show? Or, something along the lines of Girl Meets World? What has Lizzie been up to since the story line left off? Though all I'm truly hoping for is that the new creative team keeps the adorable animated version of Lizzie, to pop up onscreen whenever we need a proper dose of sass.
"I mean I love her so much," Duff admitted of her career-making role. "I think she was so important to girls at an important time in their life. If she could be important to them again at this age, I think that would be amazing." We could all use a little more Lizzie McGuire in our life, even now—I'm sure she'd have a perfect reaction to the current state of affairs, as she so often did to the unpleasantries of bras and boys. Let's also maybe work on getting the show onto a digital streaming platform? Thanks.