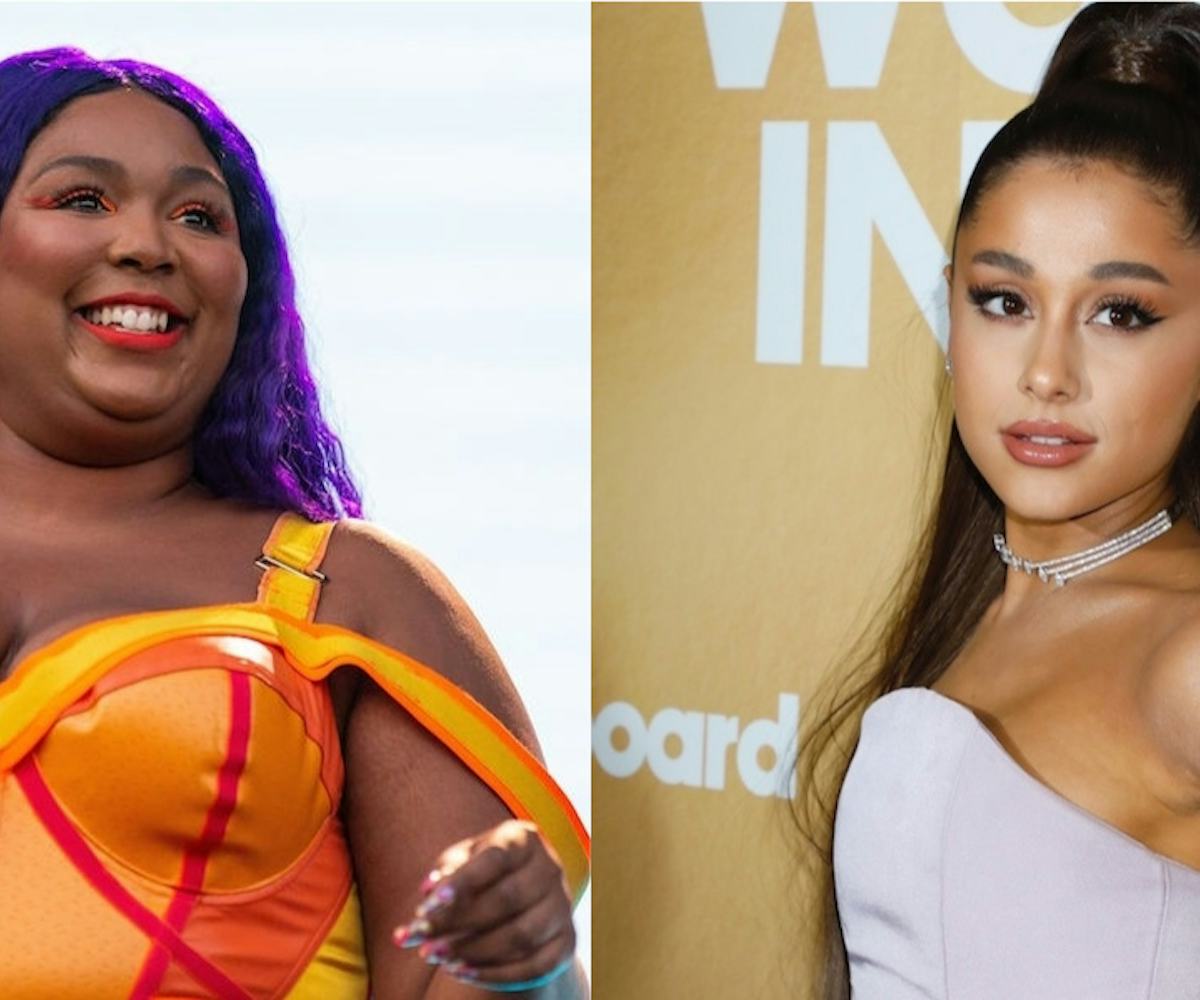 Photos by Shutterstock, Gregory Pace/Shutterstock
Lizzo And Ariana Grande Turned "Good As Hell" Into A Perfect Duet
Ariana Grande just made one of our favorite feel-good Lizzo anthems even more empowering. On Friday, the two pop stars surprised fans with news that they'd collaborated, sharing a remix of Lizzo's 2016 track "Good as Hell" from her Coconut Oil EP. It's not the release any of us saw coming today, but it's what we deserve!
Grande teased the song for the first time just hours before its release, tweeting out a link to the YouTube premiere so the stans could get ready. After it dropped, she tweeted her thanks to Lizzo, adding, "I love you, your energy and this record so so much." Lizzo delivers the beginning of the second verse, offering up that "bottle of tequila" as always, then Grande takes over with a set of new lyrics. She sings, "Cause he better know my worth/ There's so much that I deserve/ But I ain't worried now, I'ma let my hair down/ He been tryin' it, but not today." The two join together for the pre-chorus and all that comes after, giving us all the perfect harmonies and delicate runs we could hope for.
Listen to the new "Good As Hell" remix below.