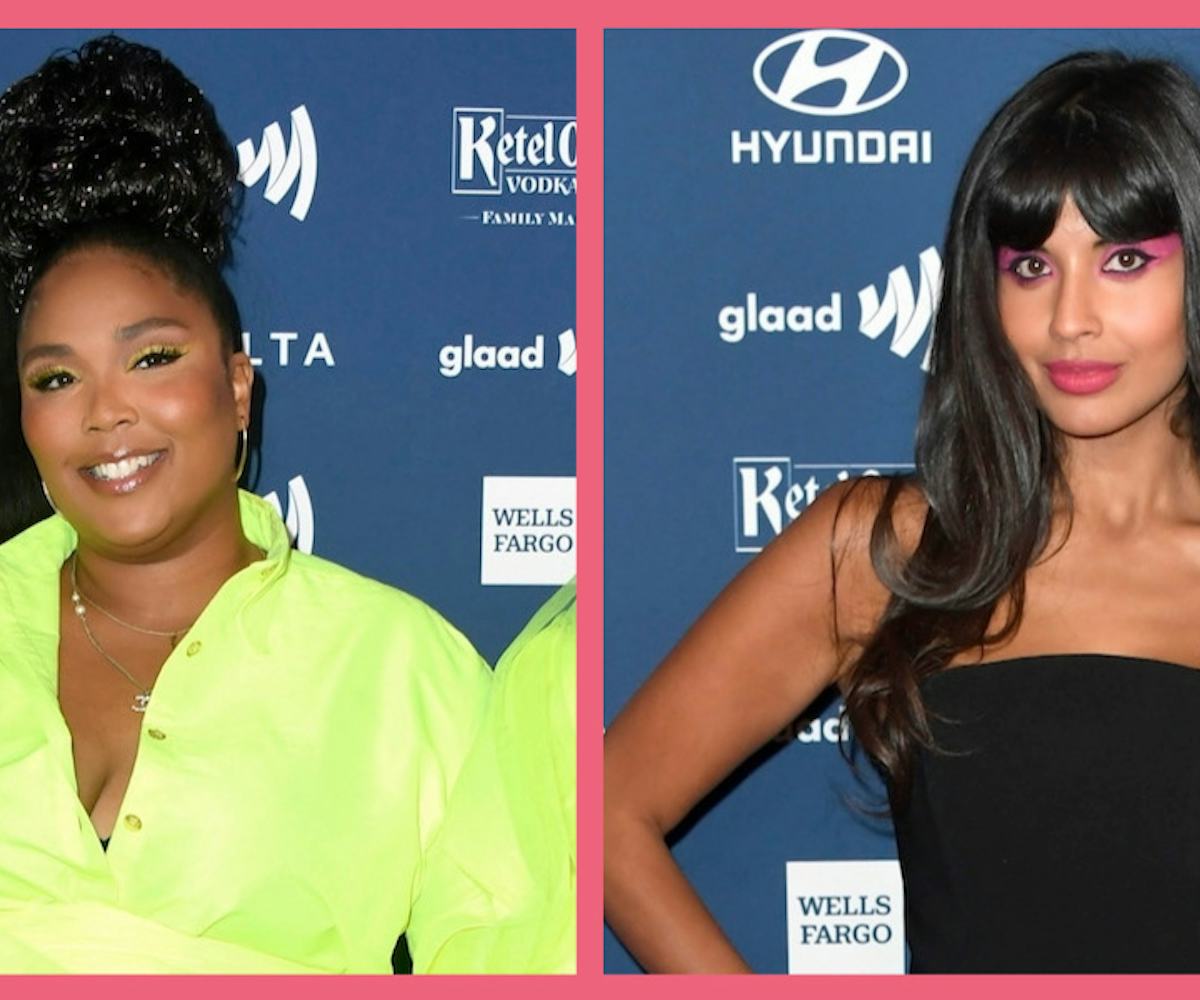 Photos by Frazer Harrison/Getty Images
Lizzo Opened Up To Jameela Jamil About Her Shitty Body-Shaming Ex
Lizzo sat down with actress Jameela Jamil for an in depth conversation about her "journey to self-acceptance," and shared a particularly cutting story about a shitty ex who made negative comments about her body.
She retells the story to Jamil, explaining: "We were laying down and he was like, 'Wow I'm so relaxed when I'm with you,' and I was like cool." But he immediately followed up the compliment with a not-so-nice comment, telling her, "so I showed your pictures to my friends... they said that your face is great but your body needs work." She left that dude soon after, luckily, and Lizzo delightfully added "karma came and whooped his ass." So he got what he deserved for bringing a queen down.
The saddest part for Lizzo was, "It didn't hurt my feelings at first because I believed him." Today, she loves every part of what she sees in the mirror, but she clarifies that it took time to get herself there. As horrible as his words were, she says the instance with her ex was revelatory, noting: "I think, after that, I realized it doesn't matter how small or big or how I look, no one's ever going to be completely happy with it. I'm not going to be able to please everybody with my outward appearance." She added later, "So, all that matters is what I think about it."
Previously, Jamil sat down with singer Sam Smith for an "I Weigh" interview where he opened up about having gotten liposuction at age 12. ""I started therapy a year ago, which is why I think I'm doing this," Smith told her about his own journey towards self-love "I'm starting to dig in deeper and realize this is part of why I'm sad."