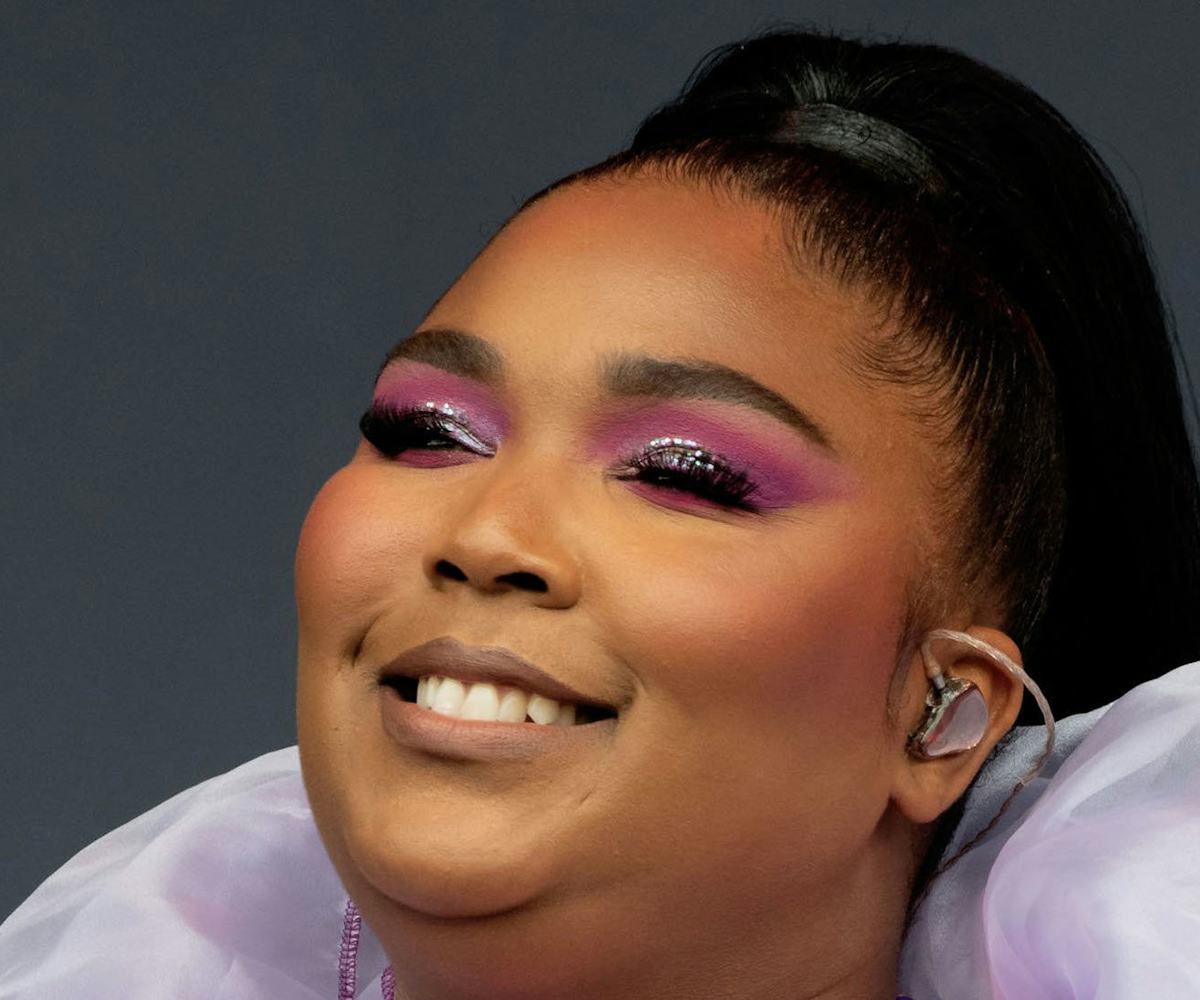 Image via James McCauley/Shutterstock
Lizzo Wore Slime Green Eyeliner, And Now You'll Want To Too
Lizzo, self-proclaimed "bop star" and Instagram darling, has gone and snatched the internet's edges again—this time, with a makeup look. The "Tempo" singer took to Instagram yesterday to share not one, but three looks at her stunning eye makeup: a sharp neon green wing that is sure to inspire many copycat looks in the weeks and months to come.
The thick wing is accented by reddish-pink cheeks and a glossed lip, a subtle combo that allows the eyeliner to shine. The neon green paired perfectly with her performance outfit: a metallic, neon bodysuit with holographic strips that outlines the important bits.
The look was created by her makeup artist Alexx Mayo, who was also responsible for her iconic Met Gala beat. The artist shared full details on the look in an Instagram post, and the liner in question is Danessa Myricks Waterproof Cushion Liner in the shade Electric Sun, a vibrant lime-yellow hue that won't move once applied. Surprisingly, the photo-worthy shade is still in stock, though we suspect it won't be for long.
See the look up close, below.