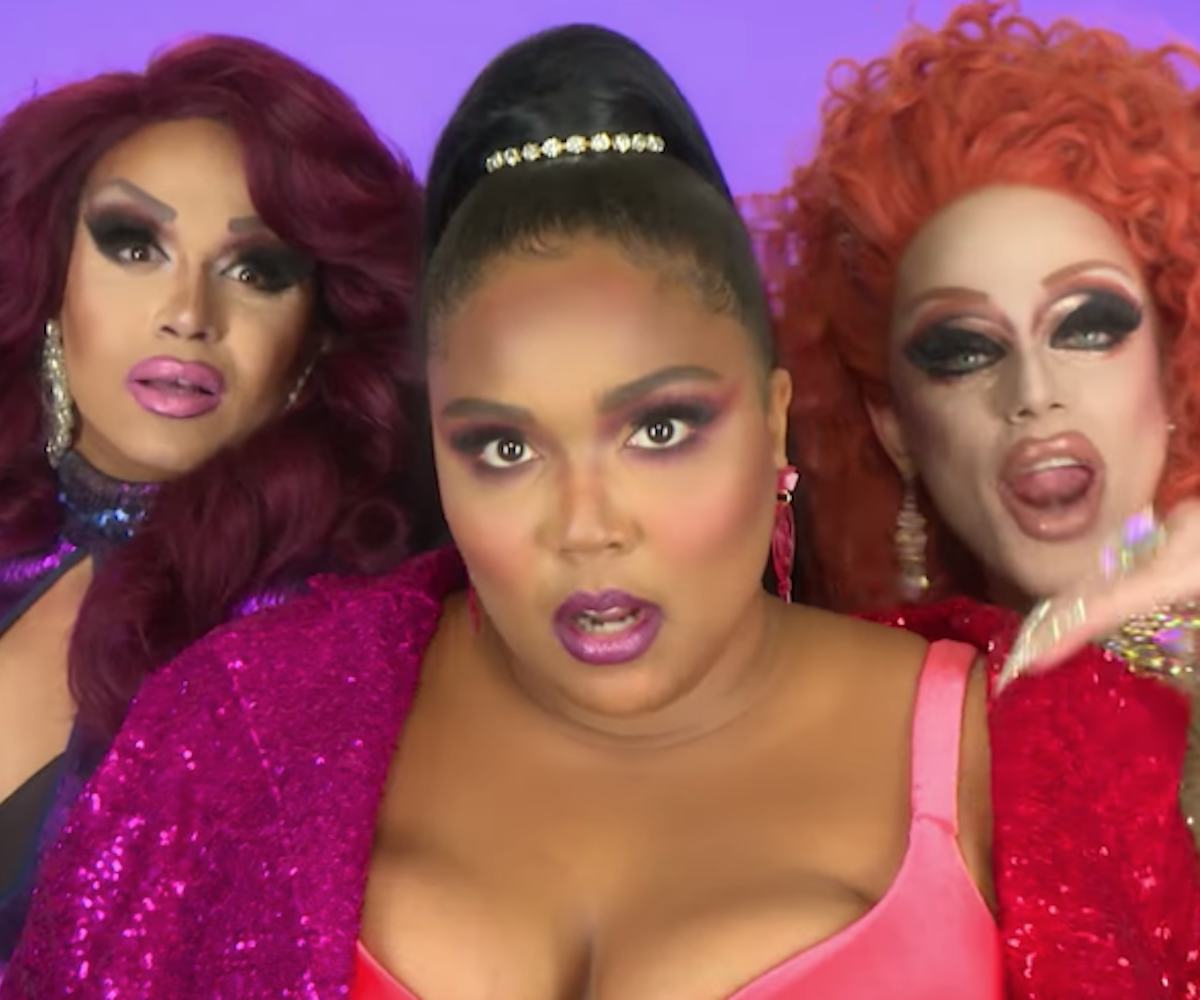 assets.rbl.ms
'RuPaul's Drag Race' Queens Just Made Lizzo's "Juice" Video Even Juicier
I didn't think Lizzo's "Juice" could get any better, but that was before I knew she was releasing a second music video for the song featuring the queens of RuPaul's Drag Race. Detox, Asia O'Hara, Silky Ganache, and more join Lizzo in serving looks and juicing fruit for the new video, and it'll absolutely give you life.
Previously, Lizzo starred in a series of retro infomercials and worked out to the disco-tinged empowerment anthem. Now, she's shimmying front and center as the queens of RuPaul lip-synch along. It's almost impossible to pick a favorite moment—each second is a boob-grabbing, hair-flipping masterpiece. Season 3 queen Mariah Balenciaga suggestively sliding a banana out of her mouth, as Lizzo looks on in horror before joining in, was made to be memed. And if watching Lizzo pulverize and finger a grapefruit wasn't enough for you, you're in luck, because the shade-filled blooper reel, which is just as amazing, was released in tandem.
Rounding out the cast of queens in the "Juice" video is A'keria Davenport, Morgan McMichaels, Soju, Sonique, and Mayhem Miller ahead of their appearance at RuPaul's DragCon in Los Angeles next month. The video drop comes just days ahead of the release of Lizzo's forthcoming studio album, Cuz I Love You, and it's the perfect thing to amp up the hype (as if we could be any more excited).
Bask in the glory of Lizzo's new visuals for "Juice" and accompanying blooper reel below.