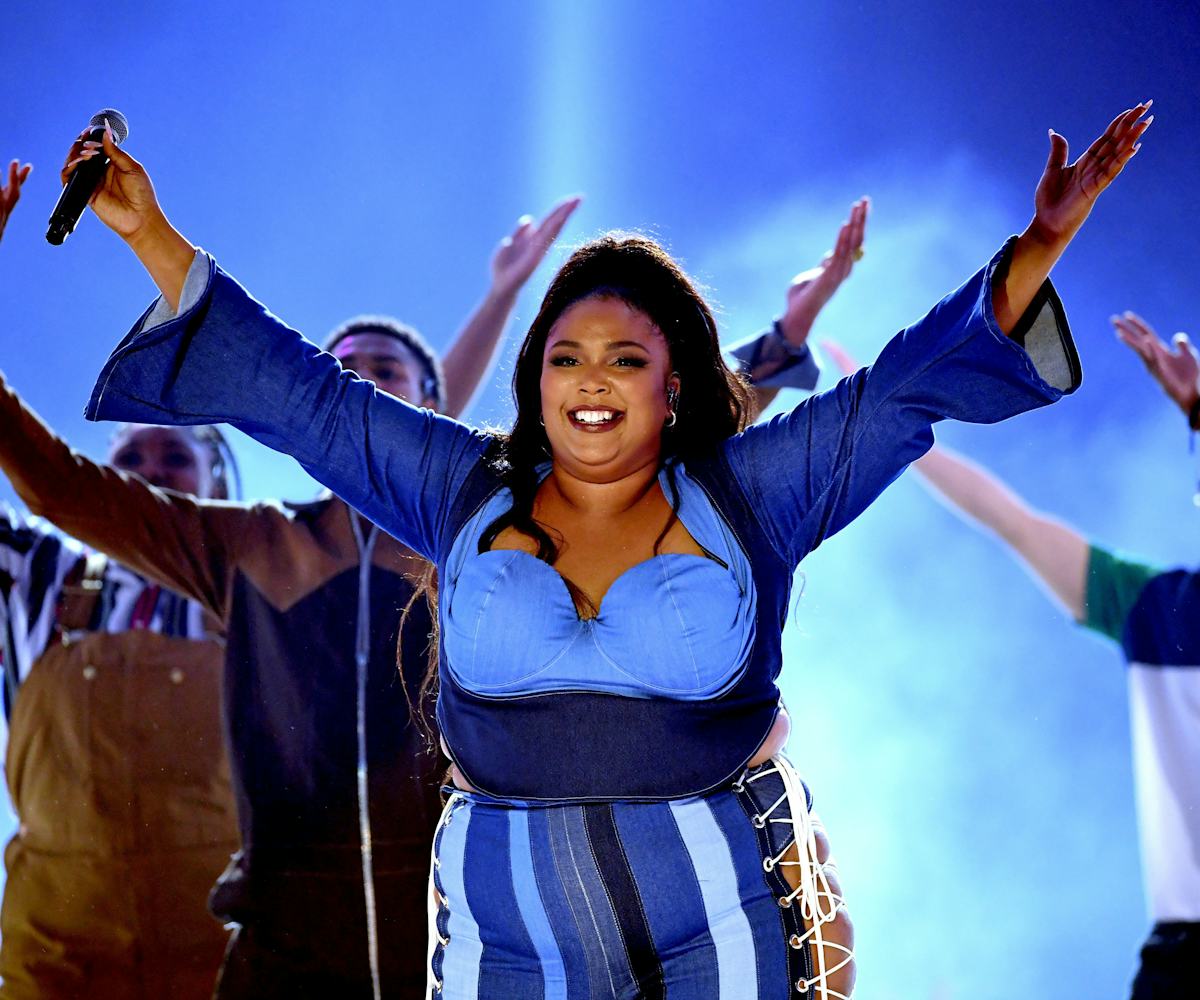 Photo by Kevin Winter/Getty Images for MTV
Lizzo Channeled 'Sister Act 2' For Her MTV Performance
Lizzo gave her first performance at an award show at the MTV Movie and TV Awards last night, and her live rendition of "Juice" was inspired by Sister Act 2. The gospel, according to Lizzo, involved a lot of twerking.
The singer started her performance wearing a purple robe similar to the one that Lauryn Hill wore during the performance of "Joyful, Joyful" at the end of the film. She also chose to include an offstage moment that directly mirrored the film. While her dancers were waiting backstage in robes, someone told them that "Lizzo says take off your robes." In Sister Act 2, a stage manager told students waiting backstage, "The teacher says take off your robes."
Lizzo's dancers then performed on the risers set up behind her, with some of the moves taken directly from the film. Lizzo and her team also led the audience, including Chilling Adventures of Sabrina's Ross Lynch and Captain Marvel's Brie Larson, in some vocal scales from the film.
For a first awards show performance, Lizzo definitely came at it like a pro. The only thing missing was a cameo from Whoopi Goldberg. Watch the full performance, below.