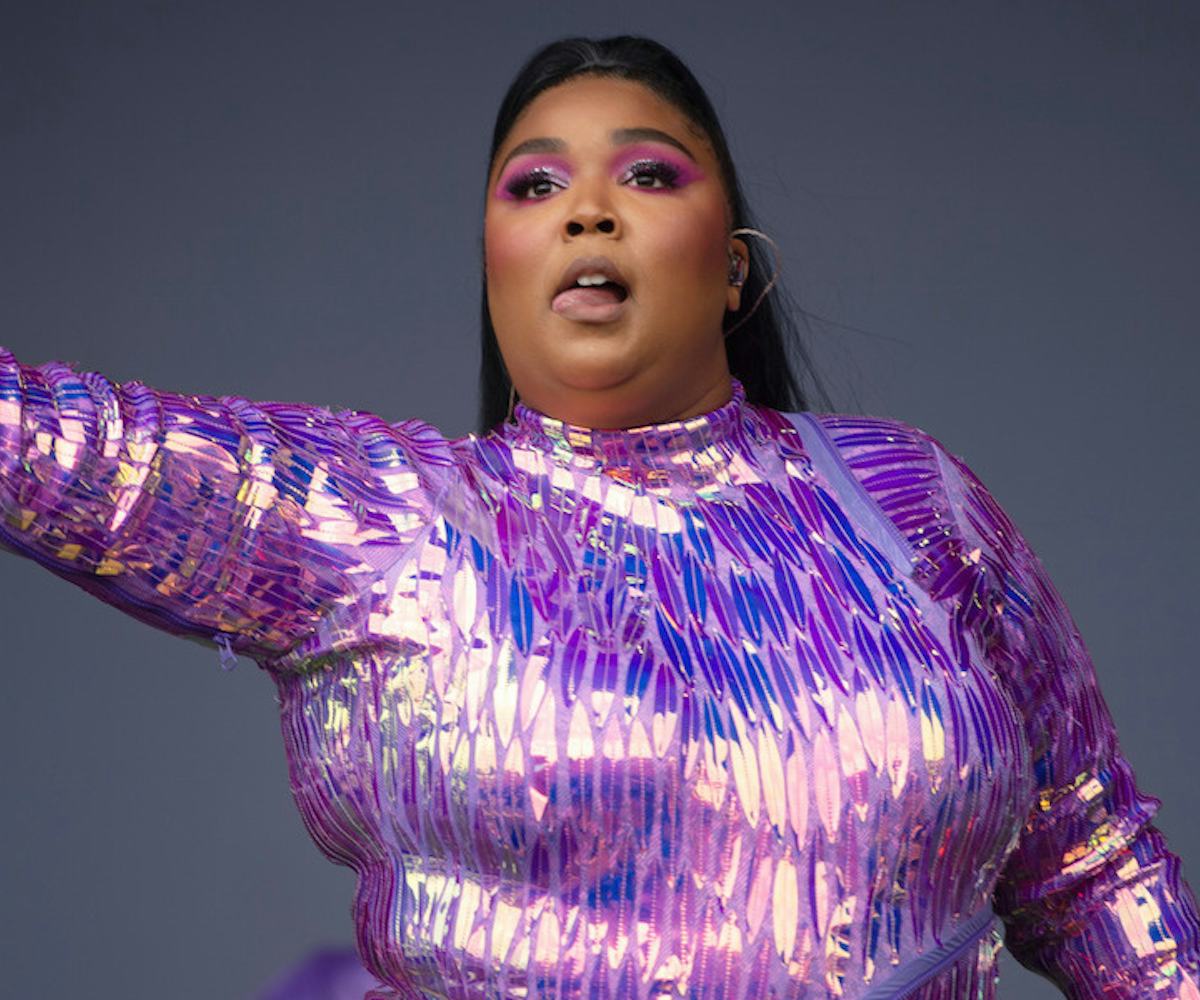 Photo by Geoff Pugh/Shutterstock
Lizzo Wants To Get Eaten Out On 'The Bachelorette'
Lizzo would love to be The Bachelorette, as long as producers allowed her to play by her very specific rules. The "Juice" singer wants to be eaten out on camera at least once in the season. In a new interview with Cosmopolitan, Lizzo described her conditions for joining the reality show and finding her beau while all the world watches.
Lizzo doesn't actually watch The Bachelorette, admittedly, but told Cosmo, "I would love to be the Bachelorette." She asserts that it would be "the coolest season ever," and while Lizzo really didn't have to do any further convincing to make her case, the details she dropped on her requirements to appear on the show are super-enticing. "The men would have to be naked and they would have to wear little thong briefs and they would have to feed me grapes," Lizzo continued. Specific, and I truly would love to see it.
The only trouble ABC might have in securing Lizzo and fulfilling her wishes is in the following request: "It would be mandatory to get my pussy eaten at least once on the whole season, and it would have to be filmed. It can be blurred, but I would want the people to know. The kids gotta learn someday." A woman potentially orgasming on national television? Revolutionary. Lizzo putting a roomful of men in their place weekly, and having them at her every beck and call? Hey, if The Bachelorette can't make it happen, I'm sure there's another network executive out there who could.