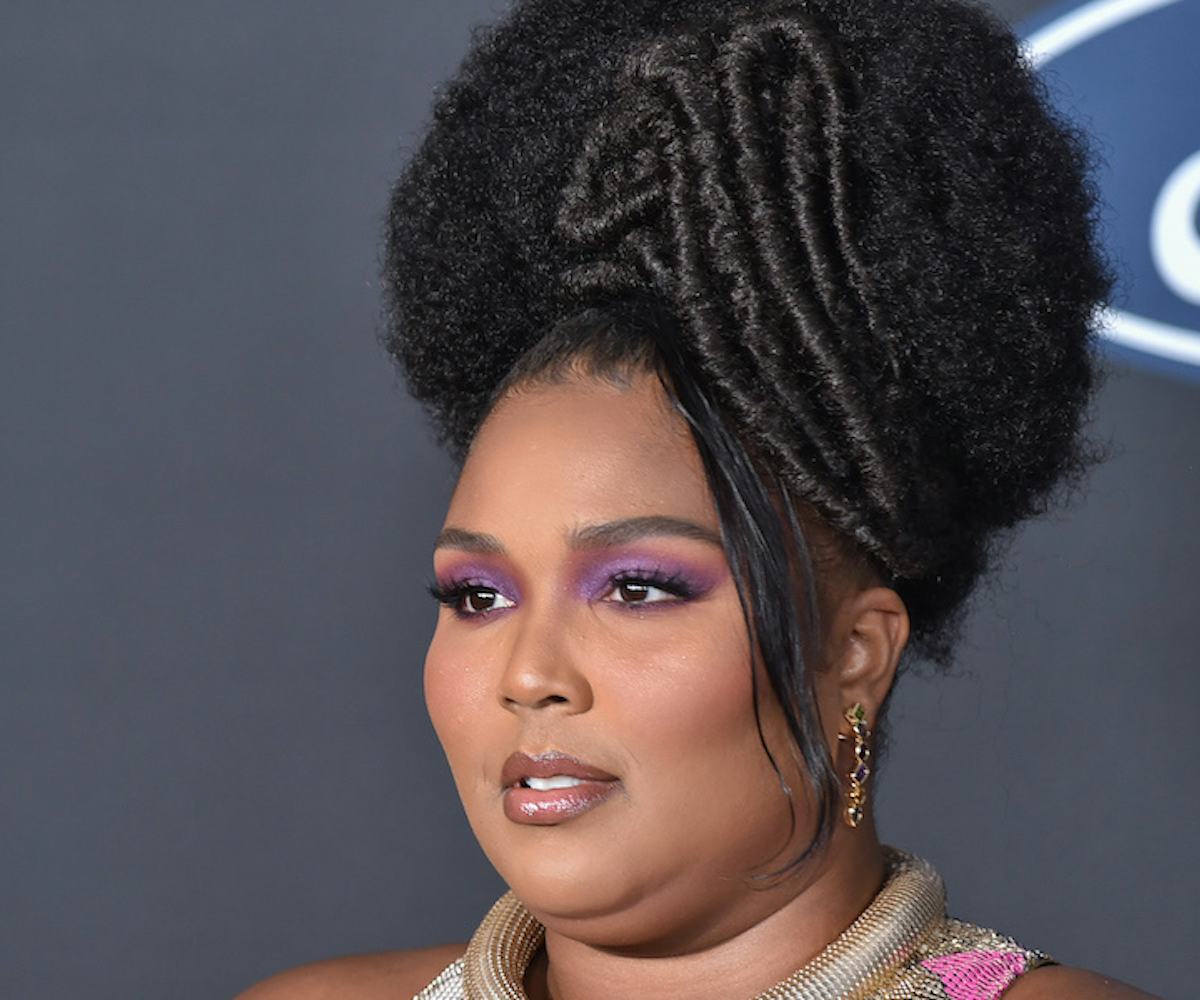 Photo via Getty
TikTok Responds To Lizzo's Swimsuit Video Removal Controversy
"TikTok...we need to talk."
TikTok removed several videos of Lizzo in a bathing suit and the singer is not having it. Lizzo called out the social media app for the double standards in a new video, lip-syncing to a song by 22-year-old influencer Erin McMillen. As Lizzo mouths "I know" while getting her hair done, the captions fill out the story: "TikTok keeps taking down my videos with me in my bathing suits, but allows other videos with girls in bathing suits. I wonder why? TikTok...we need to talk."
Lizzo's video has since reached two million likes on TiKTok in only 24 hours, and the singer has received an outpouring of support from fans. TikTok's content standards, which were updated in early 2020, forbids any "sexually explicit or gratifying content" including nudity. The guidelines do not explicitly say where bathing suits fall within the rules, but since other videos of girls in bathing suits are living on the app without any issue, it seems to point to Lizzo being singled out.
TikTok has since restored Lizzo's videos. A spokesperson from the app told Page Six that the platform has since contacted Lizzo's team and assured them that the removal of the now-restored video had nothing to do with her body type. The spokesperson clarified that one of the videos initially did not appear to meet TikTok's community guidelines because it appeared that Lizzo was flashing her underwear. Upon review, it was confirmed that Lizzo was in fact wearing a bathing suit, and TikTok promptly restored the video to her page.