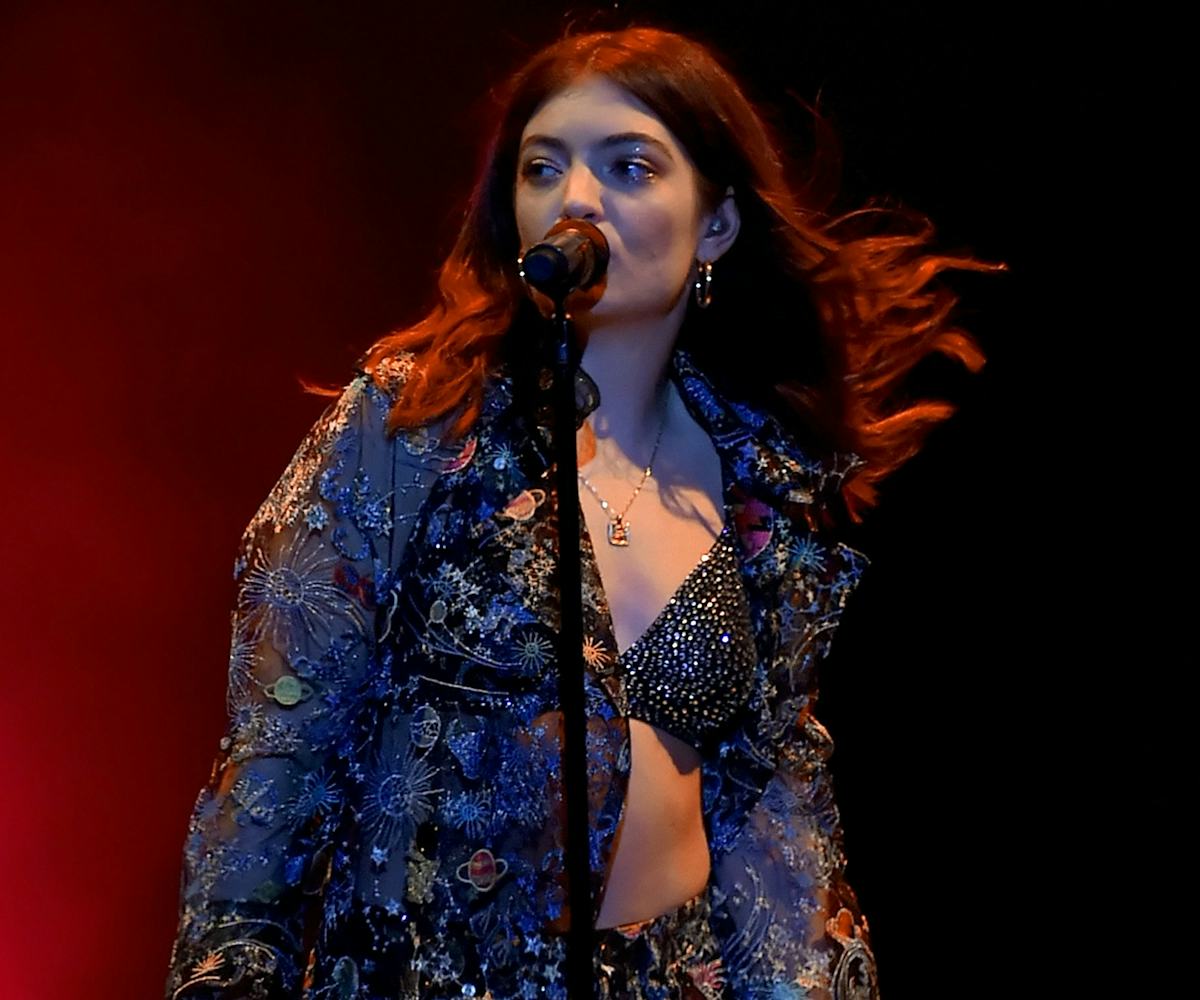 Photo by Kevin Winter/Getty Images
Lorde's Next Record Might Be Piano-Heavy
She shared an update on what we could expect
Lorde isn't quite ready to follow up Melodrama yet, but she sent out an update to her fans in a newsletter that hints at the direction her next project might take. And it's giving us "Liability" and "Writer In The Dark" vibes.
A fan account shared a screenshot of a newsletter Lorde sent out to Twitter, alongside photos from her last tour. "I'm not sure how long it'll be," Lorde wrote, referring to her next record, "But I've been teaching myself how to play piano, and here and there little bits come out. I think this next one will probably be born around the piano in my house, me and my friends, keeping it simple."
Lorde has been keeping it low-key since concluding her last tour, "eating toast, going for walks, swimming," as she mentions before wrapping up her note. She also writes that she plans to release merchandise, but jokes that she's "useless" and gives no definite timeframe for the release.
Regardless of how long Lorde needs to tinker around on the piano before her next project comes to fruition, I am so, so ready.