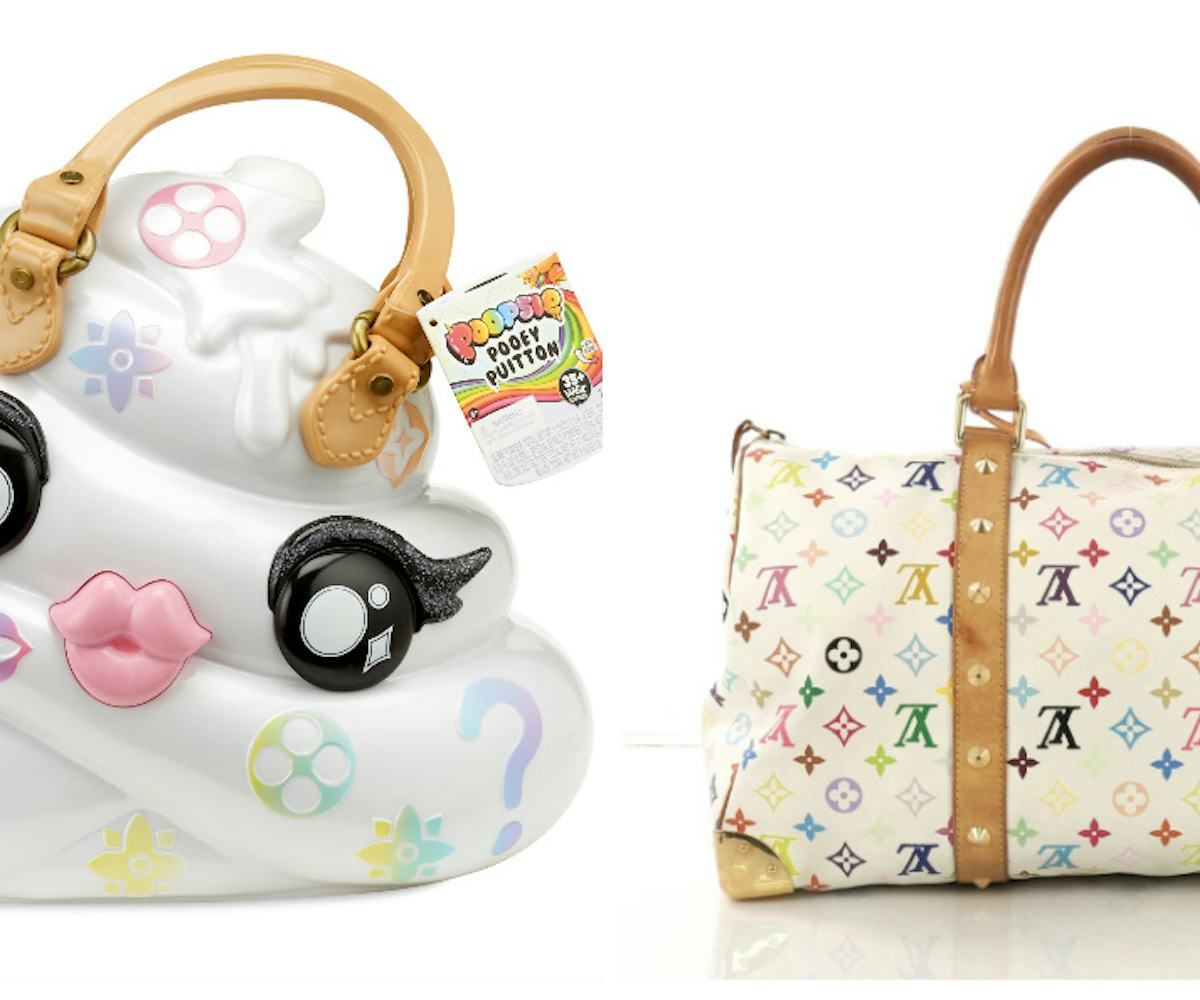 Photos via Walmart, ReBag
Pooey Puitton's Lawsuit Against Louis Vuitton Is Officially Deemed Ridiculous
But, thankfully, we can still get those slime-filled, poop-shaped bags
Last winter, MGA Entertainment, the company behind "Pooey Puitton," sued Louis Vuitton to prevent the luxury house from interfering with its U.S. sales. According to The Fashion Law, the lawsuit filed by Pooey Puitton has been dismissed, on the basis of it being... really absurd.
In fact, as per the ruling, the court was pretty much entirely disinterested in the case, saying that MGA Entertainment "failed to allege sufficient facts to establish that an actual controversy exists" between the product and Louis Vuitton. MGA Entertainment had preemptively filed the lawsuit in the U.S. after Louis Vuitton had filed a "trademark-centric" case against MGA in France.
But it seems that MGA Entertainment might have overstepped its bounds. The judge of the case, Judge John Walter of the U.S. District Court for Central District of California, completely dismissed the case with prejudice, meaning that neither party can bring it back to court. "Rather than looking at past behavior concerning other unrelated companies and products to determine whether there is an actual controversy here," he stated, "the Court need look only to the fact that Louis Vuitton has not sued MGA based on its trademark rights in the U.S., while it has initiated proceedings in France."
Though MGA and Pooey Puitton were basically laughed out of court, this does mean that the toy maker can continue to sell its product. The case in France is still underway.