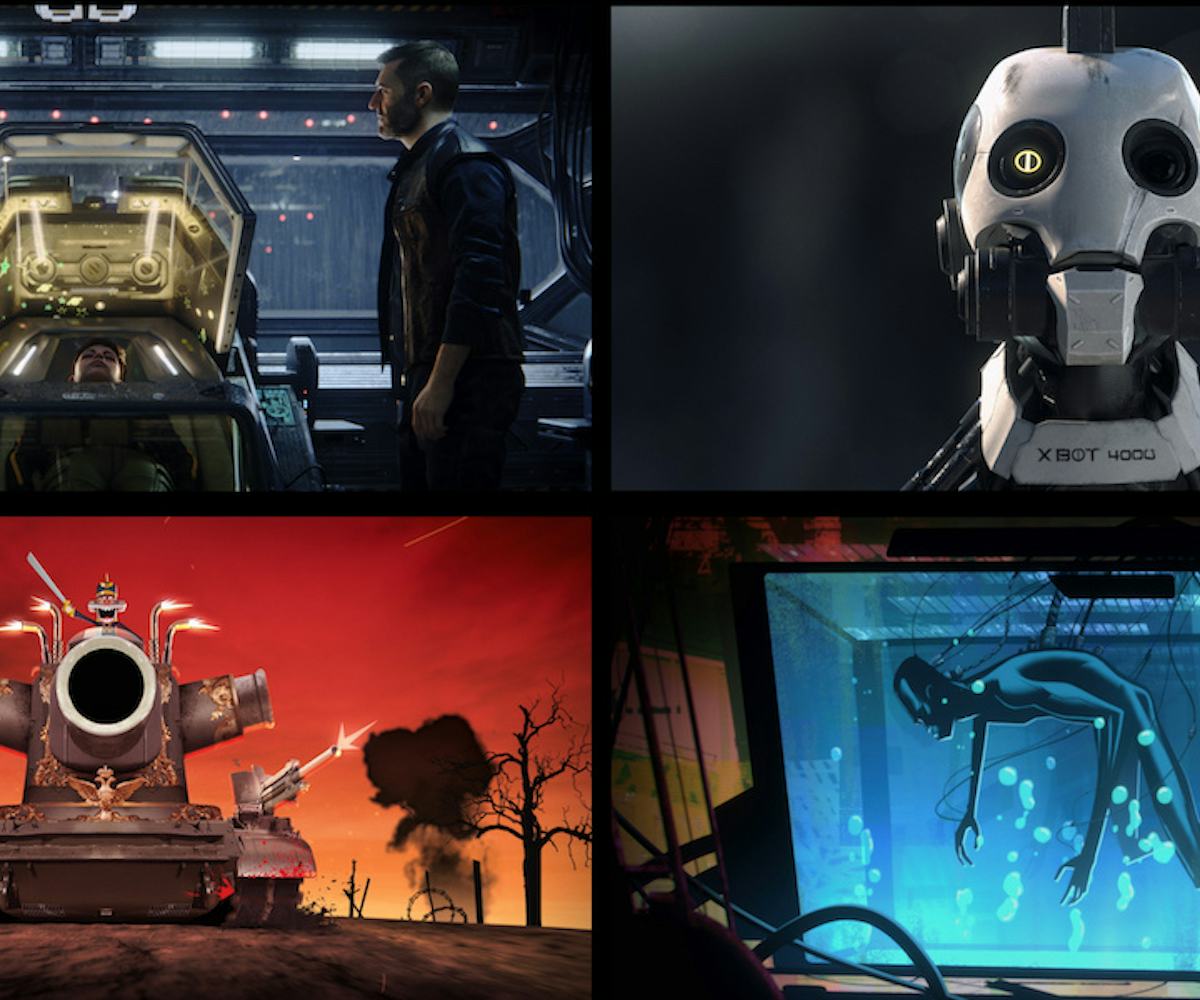 Courtesy of Netflix
Netflix's New Adult Animated Series Will Tackle Racism, Government, And Free Will
See the trailer for the David Fincher- and Tim Miller-helmed series
Netflix is dabbling in adult animated content, announcing its first series Love Death + Robots. In just a few short weeks, 18 short stories in various styles of animation, "from traditional 2D to photo-real 3D CGI," per the press release, will be released for all your binge-watching pleasure.
"The full roster of stories will cover a variety of adult topics including racism, government, war, free will, and human nature," and will span across several genres, the press release also states. The story lines draw from "the eclectic and provocative comic book material from the 1970s" that reportedly influenced the show creators Tim Miller's and David Fincher's styles.
You'll have to wait for the series to hit Netflix to get any real information on what will go down. The trailer provides content whiplash, with flashes of scenes (a lot of them in space and featuring, yes, love, death, and robots) that last barely more than a second. Words flash across the screen—"short sweet and lethal"—which seem pretty accurate with only a single minute of images to go off of.
Watch the trailer, below. Love Death + Robots hits the streaming platform on March 15.