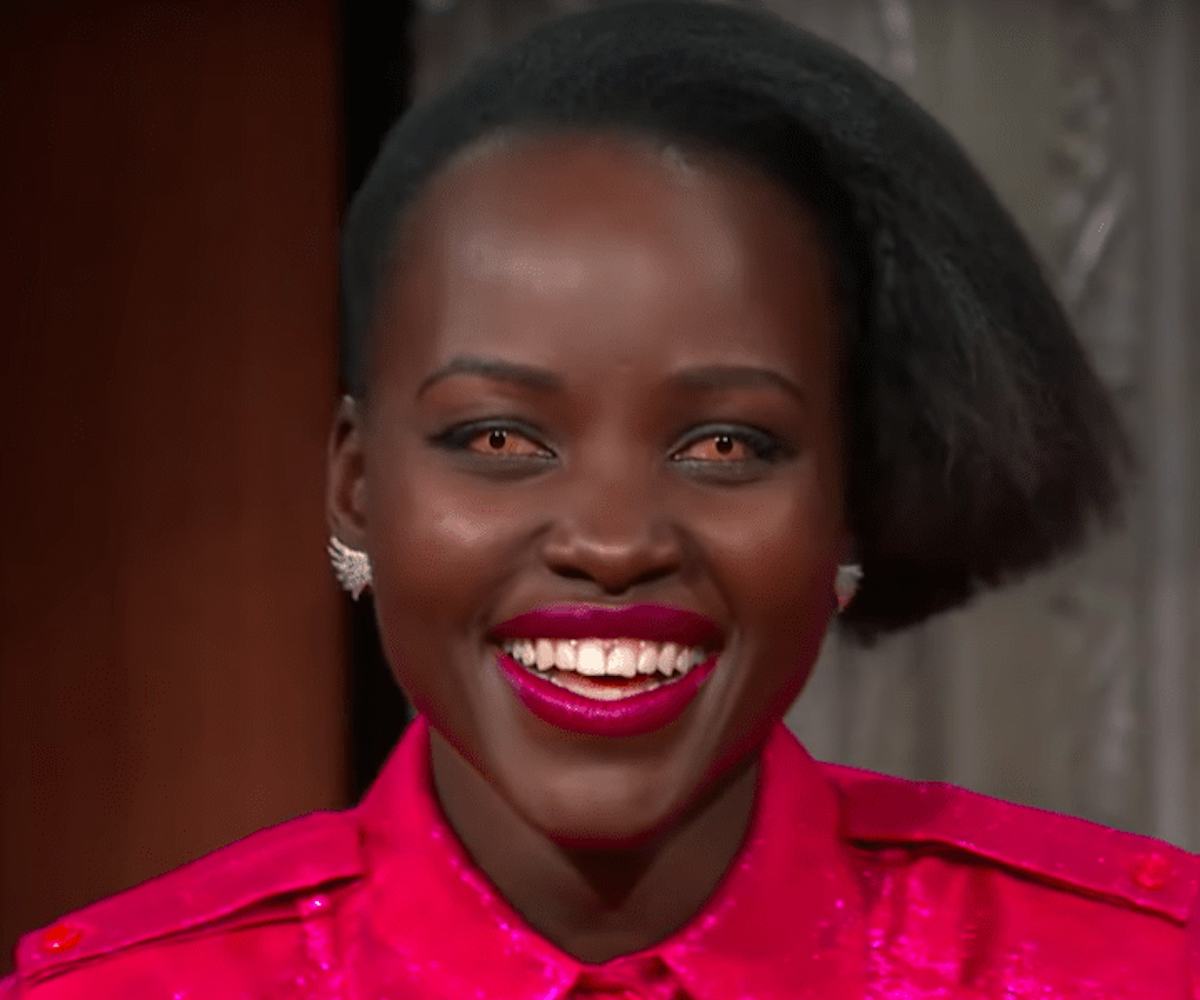 Lupita Nyong'o's Latest Colored Contacts Are Freaking Us Out
She is having a little too much fun with her new go-to beauty look
Last week, Lupita Nyong'o proved that she's one of the very few people who can pull off red contacts. Now, the actress is venturing into other colors of the rainbow—and freaking us all out in the process.
The Us actress appeared on The Late Show With Stephen Colbert last night while donning a pair of golden yellow contacts, which aren't nearly as subtle as her first pair. These stand out against her dark pupils and were a harsh contrast to her pink jumpsuit. In other words, they were creepy.
"Talking to Lupita was always engrossing because you have beautiful eyes, but they're particularly arresting tonight," Colbert says while introducing the star. He goes on to admit, "It's a little scary." Nyong'o shares that she's "going for the darkest things in life right now" before laughing at Colbert's trepidation.
We're glad at least she's enjoying this. Watch the clip below to see the golden eyes in action.