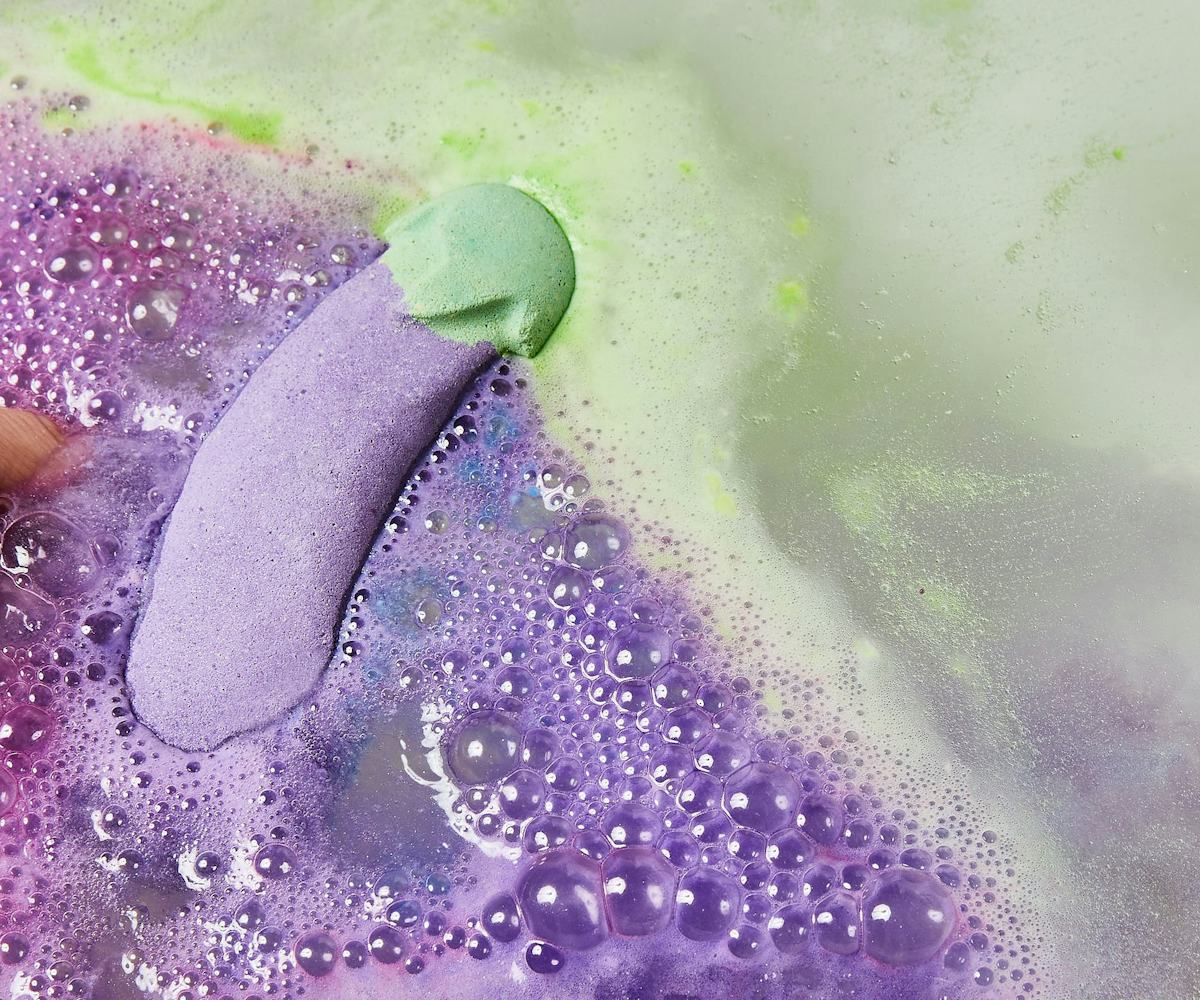 Photo courtesy of Lush
Lush Is Releasing The Horniest Line Of Bath Products
With a Call Me By Your Name-inspired peach bomb and more
Lush is already getting us in the ~mood~ for Valentine's Day: The brand announced that it will launch a super-suggestive line of vegan and cruelty-free bath bombs, massage bars, lip scrubs, and more to get you (or your partner, or the both of you...) in the V-Day spirit.
The line, which is "inspired by the language of love," was definitely inspired by... lust. There are bath bombs shaped like eggplants (big eggplant energy?) and even one that looks like a six or a nine depending on how you hold it. There's also a Call Me By Your Name-inspired, peach-shaped bath bomb made of real peach juice because, of course, this line would reference the horniest scene from any film in recent history.
Basically, the brand has capitalized on every sexual innuendo they could for this drop. Other products in the expansive line reference the reality series Love Island, the film American Pie, and Madonna's iconic cone-shaped bra. What's more, every fruit that could be deemed sensual served as inspiration for additional products: Besides the peach bath bomb, there's also a cherry lip scrub, a banana-shaped massage bar, and a strawberry whip soap.
The line is available online starting this Monday, January 7, and in stores on January 11, so you have plenty of time to stock up before the big day—or start celebrating early.