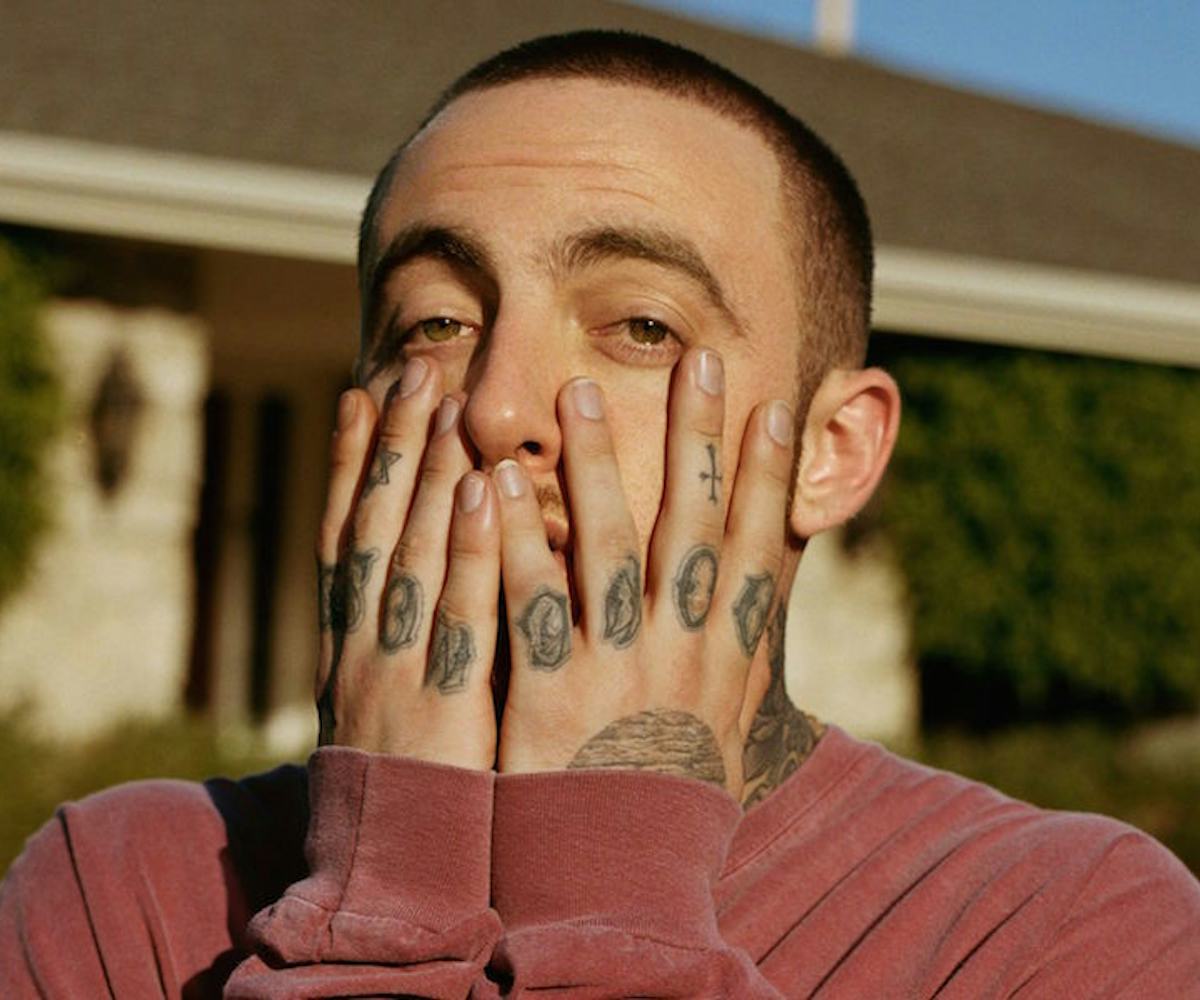 Photo by Clarke Tolton/ RollingStone.com/Shutterstock
Man Arrested In Connection To Mac Miller's Death
He allegedly sold Miller fentanyl-laced pills
Almost exactly one year ago, Mac Miller died of an apparent overdose on September 7, which toxicology reports revealed in November to be due to a lethal mixture of fentanyl, cocaine, and alcohol. Now, 28-year-old Cameron James Pettit has been arrested for allegedly selling Miller the fentanyl-laced drugs.
In a press release (per Entertainment Weekly), The Drug Enforcement Administration alleges that Pettit agreed to sell Miller "30-milligram oxycodone pills, as well as cocaine and the sedative Xanax," but, instead, handed over "counterfeit oxycodone pills that contained fentanyl—a powerful synthetic opioid that is 50 times more potent than heroin."
Further in the criminal complaint filed by the DEA, transcriptions of Pettit's Instagram DM conversations are revealed from just after Miller's death. Pettit is reported to have said, "I am not great... Most likely I will die in jail," and after debating whether or not to post a screenshot of a conversation he had with Miller, said, "I think I should probably not post anything... just to be smart."
Per EW, Pettit could face up to 20 years in prison for drug trafficking charges. He is currently only facing one charge, distribution of a controlled substance. Officials tell EW, "Under federal law, there is a provision that would allow us to, in certain circumstances, to make an allegation that a drug dealer supplied narcotics that led to a death. That has not been alleged at this time. This is an ongoing investigation and that allegation could be added once we get to the time of indictment."