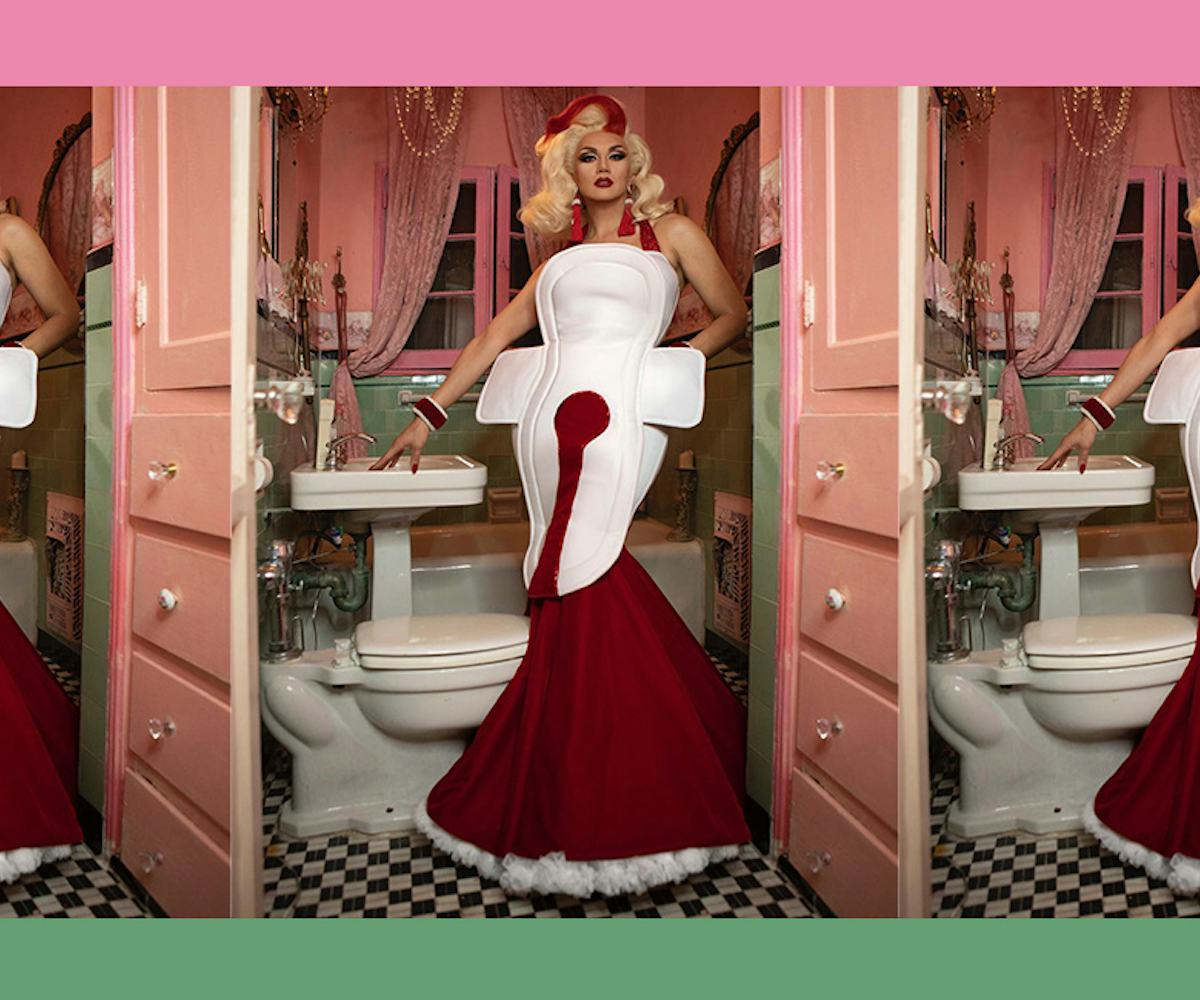 Photo via @manilaluzon on Instagram
Manila Luzon Tried To Wear Fake Period Blood On 'RuPaul's Drag Race'
But Ru said it was in "bad taste"
Manila Luzon wanted to de-stigmatize periods for her Curves and Swerves: Padded for the Gawds look on RuPaul's Drag Race All Stars. The RuPaul's Drag Race Season 2 standout planned on wearing a gown resembling a giant blood-stained pantyliner, but, according to Luzon, Ru vetoed it.
"Ru said my ORIGINAL Curves & Swerves Runway look was in 'bad taste' and production told me to wear my back up," Luzon wrote on Instagram. "I was really looking forward to wearing this gown that I think celebrates a perfectly normal human experience! Many of my fans are young women who may feel pressured by society to be embarrassed by periods. It's empowering to teach young women about their bodies, encourage them to celebrate them AND to question people who tell them not to!"
Instead, Luzon rocked her backup outfit, a "Cruella de Vil-meets-Reese Witherspoon" pink quilted number. It's not clear why, exactly, Ru and the producers nixed the original dress, but we can guess that it had a little something to do with exactly what Luzon was trying to work against. It's really too bad, in addition to being a stunning lewk (I wish my period blood was outlined in glitter) created with good intentions, Luzon, despite not being a menstruating human, would have been the most literally padded.