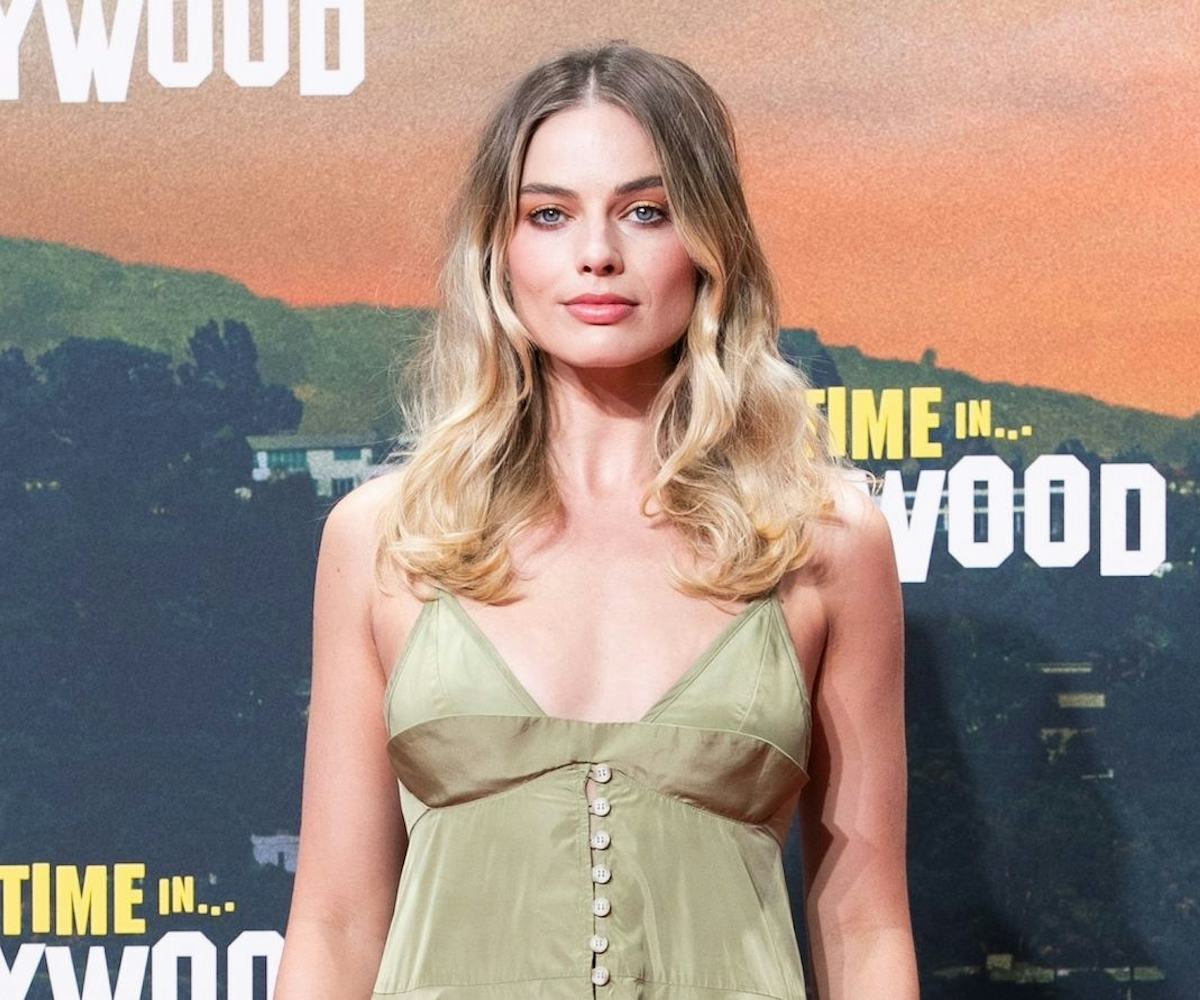 Photo via HAYOUNG JEON/EPA-EFE/Shutterstock
Margot Robbie's Red Carpet Look Is A Lesson In Formal Summer Dressing
This dress looks cool, in more ways than one
Seeing as the cast of Once Upon A Time In Hollywood is having premieres all over the world, we're lucky enough to see Margot Robbie in all sorts of incredible outfits. Her latest dress for the Berlin premiere was gorgeously simple, and serves as a perfect example of how to dress for a fancy event in the summer.
Robbie walked the red carpet in a floor-length pale green dress by Jacquemus with spaghetti straps and buttons down to the knee. Where the buttons stop, there is a slit that exposed the bottom half of her legs.
Even better, the gown looks breathable and airy, and like it wouldn't make your entire body sweat even if you wore it in the middle of the day during a heatwave. Seeing as we're in the middle of a swelteringly hot summer and wedding season, this seems like a solid choice to take inspiration from.