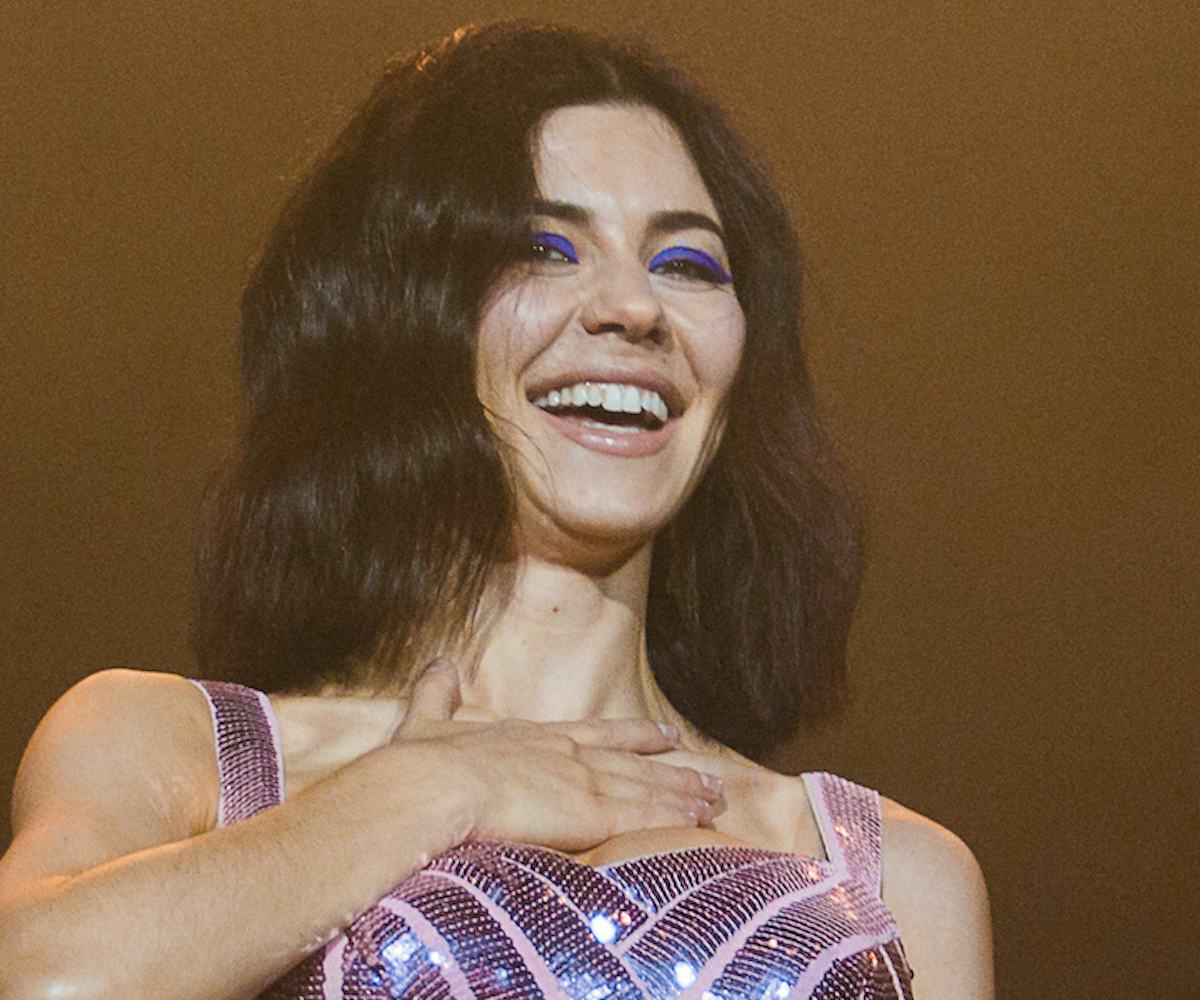 Photo by Mauricio Santana/Getty Images
Marina's New Single Is Our First Song Of The Summer Contender
"Flowers in my hair, I belong by the sea"
Marina just released, "Orange Trees," the third single off forthcoming album LOVE + FEAR, and it's set to be your song of the summer. It's another track that will find its home on the eight-song "love" half of the record, and it's easy to tell why. In it, she's by the sea with her love, far away from the madness of the city, and she's found "peace."
The lyrics are nostalgic, touchingly so: "I can see the flowers and the greenery/ I take a breath of air, I feel free/ Spent so long, was busy chasing happiness/ When all I needed was a little peace." One listen has me ready to set that OOO e-mail and hop on whatever train will take me to a warm beach, stat.
Marina's previously released single "Superstar" also comes from the "love" half of the record; a spacey, club-ready track about soulmates. It's not too clear which half the lead single falls on the record, since "Handmade Heaven" is a sad song wrapped up in a happy place created in the mind, but regardless, it's clear that LOVE + FEAR is going to have us feeling some kinda way.
Listen here to "Orange Trees" and the rest of the previously released LOVE + FEAR singles ahead of the album's April 26 release.