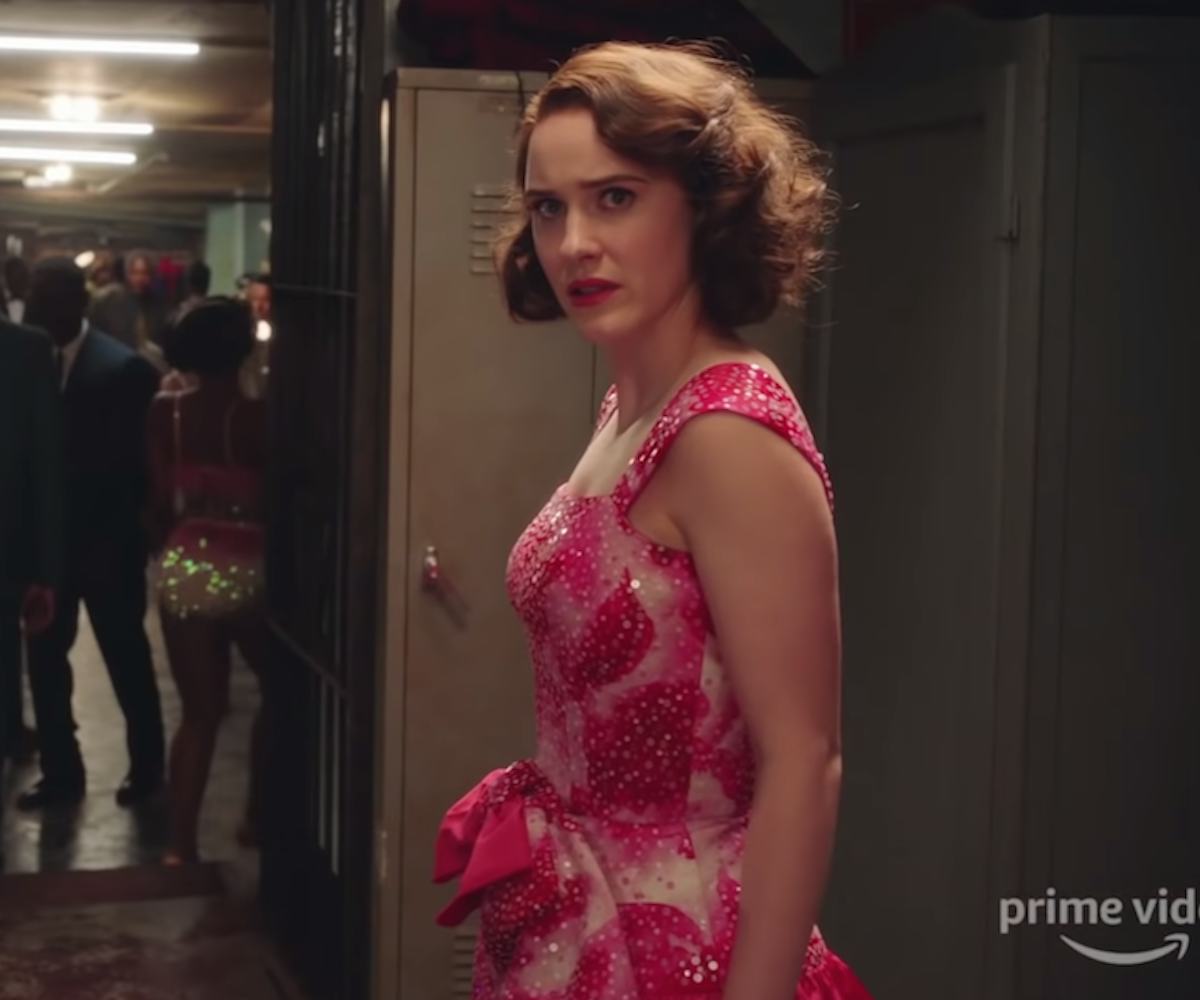 Screenshot via YouTube
Midge Gets A First Taste Of Stardom In New 'The Marvelous Mrs. Maisel' Trailer
It's only looking up... sort of
The Marvelous Mrs. Maisel is only getting more, well, marvelous as Midge (Rachel Brosnahan) heads out on the road opening up for performer Shy Baldwin at the top of the third season. In a new trailer released on Monday, Midge and her manager Susie Myerson (Alex Borstein) are finding out what touring life is all about, as her dream becomes reality.
"This is the first of a million tours," Midge excitedly declares at the beginning of the clip. From there, we see a supercut of Midge wandering backstage, cringing at the flash of a camera, and enjoying the glam life at hotels on tour stops. "Opening for Shy was theoretical before. Now it's not," she says in voice-over before admitting to being "really nervous." But don't worry, no one's lost any faith in her comedic career: "She is gonna be a goddamn legend," Myerson boasts proudly when questioned.
Multiple newcomers can be spotted throughout the trailer, including This is Us actor Sterling K. Brown as well as Gilmore Girls favorite Liza Weil, aka Paris Geller. We don't know much about their characters as of yet, and will have to wait for the premiere to find out more.
Watch the season three trailer for The Marvelous Mrs. Maisel below before it hits Amazon Prime on December 6.