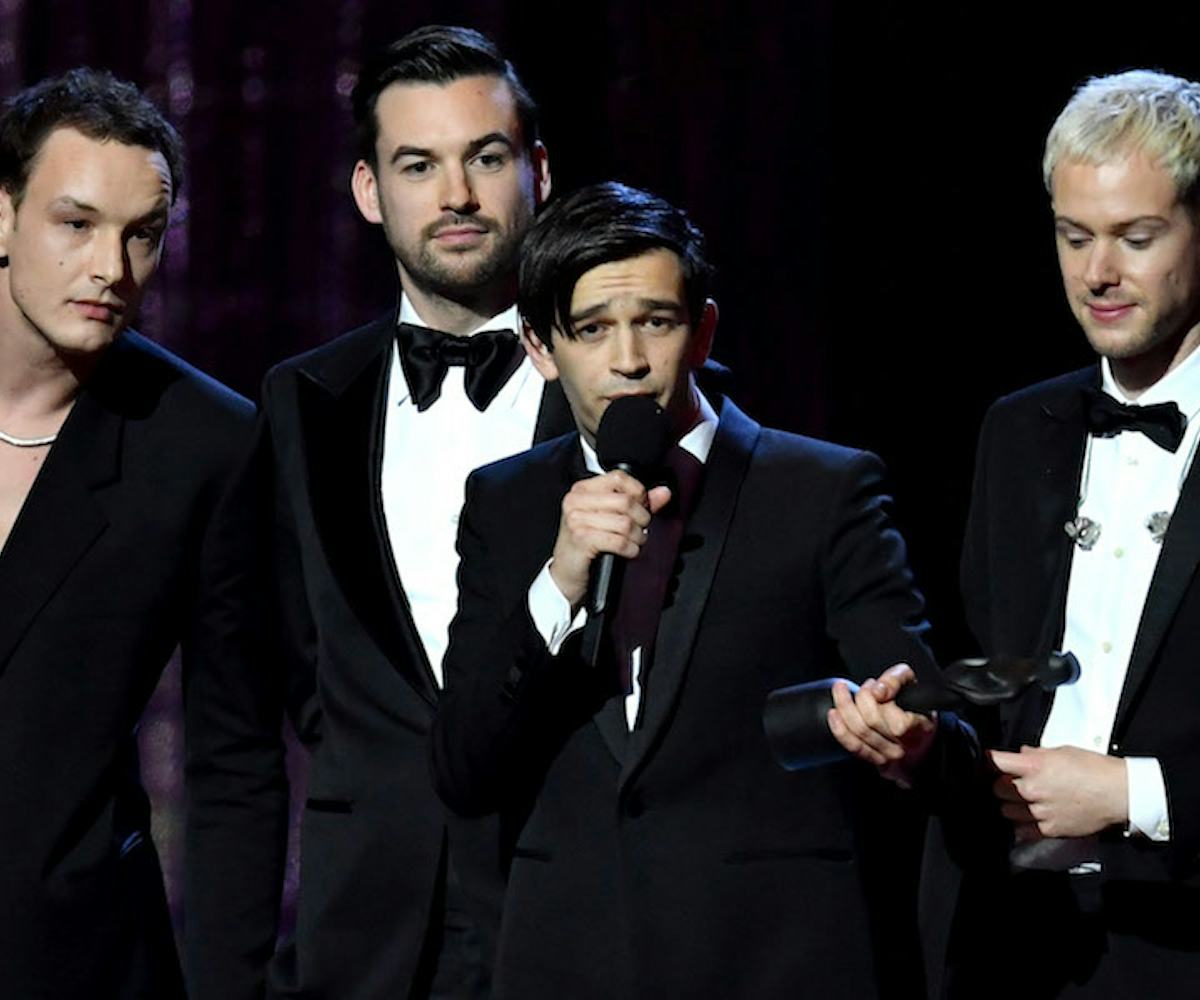 Photo by Gareth Cattermole/Getty Images
Matty Healy Calls Out Misogyny By Using Words From Ryan Adams Allegations Coverage
In an acceptance speech at the BRIT Awards
As The 1975 accepted the BRIT Award for Best British group, outspoken frontman Matty Healy shared the words of journalist Laura Snapes as a way of calling out misogyny that remains ever-present in the music industry. Healy lifted a powerful quote from Snapes' coverage of allegations against Ryan Adams for The Guardian: "Male misogynist acts are examined for nuance and defended as traits of 'difficult' artists, [while] women and those who call them out are treated as hysterics who don't understand art."
Snapes reacted almost immediately on Twitter, saying she was "gobsmacked, and honoured that he'd use his platform to make this statement." Snapes had originally written the line for an interview she published with Sun Kil Moon singer Mark Kozelek back in 2015, in response to Kozelek publicly calling her a "bitch" who "totally wants to have my babies" because she requested to speak in person rather than via e-mail, which she brought up in the more recent piece on Adams. Kozelek's vile response, and the misogyny that allowed it to play out without real consequences, it could be argued, could have easily played out in the same way in 2019, which makes her reiteration of the line, and Healy's quoting it on such a large platform, all the more important.
It should be noted that back in December, Healy caught a bit of heat himself on Twitter for an interview with The Fader in which he insinuated that misogyny was an issue exclusive to hip-hop, and that rock 'n' roll had freed itself of it. He clarified at length on Twitter and apologized, saying, "I kinda forget that I'm not very educated on feminism and misogyny and I cant just 'figure stuff out' in public and end up trivializing the complexities of such enormous, experienced issues."