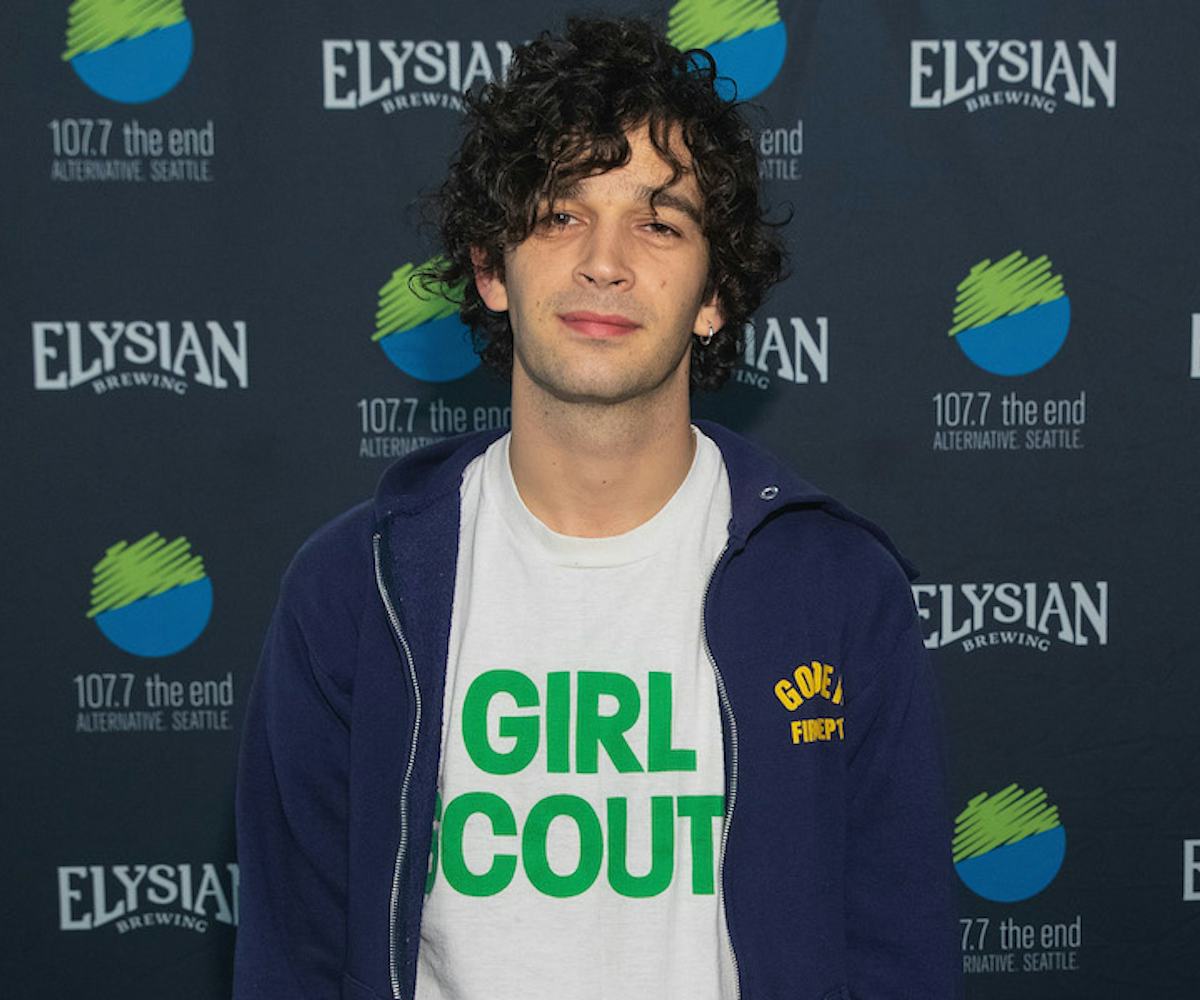 Photo by Mat Hayward/Getty Images
1975's Matty Healy Promises To Only Play At Inclusive Festivals
He's agreed to an inclusion rider for forthcoming festivals
Matty Healy is over gender inequality at music festivals. The 1975 frontman pledged that the band would no longer perform at festivals with less than a certain percentage of women and non-binary acts on the lineup.
It all went down on Twitter when music critic Laura Snapes noted how this year's Reading and Leeds festivals in England had booked a majority of male acts. Snapes wrote that it would have been momentous had headlining act Rage Against The Machine used their leverage to demand equality on the festival lineup. "Any act with power that isn't doing that, yet is speaking out against inequality, is failing to understand the game-changing role they could play in this situation," she said.
Snapes encouraged Healy to do just that, and the frontman agreed. "Take this as me signing this contract," Healy replied, "I have agreed to some festivals already that may not adhere to this and I would never let fans down who already have tickets. But from now I will and believe this is how male artists can be true allies."
Twitter is obviously not contractually binding, and Healy acknowledged that he would have to work it out with his management team. "I'm sure my agents are having kittens right now," he quipped. "But times up man people need to act and not chat thanks for the kick up the arse snapes you're making a difference."
Healy continued the conversation with The Guardian, detailing how he wanted to see other male musicians take similar measures to guarantee equal representation at festivals. "It's all about action," he said. "When it comes to big sociopolitical issues and governments are involved, sometimes action or protest can just be ignored. But when it comes to the music industry, we can change that. It's not a geopolitical nightmare: it's the music industry, and it's something that if everyone gets on board, we can fix."
He also touched back on his joke about how his agents would react to his new vow, noting that he was "very skeptical of the idea of people's short-term or long-term personal profit not always being paramount." Healy is remaining positive though, and has faith that change will come as younger generations take positions of power. "I'm not saying the people in those roles now are blindly ignorant, but people need a kick up the arse. And we should accept that some people are willing to learn."