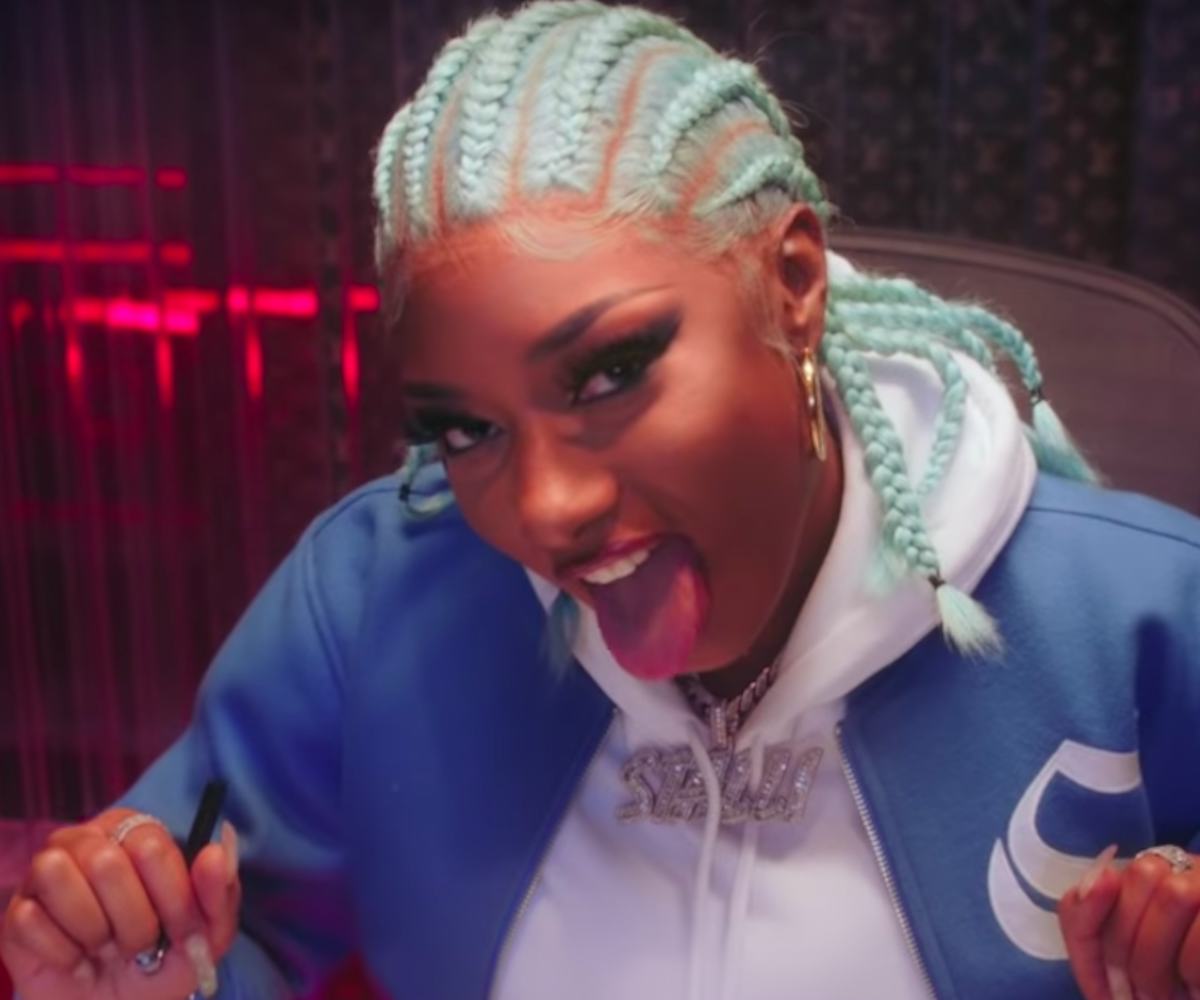 Photo via screengrab
Megan Thee Stallion Is In Charge In "Captain Hook" Music Video
Real Hot Girl Shit at the studio
If Megan Thee Stallion's new self-directed video for her new single "Captain Hook" had a thesis, it would be that the Houston Hottie runs things and that those who are smart will get the hell out of her way.
The video starts with Megan in full business bitch mode. She's on her grind! She's arguing from her desk! She's signing contracts! She's in the studio with a confident, rapid fire flow! Slowly but surely, more Hot Girls trickle in and the studio session devolves into a sexy little party complete with Stallion-approved staples like gambling, the ceremonial pouring of Hennessy down throats, and of course, plenty of world-class twerking.
The video seems to draw inspiration from the rapper's real life struggles, specifically her legal battle with her record label 1501 Certified Entertainment over the drop of her highly-anticipated EP Suga. The label worked to bar the release of Suga when Megan attempted to renegotiate a contract that gave the label a disproportionate cut of her earnings. "When I signed, I didn't really know what was in my contract," said Megan in an illuminating Instagram Live session prior to the record's release. "I was young. I think I was like 20 and I didn't know everything that was in my contract." The battle brought the issue of artist ownership and agency to the forefront of the music discourse, and with the "Captain Hook" video Megan is further cementing her stance that labels who aim to control her creative output can absolutely get bent.