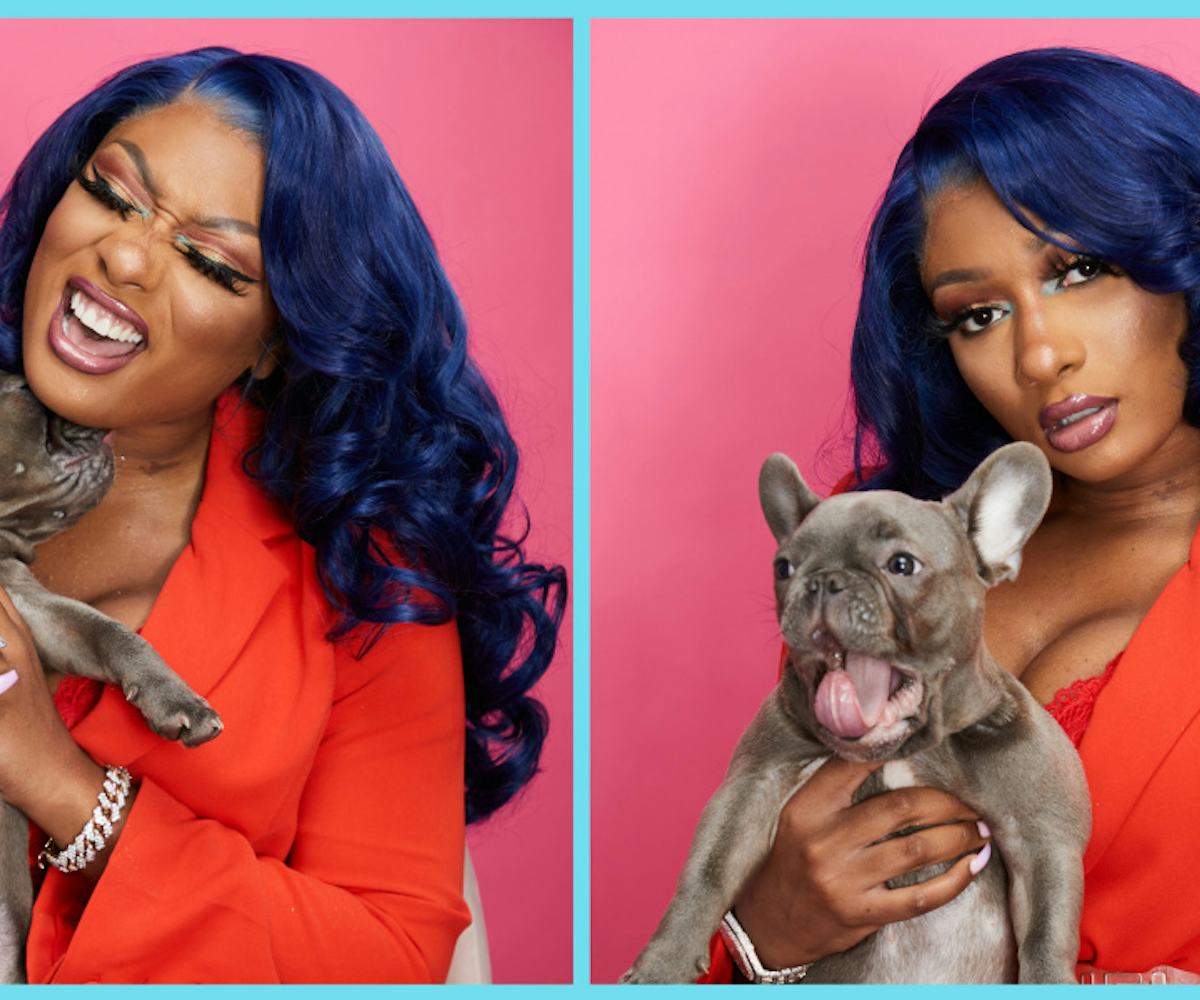 Photos by Sara Jaye Weiss/Shutterstock
Following Megan Thee Stallion's Dog On Instagram Was A Great Decision
I'm ready for more content ASAP
Megan Thee Stallion, aka Hot Girl Meg, has a dog, and it's the best thing that's happened to my Instagram feed. I'm already a huge fan of following dogs, famous and not, on IG, and with a feed like Meg's, I knew I was in for a good time.
4oe Thee Frenchie is on his way to becoming an Instagram celebrity already. With a cool 13.3K followers and counting since posting for the first time only 14 hours ago, 4oe is making the most of the remainder of Hot Girl, er, Hot Dog Summer. It probably doesn't hurt when your first post shows you sitting in on an iconic chill sesh between Meg and Jordyn Woods.
4oe is a smushy-faced gray French Bulldog with an attitude that demands you to hit that follow button immediately. As someone who has an Instagram for their own dog (shameless self-promo), I'm definitely taking notes on how to up his game for the 'gram. Follow for follow, 4oe? Dog park date?
4oe has already gotten plenty of time in front of a professional camera, having attended Beautycon with his mom. He isn't camera shy in the slightest, hamming it up with the cutest little yawns, kisses, and pouts. I'm ready for all the content 4oe has to offer.