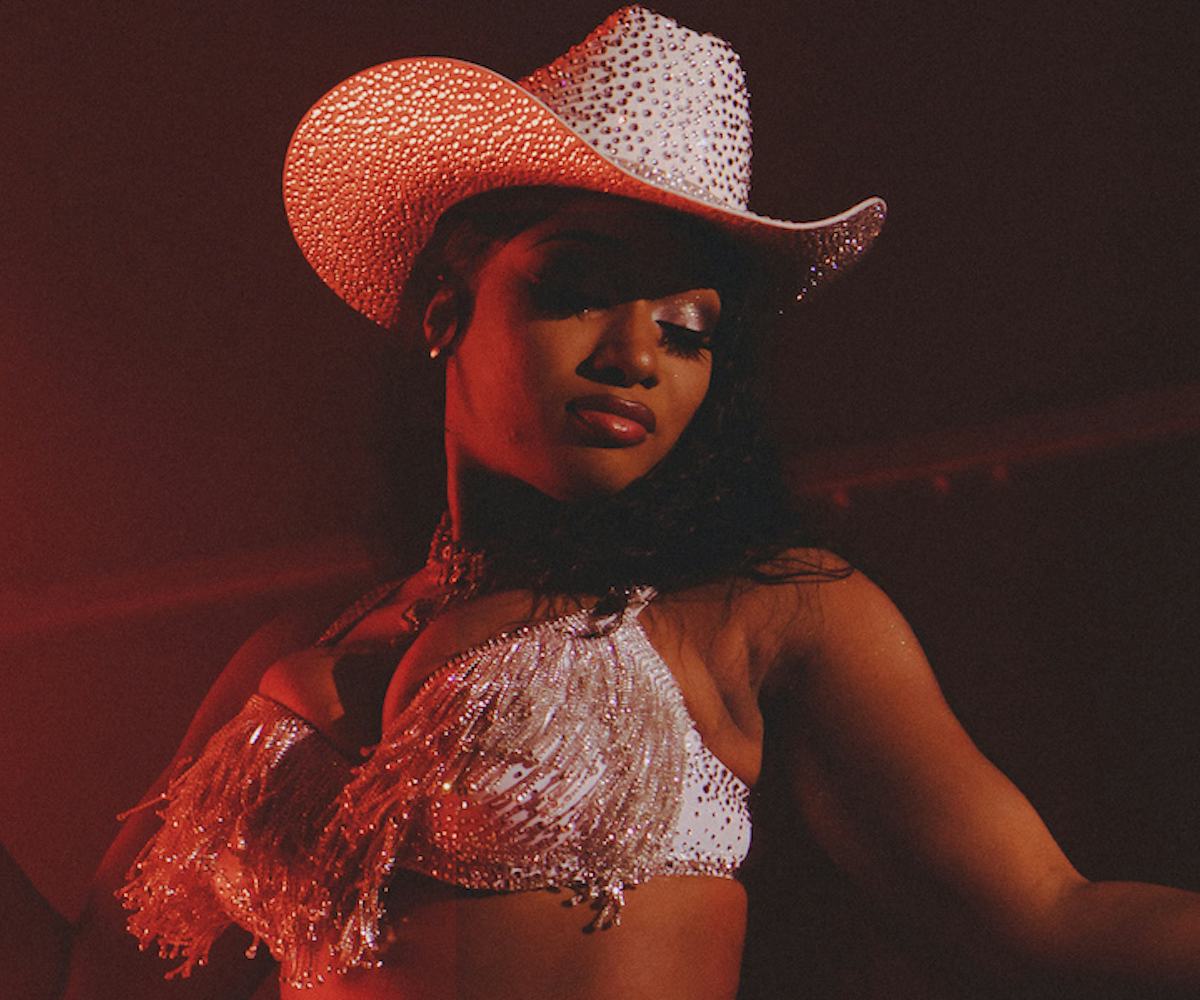 Photo by Justin J Wee
Megan Thee Stallion's School Tried To Get Her To Stop Twerking
Plus, further confirmation that her and G-Eazy are not a thing
Megan Thee Stallion and twerking go hand in hand. The iconic Houston rapper has the strongest knees on the planet, and her Hot Girl agenda is based on a foundation of confidence and extreme ass shaking. Of course, with all bright stars, there's always a hater (or two) bent on dimming the light, and one of Megan's haters just so happened to be a school administrator.
Megan graced the cover of Rolling Stone, and in the interview recounted a little anecdote from her freshman year of college at Houston's Prairie View A&M University. Megan and her two best friends, Kelsey and Daren, became known campus wide for their twerking videos, and their celebrity was so potent that it caught the attention of some "super uppity" school officials. "They didn't want us to wear shorts," explained Megan. "It was fucking summertime in fucking Texas. But, you see her hips and her ass, you see why they don't want us to wear no shorts."
As the story goes, the girls were summoned into a boardroom where their twerking videos played one after another, "I was like, 'God damn, 'I'm really in trouble [for] twerking right now!'" The administrators were lenient in the end, and the trio were expected to write research papers in lieu of their parents being contacted. It's obvious that the lesson didn't have it's intended impact; Megan is America's premiere twerk scholar and is currently putting on a twerking clinic at her own shows.
The Rolling Stone interview also highlights a brief scandal that recently rocked the Hot Girl community: Is Megan dating G-Eazy? The rapper once again shut down the rumors. "These are my immediate girlfriends, and we all have a lot of guy friends," she said. "But now, it's just a public thing. People think that if I'm hanging out with anybody, it got to be, 'Oh, they're having sex.' Why can't I just be turnt up with my friend tonight?"
It's best not to piss Megan off, especially since the rapper is hard at work on her forthcoming album, Suga, and hopes to honor her late mother, Holly Thomas, by dropping the record her birthday, May 2.