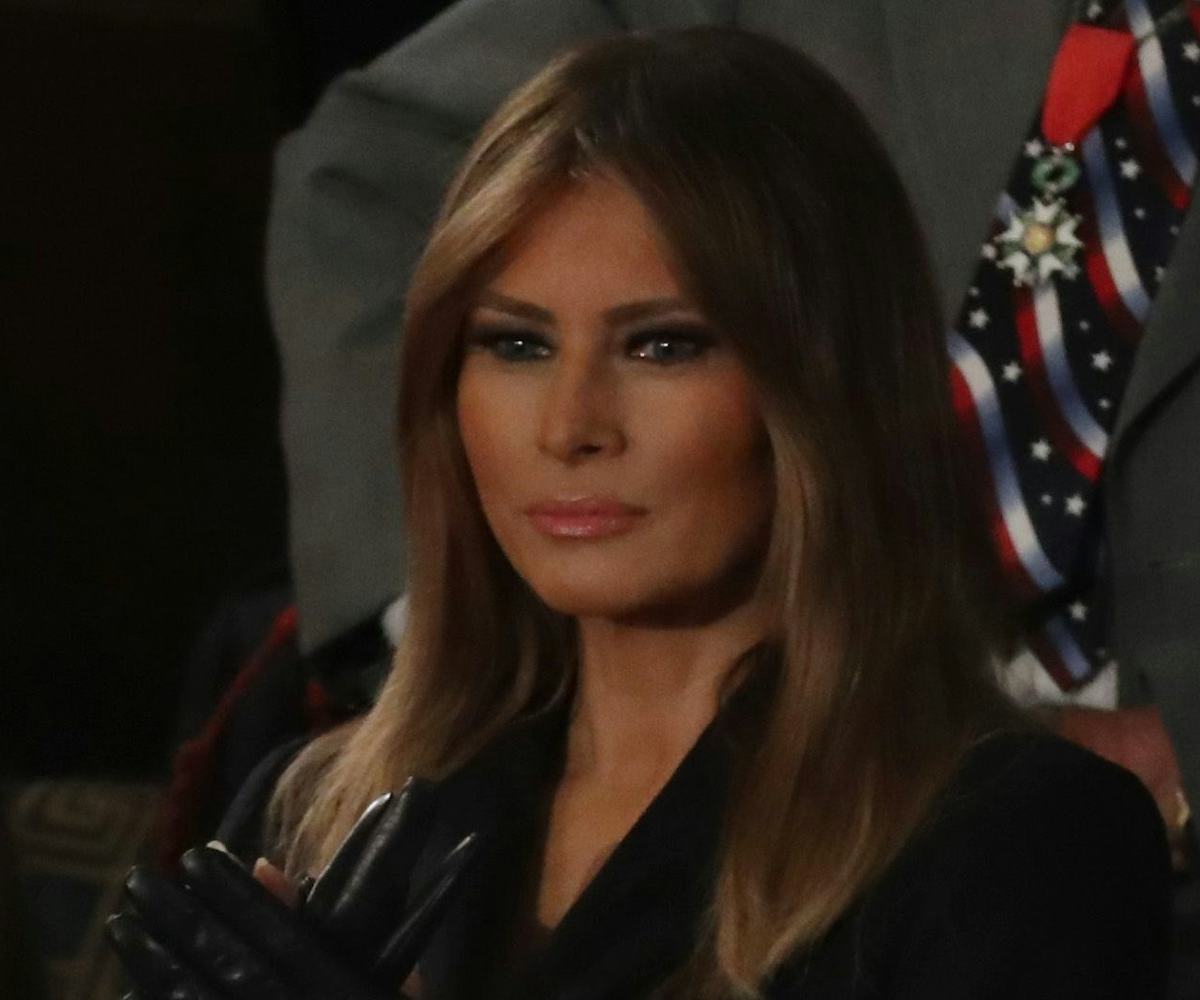 Photo by Chip Somodevilla/Getty Images
Did Melania Trump Channel Michael Jackson At The State Of The Union?
Melania Trump's State of the Union outfit was, how should we put it, memorable. She accessorized her black coat dress—which stood in sharp contrast to the majority of the women in attendance who wore white as a nod to the women's suffrage movement—with a single glove, and I can't be the only one getting Michael Jackson vibes.
According to a Yahoo interview with her stylist Hervé Pierre, the black leather gloves were supposed to make the outfit look "very First Lady, and very appropriate." Except FLOTUS decided to ditch one of the gloves during the address, ending up looking like the King of Pop. After the glove came off, I briefly hoped she would interrupt her husband's speech by moonwalking across the stage.
Trump's outfits are worth scrutinizing since she often wears things that are tone-deaf and insensitive to the occasions she's wearing them to. This outfit, though, besides saying that she didn't stand with the rest of the women, basically just told us that her favorite song just might be "Beat It." Which, coincidentally, I'd love to sing to her husband.