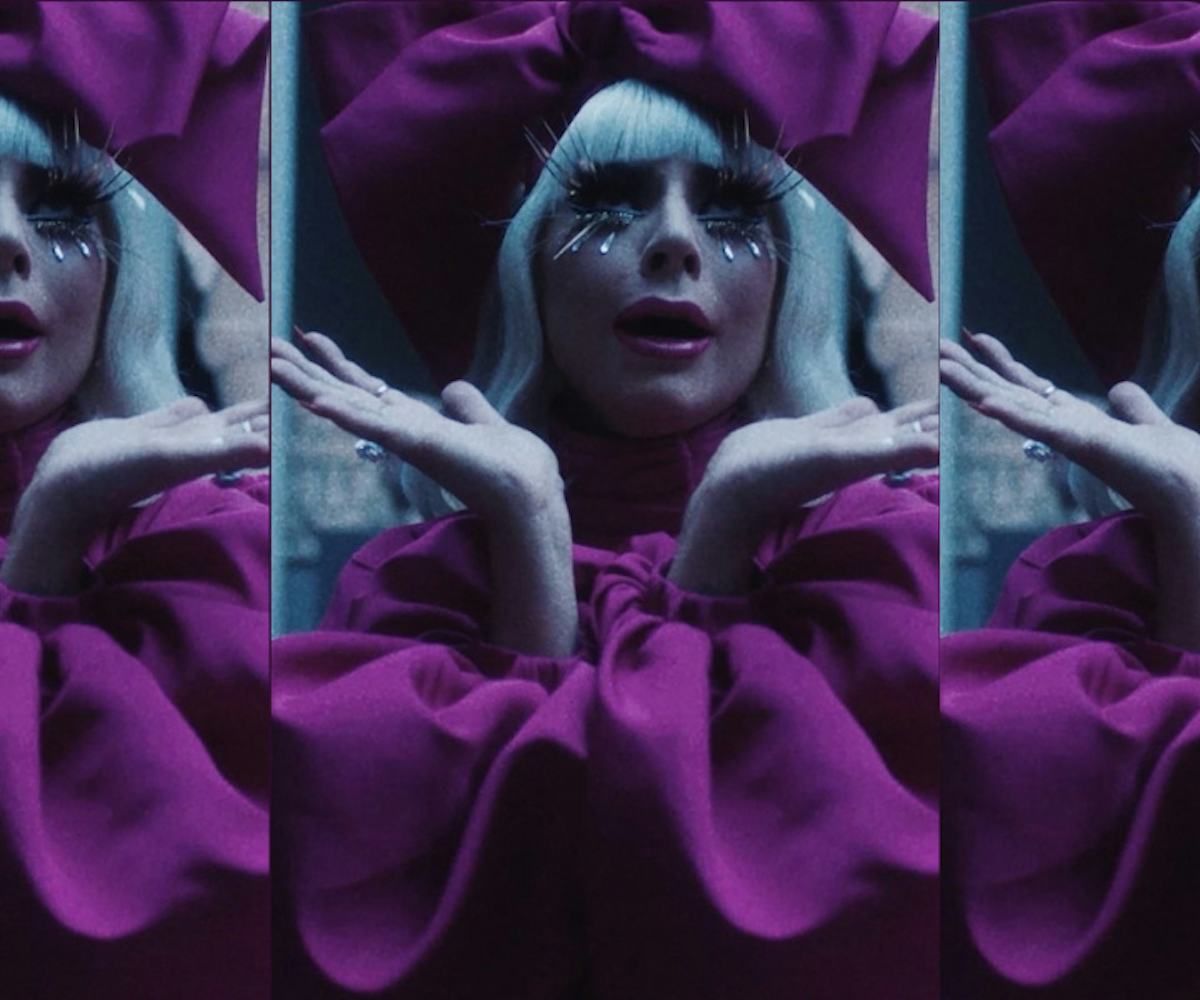 Screenshot via @Vogue on Instagram
Watch All Your Favorite Met Gala Attendees Star In A Campy New Horror Flick
Courtesy of 'Vogue,' of course
Horror films have long been a cinematic genre where camp thrives, and so why not make one that stars all your favorite attendees at the camp-themed Met Gala? No reason not to, and, in fact, that's exactly what Vogue did. Camp!, a two-minute clip shared to Instagram featuring everyone from Lady Gaga to Céline Dion to Harry Styles in their campiest garb, offers just the right amount of drama to make us sure that we absolutely need a full film of this.
Camp! is introduced with a twist, with an intro card stating: "The following preview has been approved for literally everyone by absolutely no one." At first, it looks like we're about to get "Bad Romance" part two, thanks to all the drama Gaga is serving up, but then Dion welcomes us to the event with a breathy greeting, and we're off. "She rolls up and she's the only thing anyone's talking about," the narrator shares, as we are treated to glamorous sizzle reel featuring the best dance moves of Miley Cyrus, Liam Hemsworth, Lizzo, Bella and Gigi Hadid, Tiffany Haddish, Aquaria, and more. Gwen Stefani beams as she shoots a money gun from the pink stairs leading into the gala as the narrator continues, "She's got everyone gagged. But she's about to get canceled." Cardi B's face slams down into the plate in front of her... is she canceled, or canceled canceled?
Yara Shahidi listens over a phone as the narrator asks, "Okay sis, what's the tea," before screaming and setting off another reel of celebs. Katy Perry, Hailey Bieber, and more join the cast of a film that supposedly has critics "shook" and audiences "literally dead." As Jared Leto strokes the hair of his mannequin-head double, the credits begin to roll, and I'm wondering what I just watched—but also literally dying to see more. See the entire clip, below.