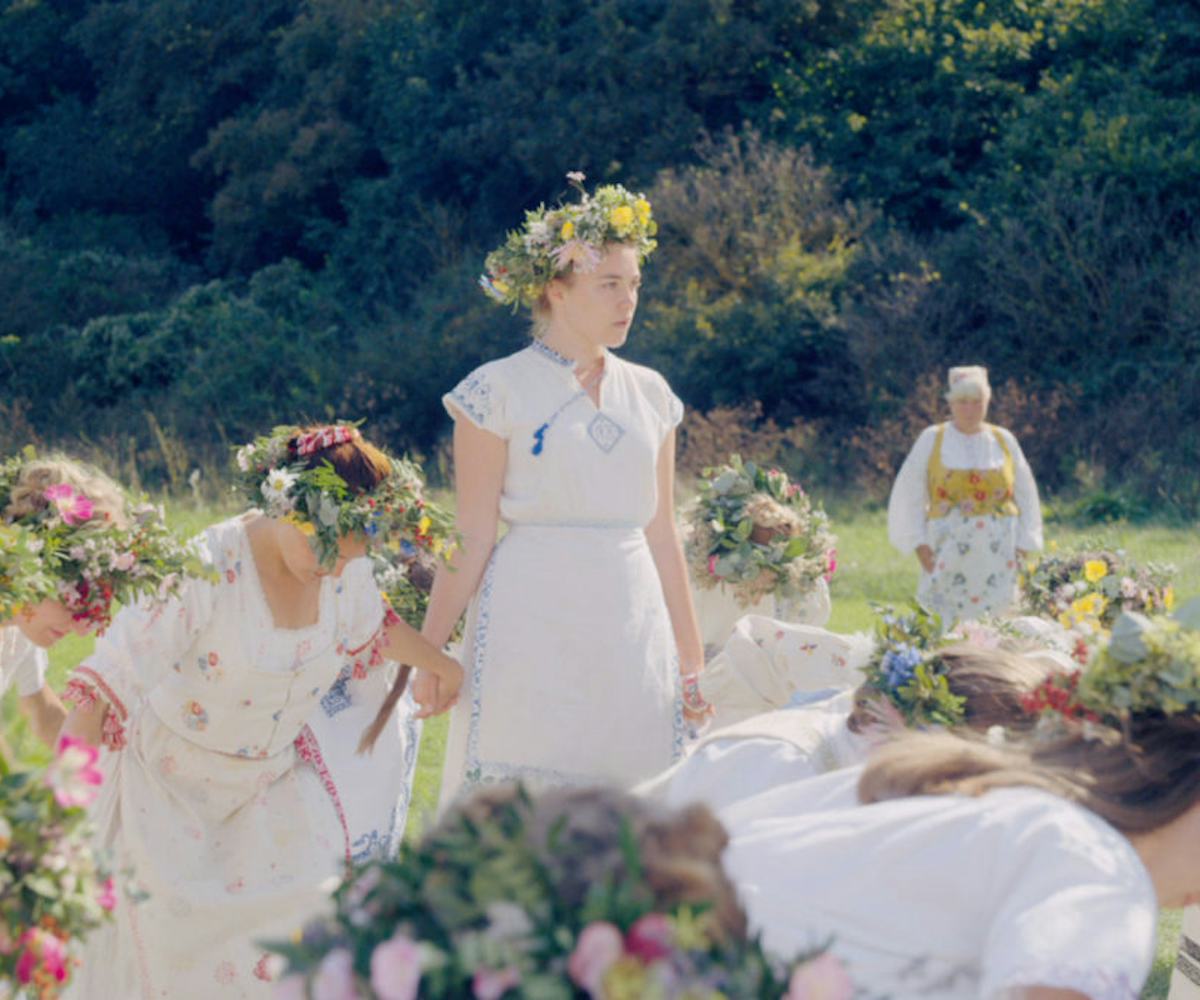 Screenshot via YouTube
A Summer Holiday Turns Into A Cult-Like Nightmare In New 'Midsommar' Trailer
Ari Aster's 'Hereditary' follow-up will make you rethink flower crowns for good
The terrifying events in Ari Aster's new horror Midsommar unfold in broad daylight in an all-new trailer. Following the first trailer, the new clip shares the backstory to how Dani (Florence Pugh) and Christian (Jack Reynor), "a young American couple with a relationship on the brink of falling apart," end up at festival in Sweden that only happens every 90 years.
The only thing holding these two together, per a press release, is a family tragedy that prompts Dani to tag along on a holiday, that she'd previously bickered with Christian over, to a remote Swedish village. A24 shares, "What begins as a carefree summer holiday in a land of eternal sunlight takes a sinister turn when the insular villagers invite their guests to partake in festivities that render the pastoral paradise increasingly unnerving and viscerally disturbing."
And when they say eternal sunlight, they mean eternal sunlight. It's 9pm in the trailer, but it's still bright as can be and has all the vacationers on edge. Tension builds within Dani's relationship—she wants out of the vacation, but Christian thinks a little more time will make the whole festival seem less weird. Surely though, the yellow liquid with "special properties" can't be helping the attendees. From there, we only see flashes of the madness—someone's feet levitate, people are screaming, a bear is gutted but there's still dancing in flower crowns and cult-like ceremonies?
Rounding out the cast of horrified vacationers are The Good Place actor William Jackson Harper and Will Poulter of Netflix's Bandersnatch. Watch the latest Midsommar trailer, below, ahead of its July 3 release.