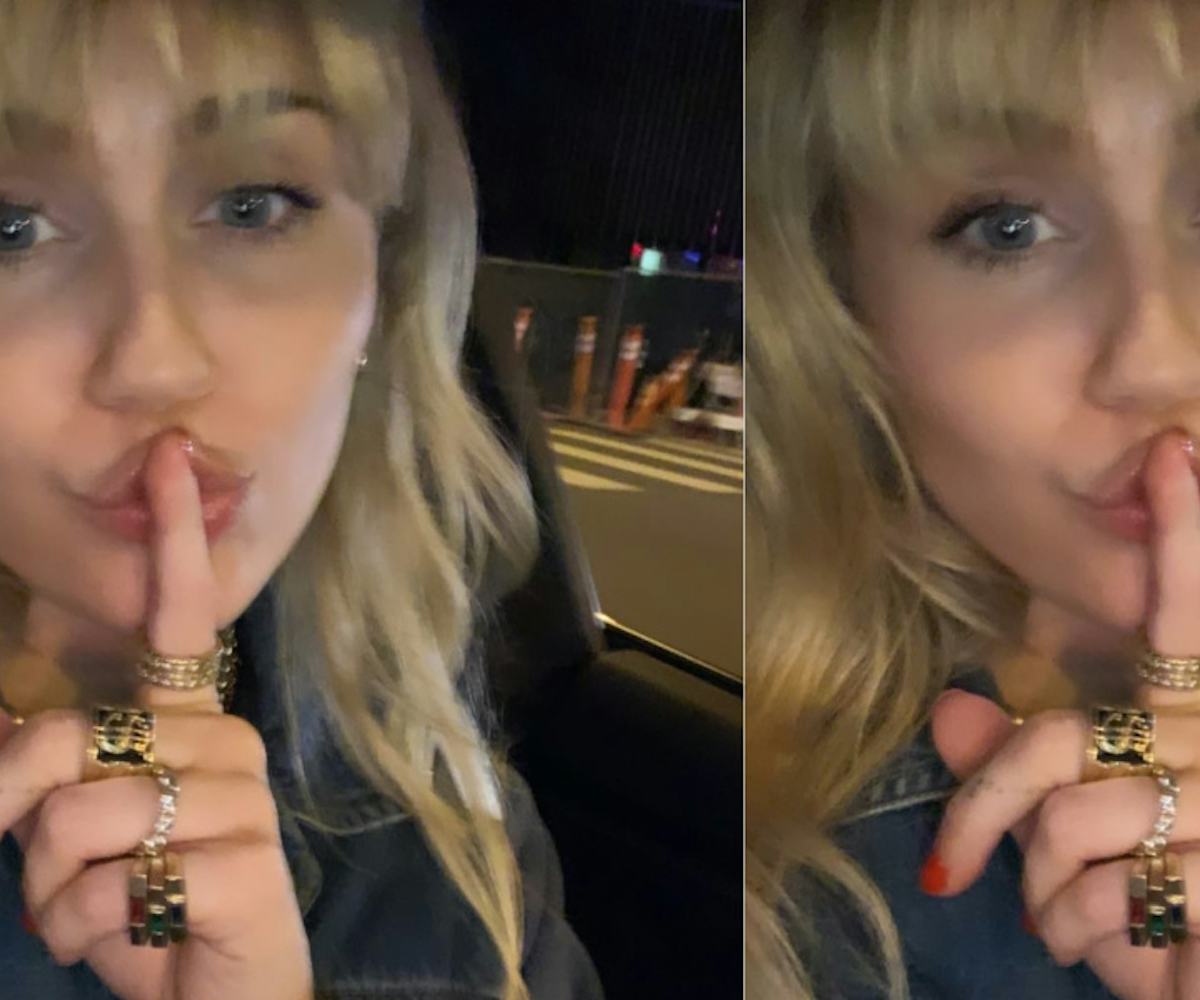 Miley Cyrus Debuts A Punk Hannah Montana
And declares she's just going to "be Hannah forever," and TBH we're cool with that
Miley Cyrus threw on her blonde wig once more and took Hannah Montana out for a spin, and decided maybe she'll just be Hannah Montana forever. Of course, the declaration was overlaid with sarcasm—and some loud laughter from whoever was watching her take the ridiculous video—so we can be sure the wig came off later that night and will stay off for a while. But for one single night, Cyrus sang along to the evergreen hits of Hannah, satisfying the nostalgia of all who grew up watching her.
"You know guys, it was so hard going back and forth that I decided I'll just be Hannah forever," Cyrus posted to Twitter and her Instagram story. "She was getting a lot of press this week, thanks to me." Once the wig was on, Hannah was fully emboldened and ready to go.
I can't lie, I'm a little bit stressed out by these videos because I'm pretty sure Cyrus is driving in them, and please never selfie-video and drive—but I am loving the throwback. In subsequent videos only posted to Instagram, Cyrus also sang along to "Nobody's Perfect," adding jokingly, "except me of course."
Given that Hannah Montana: The Movie is just about to turn 10 within a couple of weeks, it's fair to say that she needed to do a little growing up. Cyrus revealed that she's actually "punk now," taking a selfie in band merch that's totally the opposite of the sequins and feminine glam that Hannah Montana was always decked out in.
TBH, I like this grown-up Hannah a little bit more.