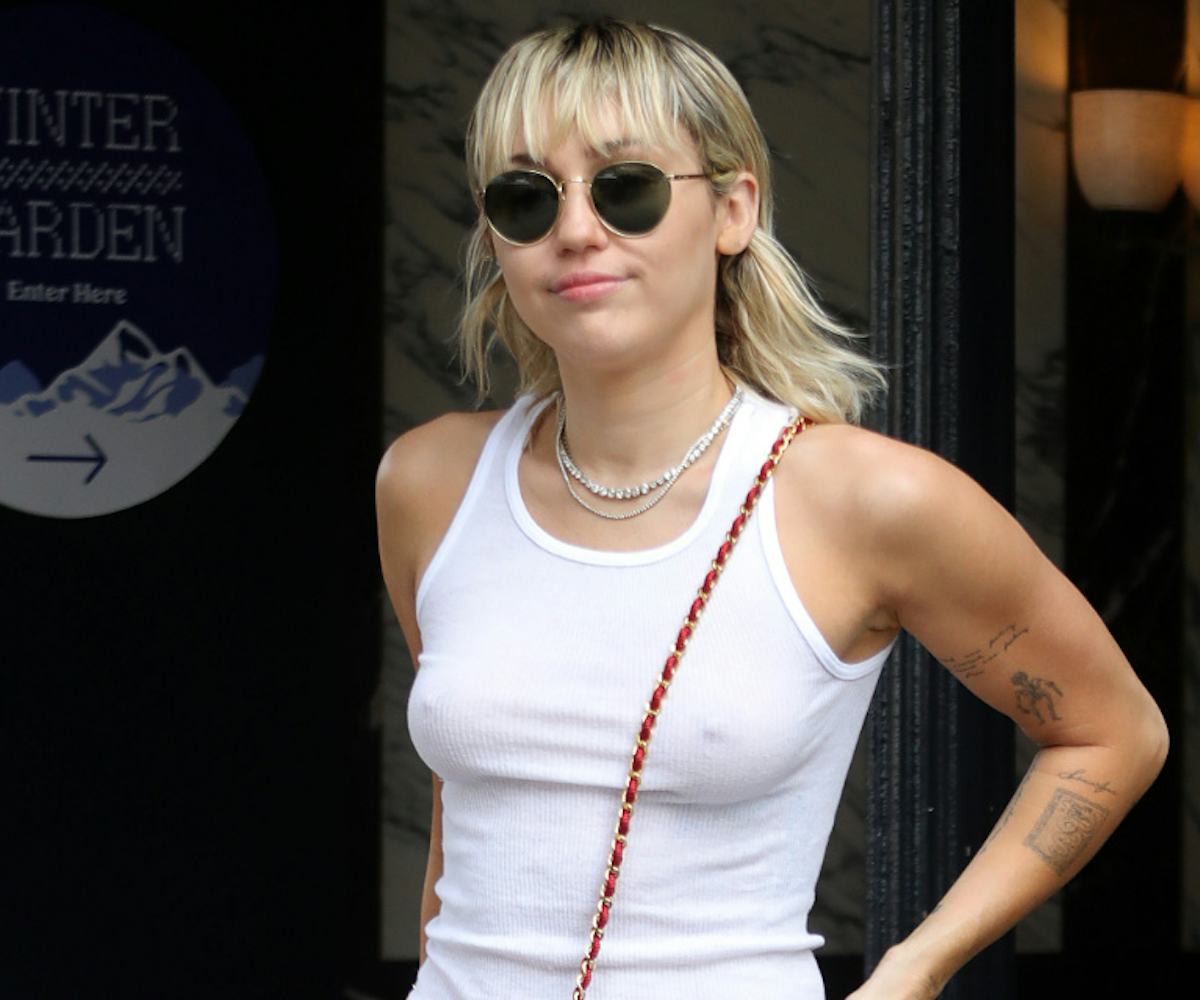 Photo by Pierre Suu/GC Image
Miley Cyrus Walks The Marc Jacobs Fall 2020 Show At New York Fashion Week
She wore an all-black look on the runway
As tradition goes, the grand finale of New York Fashion Week goes to Marc Jacobs, who takes his closing time slot very seriously, and this time was no different. On Wednesday, the designer had a surprise guest to model for his namesake brand's Fall 2020 collection, Miley Cyrus, who walked the runway wearing a black bra, black pants, long black gloves, and carrying a zebra-print jacket and black bag.
Jacobs has always put thought into his shows, and how they're able to best represent him and his collections. In a recent interview with The New York Times, he spoke about the importance of adding special details to the runway.
"I don't know how it happens,"he said. "I can't weave joy into a cloth. I can't drape joy into a jacket. But I think there's something within the process where the energy continues to grow and is somehow amplified and transferred within those seven minutes."
Jacobs' Fall 2020 show was no different. Alongside, Cyrus, the designer casted a cast of dancers to showcase the new collection. And per usual, there was a high-profile cast characters sitting front row to watch Jacobs' process in real time, including Nicki Minaj, Sofia Coppola, and Naomi Campbell.
Jacobs is one of the few big names in fashion who has remained in New York, and based on his consistently acclaimed runway shows and collections, the city is lucky to have him.
"People want newness, and they want it from a new person. I understand that I'm not the 25-year-old who was given this incredible job at Perry Ellis, or who created the grunge collection, or who was the bad boy of the 1990s," he said. "I am a 56-year-old man who still has the privilege of doing a collection."
See more of Cyrus walking the Marc Jacobs Fall 2020 runway show, below.