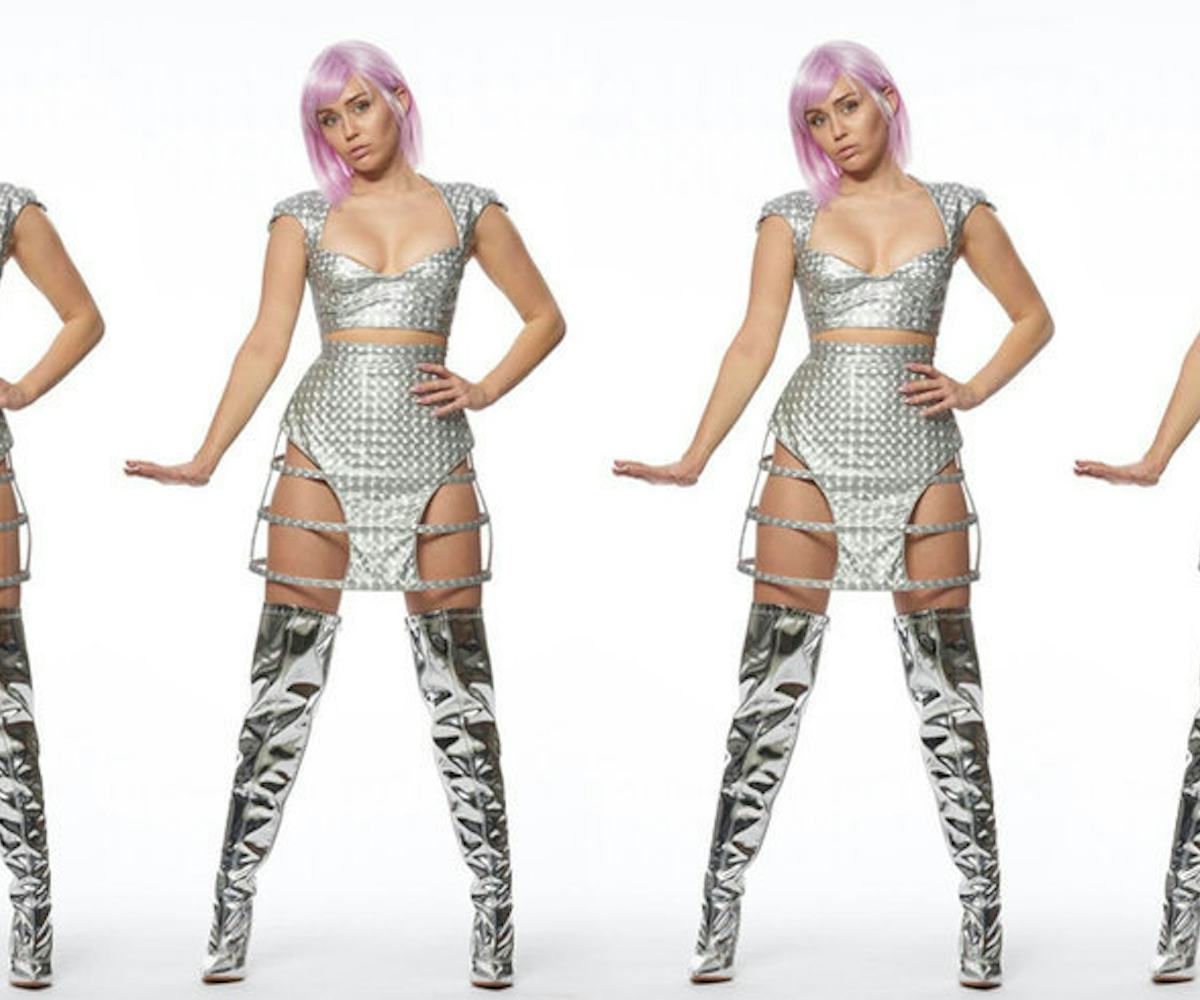 Photo via @mileycyrus on Twitter
Miley Cyrus Turned Nine Inch Nails Songs Into Pop Bangers For 'Black Mirror'
In Season 5 of Black Mirror, Miley Cyrus plays a pop star named Ashley who belts songs that some Nine Inch Nails fans may recognize as being from the band's catalog. No, her character doesn't dabble in metal. Showrunner Charlie Brooker got permission and reworked the songs lyrically and sonically so that they could pass as radio-ready pop bangers for the episode.
As Vulturereported, it wasn't hard to get NIN frontman Trent Reznor to hand over the rights to the music. "He got it straight away," Brooker shared in a press conference. "It was via email and he was really happy. He wanted to see the script and I got to rewrite his lyrics in a chirpy way." Brooker admitted he's "not the best lyricist in the world," though, and some of the replacements aren't the most poetic. In a redone version of "Head Like a Hole," Brooker swapped "You're gonna get what you deserve" for "I'm stoked on ambition and verve," which, yes, doesn't make much sense. But pop lyrics, am I right?
For those of you who haven't dug into the season yet, per a previously released trailer, Cyrus' character unveils a personal in-home assistant that bears her likeness, dubbed Ashley Too. As Ashley experiences the lowest lows of stardom, it seems that Ashley Too does, too, at one point screaming to a group of young girls to "get that cable out of my ass!"According to other showrunner Annabel Jones, Reznor really dug the "dark comedy" aspect of the episode.