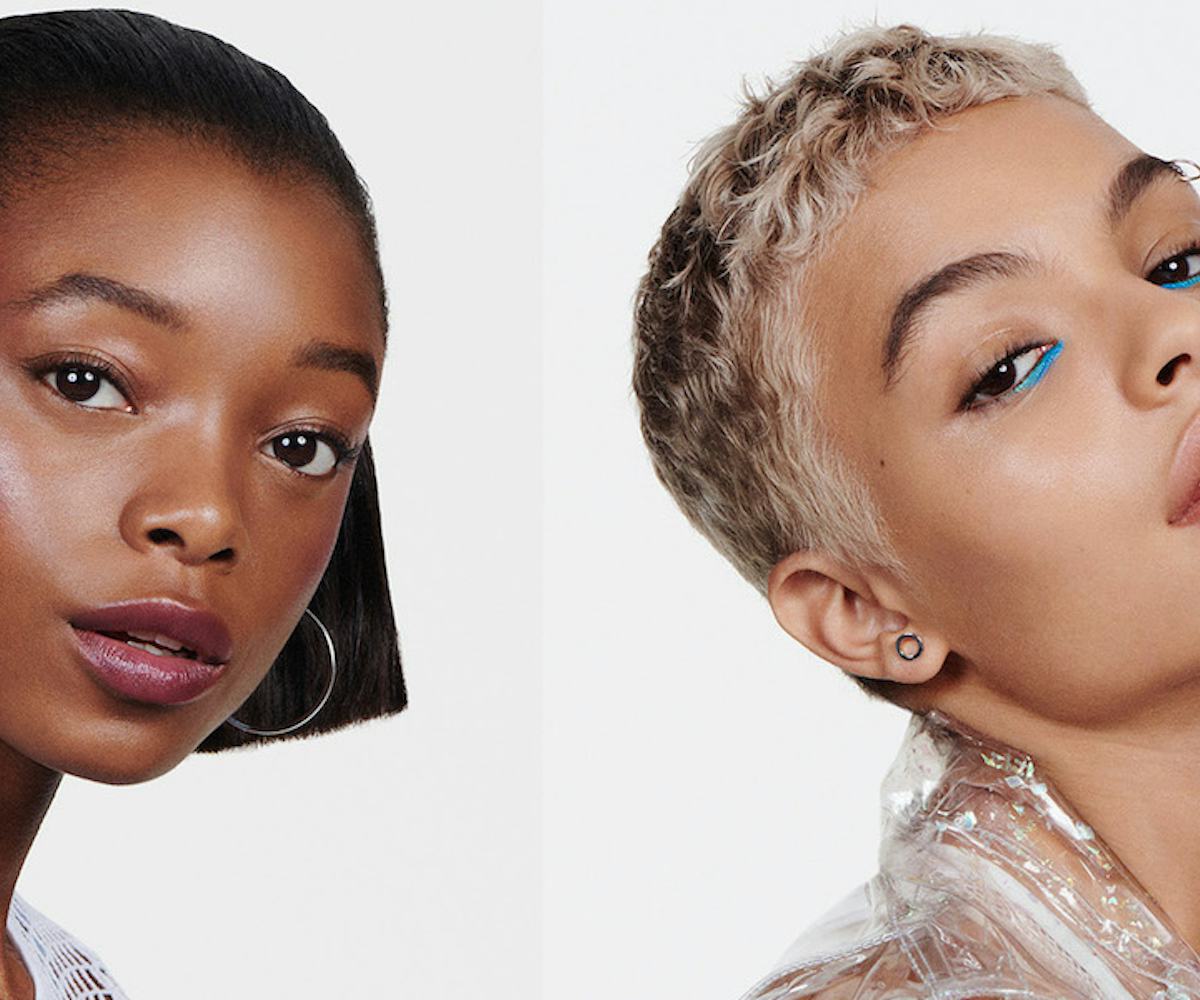 Photos courtesy of Milk Makeup
Milk Makeup's Latest Cannabis Product Has Made Me A Primer Believer
I have something to admit: As a beauty editor and an avid makeup lover, I never really got into the whole primer thing. Sure, I believe that many of them work and extend the lasting power of whatever face you put on in the morning, but I just could never get behind adding an extra step to my already-extensive skin-care regimen (and much simpler makeup routine).
That was until Milk Makeup's soon-to-be-launched Hydro Grip Primer, a new gel primer infused with cannabis seed extract, landed at my desk.
Look, call me biased, but I love everything that Milk Makeup does—especially its ever-growing collection of CBD- and hemp-infused products. So if anything was going to get me into primer, it was going to be this one. And let me tell you, this stuff is amazing.
The hemp-derived cannabis seed extract in the formula works to hydrate and plump the skin—as well as reduce inflammation—to allow for smooth application while protecting against free radicals and environmental stressors. Aloe water, cherry blossom, hyaluronic acid, and B vitamins moisturize and hydrate, leaving you with a flawless, dewy glow whether you choose to layer on foundation or not. Lastly, agave extract forms a naturally grippy layer to keep makeup in place all day while sealing in moisture. And, of course, being that it's Milk, you can expect a cruelty-free, paraben-free, gluten-free, and vegan formula.
Once you apply, you can literally feel the grippiness of the product—which, yes, I'll admit, might not be a feeling you're used to—but boy does it keep your makeup on. In my week or so testing it out, I made it through full days of work, full days of running errands, and full nights of bar hopping, with my makeup—be it a light foundation and blush situation or a full-on eye look—intact every time I arrived back at home.
Now, this isn't the first primer to come from Milk Makeup—its mattifying Blur Stick (and more recent luminous version) became instant cult-favorites. Hydro Grip is definitely a much different product, leaving you with dewy, glossy skin rather than a matte finish, but, if it's glass skin you're looking for, I promise you'll love this new launch just as much.
The new Hydro Grip Primer is launching on March 8 for $30 a bottle at both Milk Makeup and Sephora. In the meantime, check out the trippy campaign video, below.