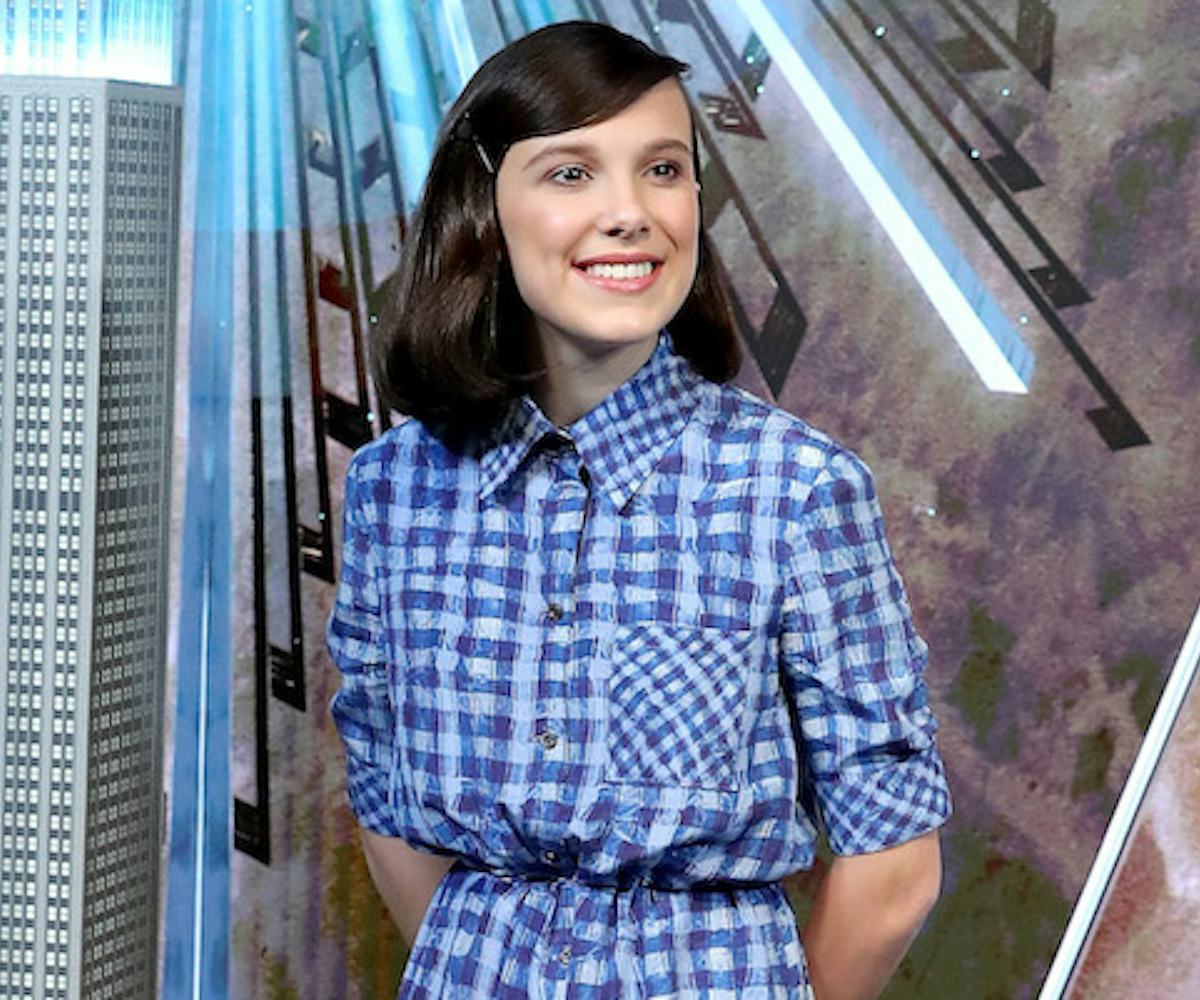 Photo by Cindy Ord/Getty Images
Millie Bobby Brown Has A Response For Trolls Telling Her To "Act Her Age"
Prompted by a photo she posted
Another day, another unwarranted, sexist celebrity takedown courtesy of Instagram trolls. On Saturday, Millie Bobby Brown shared a series of photos of herself rocking a form-fitting snakeskin print dress—very on trend right now—and asked her followers to "write a caption." The response? Pretty infuriating.
A slew of negative comments soon flooded the photo. According to Yahoo, one commenter told Brown to "act her age," while another wrote, "You're like 12 where tf is your mother." Most of the hateful comments have since been deleted, and Brown's fans were quick to come to her support, offering positive comments regarding the dress and her overall sense of style. But it was Brown's own response that was gold.
In a now-expired Instagram story that was posted over the weekend, Brown snapped back at the trolls on her page: "ik everyone on my last pic wants me to 'act my age' but quite frankly its my instagram and if I choose to post that picture and you don't like it… scroll past it."
Since Brown has risen to fame after her breakout role in Stranger Things, her sense of style has grown to become an impeccable mix of edgy yet refined. Not only is she consistentlyslaying the red carpet, but she's also been cast in some pretty major fashion campaigns, including the Calvin Klein By Appointment and #MyCalvins.
With that said, let's cut the sexist bullshit, and let Brown be the budding fashion icon she's meant to be. What she wears, and how tight or loose it falls, is nobody's business but her own. And if you really can't handle that then, well, as Brown says, scroll past it.