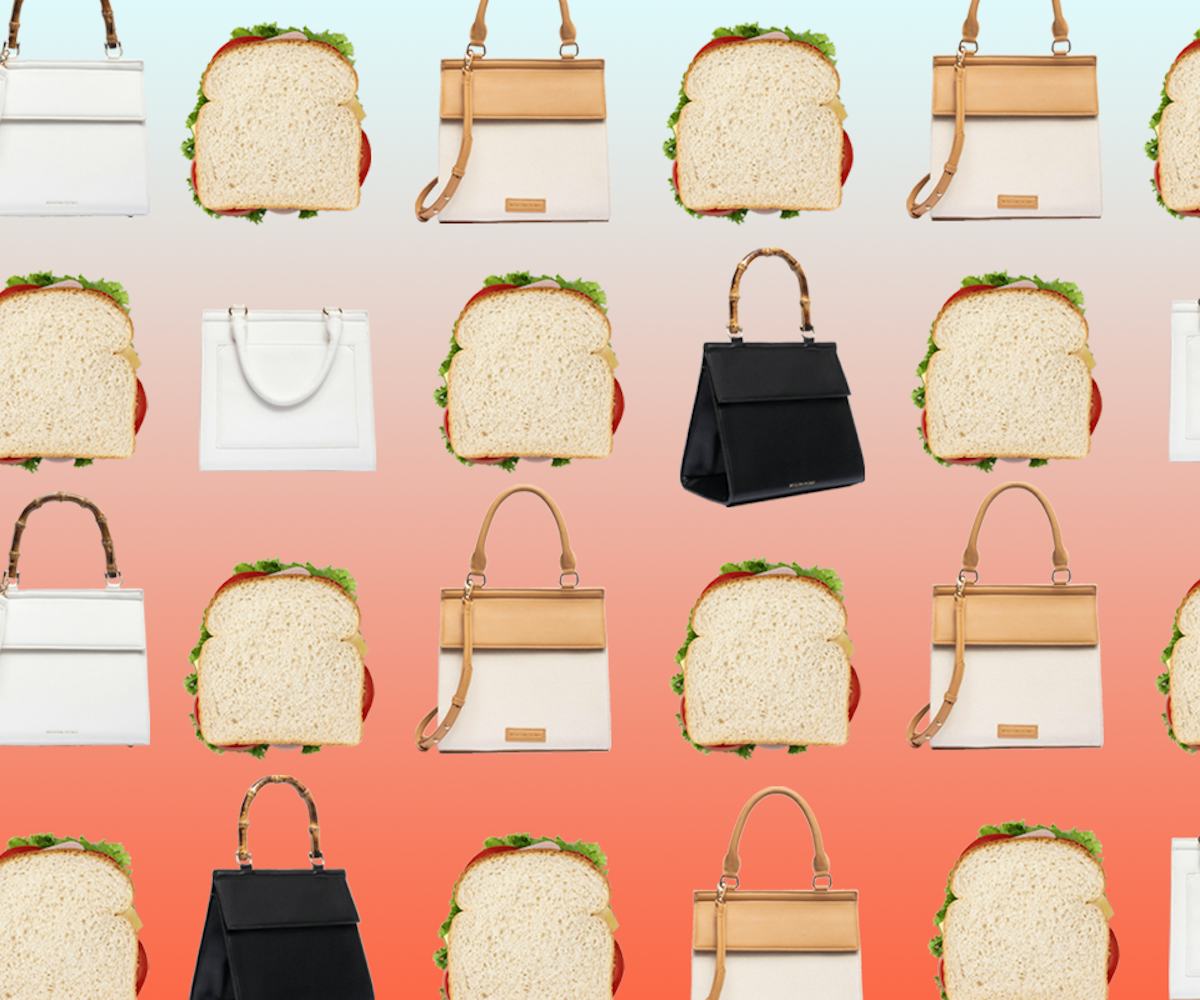 This Lunchbox Inspired Me To Start Packing My Lunch Again
Hello, Modern Picnic's chic lunchbox purses; buh-bye, Seamless
Friends don't let friends miss out on all the cool, under-the-radar things they know about, like which little-known beauty brand is low-key making the best highlighter around. And because we consider our readers to be like friends, we gather together all our best finds in our Don't Sleep On This series. Check in every week to see what things we can't wait to share with you.
Look, despite what my Seamless history might lead you to believe, I really do love to cook. It's healthier than takeout, it's cheaper than going out, and I just feel like more of a *proper adult* when I've put the time and effort into cooking a balanced meal, rather than polishing off a container of Thai takeout (or an entire pineapple pizza) straight from my bed. And, at times, it's kind of relaxing.
However, over the past couple of years, I've begun cooking less and less, treating it more as a chore than the therapeutic task it used to be. Seamless (and Grubhub, and Uber Eats) has become my most frequented app, and a good portion of my monthly credit card bill can be attributed to it. My excuse? "Not enough time" to cook, let alone cook enough so that I have lunch to bring with me to the office each day.
But in reality, my "lack of time" was actually just an excuse for being lazy—I truly believe that anyone can find the time to cook. Sometimes, they just need a little help—maybe in the form of a lunchbox? Because, as I found out recently, all it took for me to get back into the game was a very cute and exciting new lunchbox that made me want to bring my lunch to work each day. And that cute and exciting new lunchbox? A sleek little satchel called The Luncher from Modern Picnic.
Modern Picnic is a range of clean, minimalist vegan leather lunchboxes. Each bag has a discreetly insulated interior to keep your edible goods chilled, and even has an interior slot to place your (reusable!) fork, knife, or spoon, making it the perfect companion for bringing your lunch to work—or, well, to the picnic.
While, sure, $149 may seem steep for a lunchbox, these are way more than just lunchboxes—they can easily double as your purse, sans salad-filled Tupperware. Offered in a minimalist color palette of black, white, beige, and a range of muted tones, such as gray and hunter green, The Luncher can easily become your everyday goes-with-anything purse. If there's anything to know about me, it's that I love me a good multifunctional product. (But also, can we talk about this Gucci-esque bamboo handle?) The brand also offers The Snacker, a simple, insulated clutch that's perfect to carry around a snack, like fresh fruit or baby carrots.
Since I've made the switch, I've found myself newly inspired to actually make the time to prepare my lunch each day of the week. I've ordered lunch in significantly less, thus lowering my carbon footprint and using less plastic bags, utensils, and more—which is something to feel good about.
So, in short, if you, too, are trying to break up with your Seamless account and be nicer to the planet, give Modern Picnic's chic, minimalist lunchboxes a try—I promise you'll find yourself cooking (and excited about it) in no time.
You can shop Modern Picnic's current offering at ModernPicnic.com.