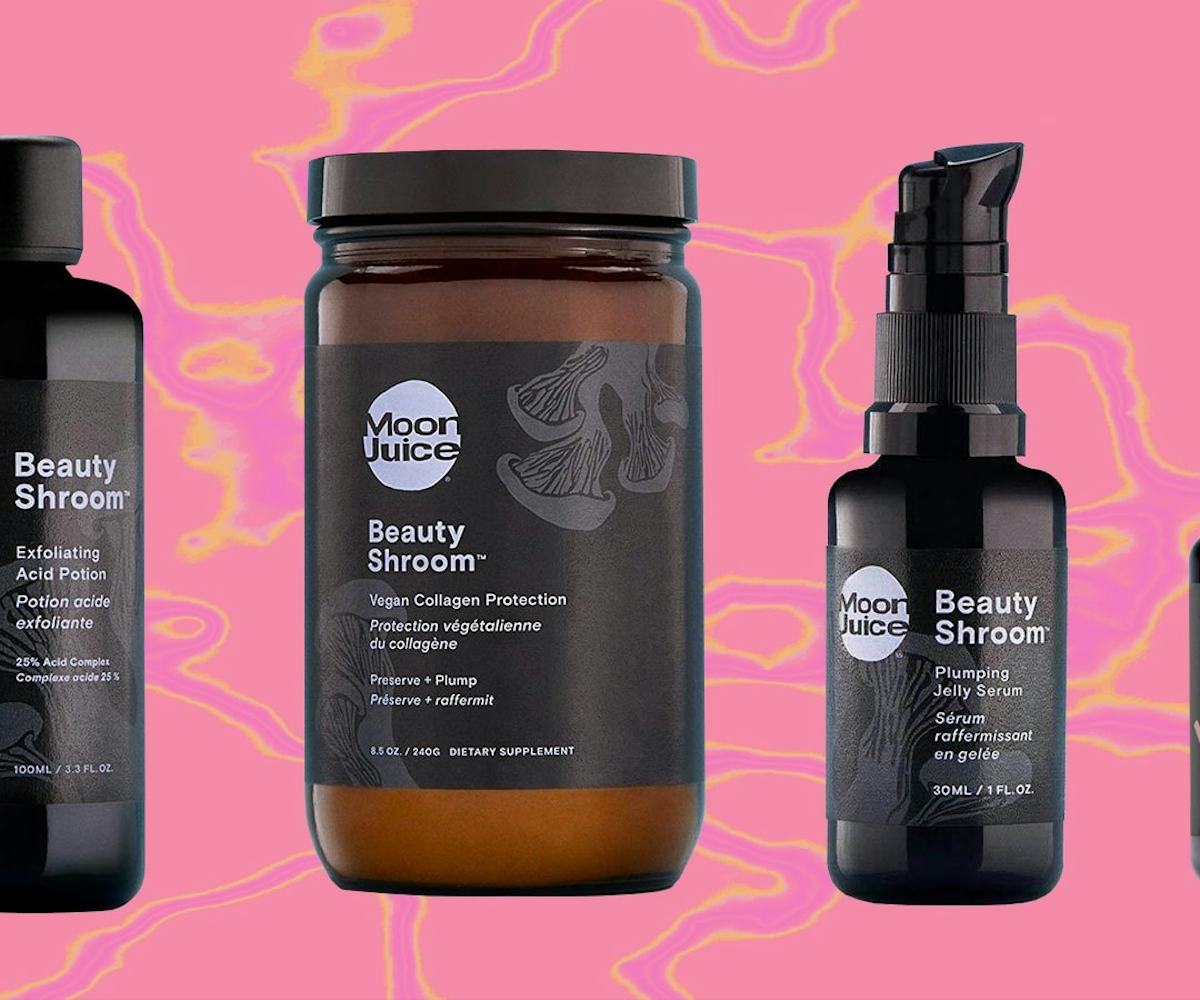 I Tried The Moon Juice Skin-Care Line And Am Still Waiting To Become Superhuman
It hasn't happened yet, but... any day now?
A friend recently told me that she hates a popular skin-care line that you've probably seen all over the internet (I'm not going to shade them here, because, who needs that? Who cares? But, you know them). But, even though she's never seen a difference in her skin, she keeps buying it because she loves the marketing. I heard this and I thought, That is so real. And also: That is how I feel about the Moon Juice skin-care line.
For those unfamiliar with the brand, Moon Juice was founded in L.A. (where else) by Amanda Chantal Bacon, and became famous for products like Sex Dust, a supplement that promises to help your sex life; she also put out a cookbook. The skin-care line, which launched last summer, feels like a natural extension, since it includes similarly esoteric ingredients to Bacon's existing supplement products. And just like with Sex Dust, there's plenty to be curious about, like the Beauty Shroom Plumping Jelly Serum, which sounds like it comes with a hacky sack and tragically does not. (And, no, it doesn't come with a Grateful Dead wall hanging either—trust me I asked.) But you can BYOLL (bring your own lava lamp). Okay, I swear I'm done with shroom jokes for now.
Anyway, the entire line is premised on the magic properties of mushrooms, and this particular product boasts that "silver ear mushroom and hyaluronic acid join forces with nutrient dense reishi to help enhance skin elasticity and help reduce the signs of inflammation. The light, jelly texture works deep within the skin's surface to visibly reduce the appearance of fine lines and wrinkles while creating a lasting hydration barrier for super supple skin with resilience and bounce." Okay, then.
I found that the texture of the serum is very "what slugs leak," so if you like slug-leak textures, you'll enjoy this (which maybe you do, because snail mucus products are very big right now). The first thing I noticed about the ingredients in the plumping jelly is that the first two are water and coconut oil and, well, coconut oil might work for some people, but it doesn't work for me—and this totally broke me out. A quick Google search told me many other people had the same reaction (though, of course, others didn't, because skin is complicated). Ultimately, though, I didn't notice any plumping, unless you count, "Oh hey, that breakout is PLUMP!"
There's also an Exfoliating Potion which has "potent AHA and BHA five-acid complex [that] features glycolic, lactic, and salicylic acid to help encourage natural cellular turnover, unclog and minimize the appearance of pores, and visibly reduce the appearance of fine lines and wrinkles. Vitamin B3 pairs with adaptogenic reishi and tocotrienols to help boost hydration, combat the signs of oxidative stress, and fortify the skin's natural barrier." Which, thankfully, did not have coconut oil, so it was not a face-festival of "Am I 16? I feel 16." But since I couldn't really tell yet if it made a marked difference, I guess that's a sign that it didn't.
And yet, despite my complaints, I do think it's awesome that the line is so committed to being clean, since it is truly terrifying what's in most of our beauty products. Still though, using these products made me wonder the same things I've wondered about adaptogenic supplements lately: Are they really doing anything? And the conclusion I've come to is: I have no idea.
I guess the choice is, I can stop taking them, since I'd feel like I might be wasting huge piles of money on nothing; or, keep taking them thinking maybe they're doing nothing, but also wondering, What if they're making me superhuman and preparing for the inevitable apocalypse? The choice is mine—and yours. Me? I want to believe.