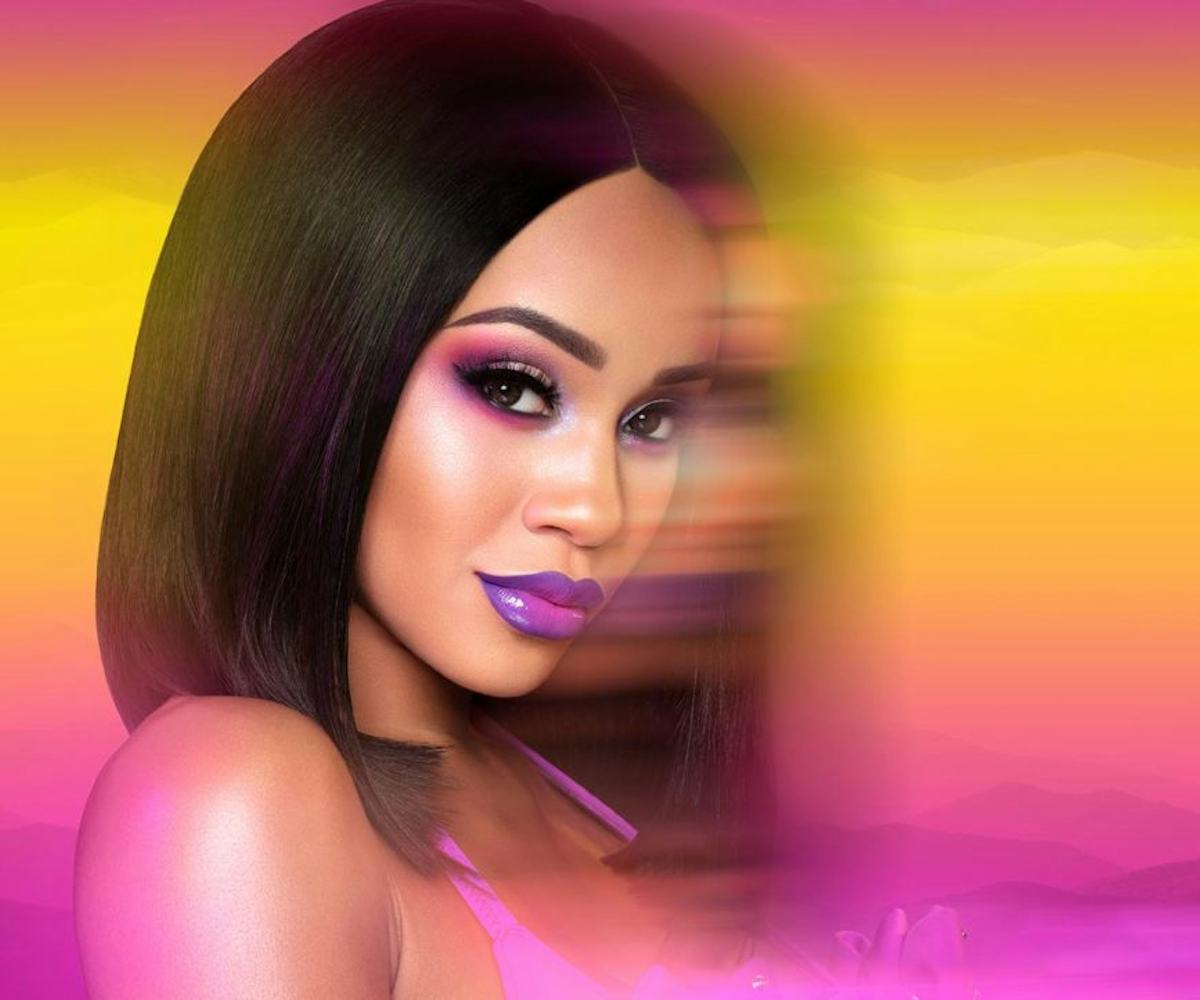 Image courtesy of Morphe
Saweetie's Morphe Makeup Collection Was Made For Bold Summer Looks
The collection drops on March 20
Morphe has your summer beauty routine settled. For its latest collaboration, Morphe and Saweetie unveiled a joint collection aimed at helping you properly prepare for festival season. Called "Backstage with Saweetie," the entire line, filled with bright neon hues and everyday neutrals alike, will help you bottle up the colorful essence of music festivals.
Arriving in stores and online on March 20, the "Backstage with Saweetie" collection includes a 24-pan eyeshadow palette ($29), three lip glosses ($18), a 6-piece brush and face set stored in an orange belt bag ($29), and a mini setting spray ($10).
Collaborating with big names in beauty isn't anything new for Morphe, but as the brand told Billboard, this is the first time the company has worked with a musical artist. The history-making moment isn't lost on Saweetie, who told Billboard that she intends to continue branching out. "The women who I aspire to be have their hands in different industries. So when I'm doing my due diligence in fashion, beauty and music, I'm working towards my goal of being a multi-faceted brand," she said.
Saweetie had a hand in naming and designing each of the products in the collection, and as for what inspired the creation of the 24A Artist Pass Artistry Palette — which features a rainbow of eyeshadow options including shimmer and matte shades — the performer said she wanted a palette that would appeal to everyone. "It still has the neutral colors for the people who ain't trying to be so loud. But it also has neon colors for those who want to go all out," she shared in the Billboard interview.
The line also includes Icy Lips, a trio of lip glosses that come in purple, pink, and yellow. According to Saweetie, gloss is a truly integral part of any beauty routine. "I love lip gloss because when you line it the right way and put it on, it just makes your lips look so juicy," she said. "I like my lips to look juicy and kissable. I'm super excited for these colors because they have a hint of sparkle."
24A Artist Pass Artistry Palette, $29
Mini Continuous Setting Mist, $10