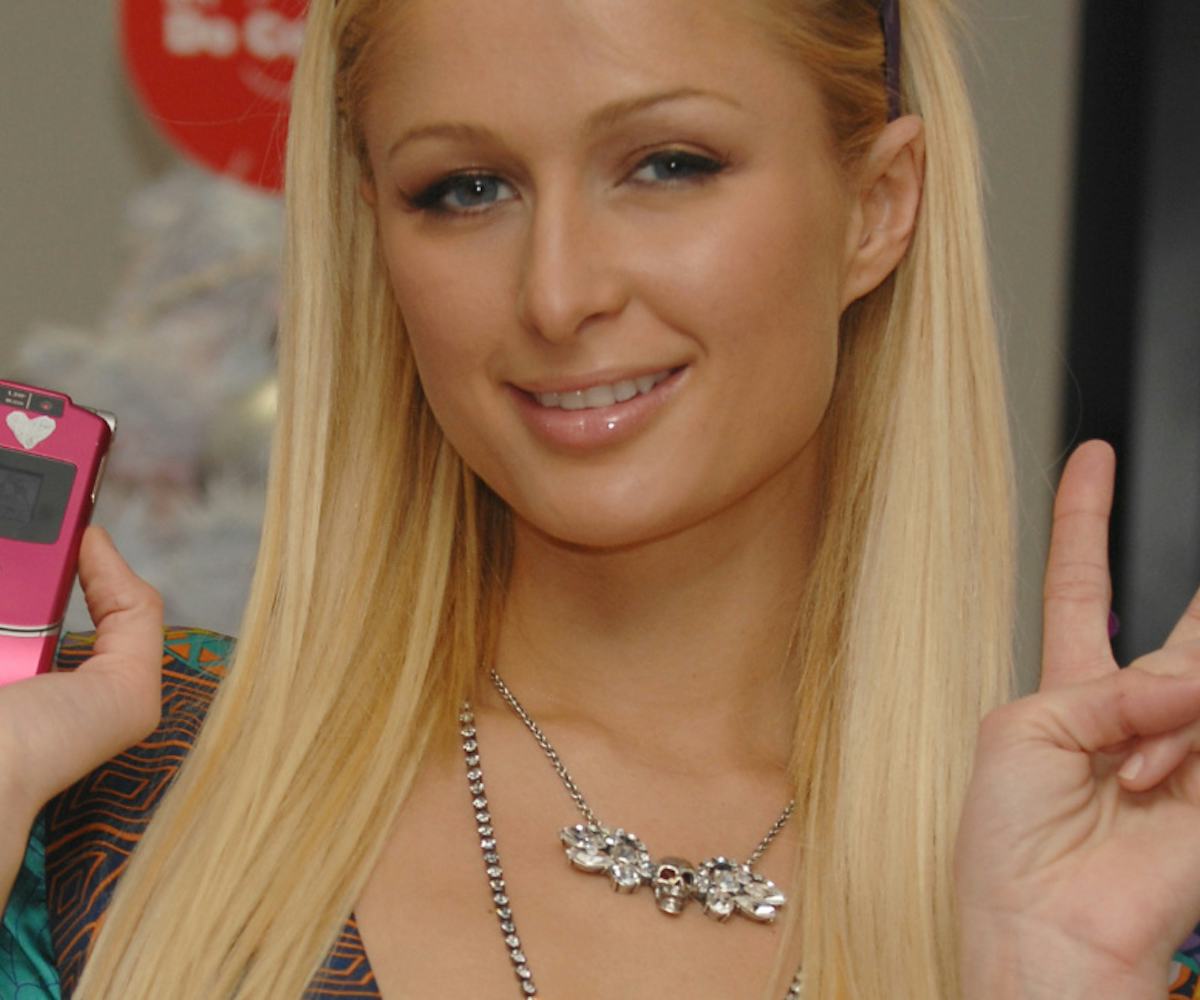 Photo by Jun Sato/WireImage/Getty Images
Motorola's Relaunched Razr Phone Is Finally Here
The early aughts status symbol is officially back with plenty of tech-friendly updates
We've been teased with this type of news before. Back in 2016, rumors of a possibly resurrected Motorola Razr phone — yes, the early 2000s flip phone-turned-status symbol — swirled online, only to be squashed by the tech company itself, along with a public apology. Fast-forward three years later, and Motorola announced that it would officially, finally be relaunching Paris Hilton's favorite tech accessory of the early aughts. On Wednesday night in Los Angeles, Motorola hosted a party, with such attendees as Sita Abellan and Diplo, to celebrate the updated version's debut.
The Motorola Razr still has that ASMR-like satisfaction of closing a compact flip phone, but features revamped details that make it more aligned with today's much-needed, tech-friendly smartphone, such as a touch-screen keyboard, 128 gigabytes worth of storage, water repellency, a smart camera (that boasts Google Lens, AI technology, and Night Vision), and an extra "Quick View" screen when you close the phone.
There are a few drawbacks, however, like the price tag, which totals at $1,500, and the fact that the revamped Razr is only available for Verizon users. (Don't hold your breath on this changing anytime soon, as the phone carrier has a lifetime exclusive.) Plus, Razr owners will technically be in possession of an Android phone, which means you'll be cramping the style of every group chat and text with a lime green message bubble. Still on the fence about it? You have some time to think on it: Pre-orders start on December 26, and the new phone will be available in stores by January.
See more of the new and improved Motorola Razr, below.