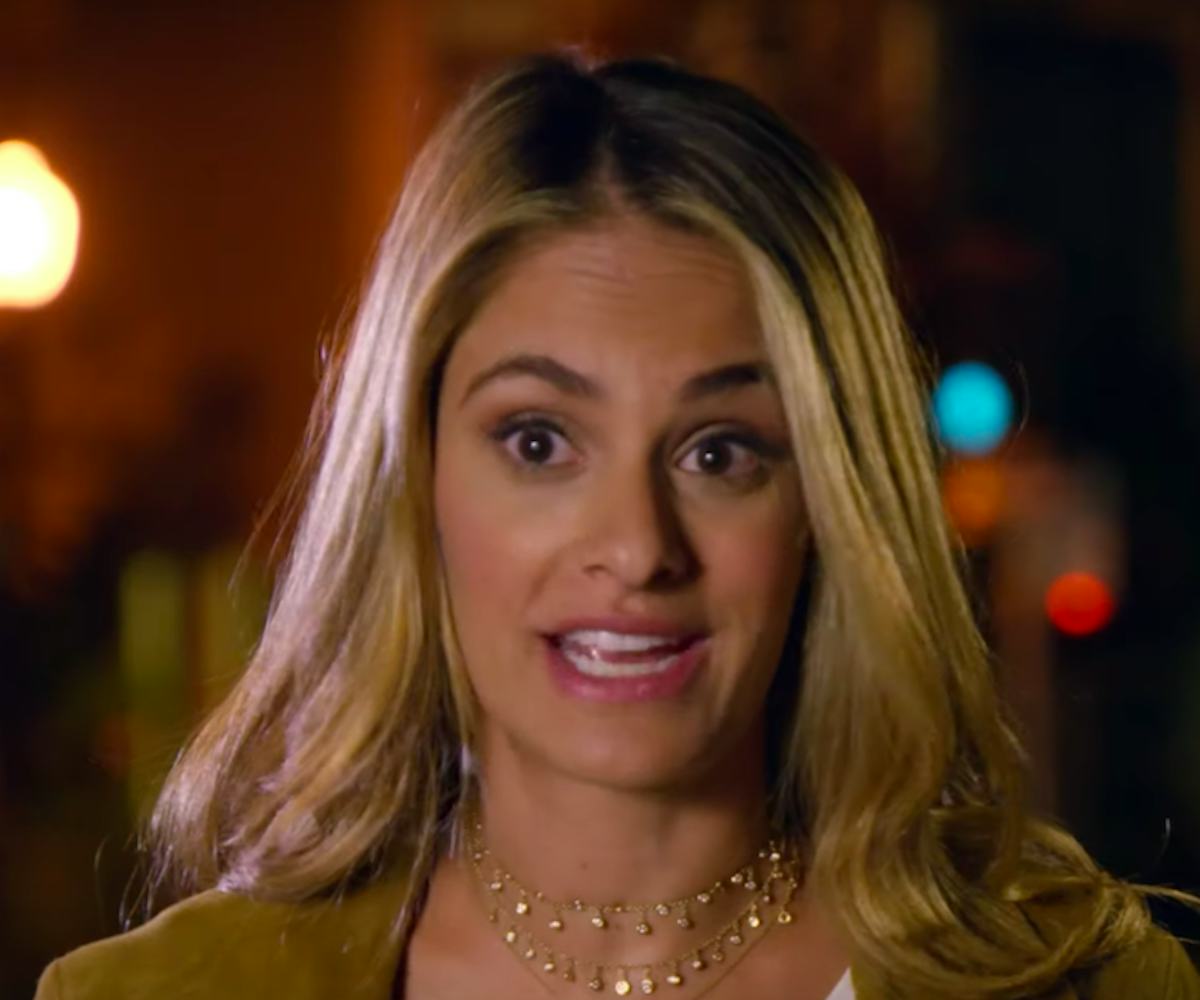 Photo via screengrab
'Murder House Flip' Is The Home Renovation Show You Didn't Know You Needed
Flipping houses where brutal murders occurred is the new 'Property Brothers'
New streaming platform Quibi, set to launch on April 6, has continually shocked me with its outlandish programming slate — there's a cooking competition that involves blindfolded contestants getting blasted in the face with a mystery food dish they then have to identify and recreate (Dishmantled), a wellness series starring Nicole Richie's hip-hop alter-ego (Nikki Fre$h), a Judge Judy-type series starring the very much unlicensed Chrissy Teigen as a judge presiding over a small claims court (Chrissy's Court), and a series that is, quite literally, called Killing Zac Efron. Still, nothing could have prepared me for the most recent addition to Quibi's very inventive lineup, Murder House Flip, which sounds exactly like its title: a home renovation show about people moving into houses where others have previously been murdered. Are you enticed yet?
"Murder and makeover don't usually go together," says Joelle Uzyel, one of the series' two hosts, echoing a thought that will surely race through every single person's head upon hearing of this wacky premise. So let us thank the gods up above that Quibi ignored the "usual" rules to find people that were willing to sacrifice any semblance of sane normalcy in order to find their dream home in a "happy, cheerful" neighborhood or "a house close to the ocean" — because now we have been blessed with a new bite-sized series featuring scenes with brave husbands sitting in the same spot where a man killed his wife, stories about how a murder weapon was never found and could still be floating anywhere around the house, and highly detailed illustrated depictions of exactly where seven dead bodies had been buried in someone's backyard. Take that, Property Brothers!
Produced by CSI's Josh Berman and hosted by Uzyel and Trading Spaces' Mikel Welch, Murder House Flip will either be right up your alley or in a totally different ballpark. As for me? Well, of course I'll be tuning in. How could I possibly resist a series that regularly features questions like, "You take a shower where he dismembered her?"
All in all, you should come to Murder House Flip for the zany concept, and stay for Mikel saying, "Typically, I would say 'ladies first,' but you not going to leave me upstairs in this haunted house!" Check out the trailer for Murder House Flip below.