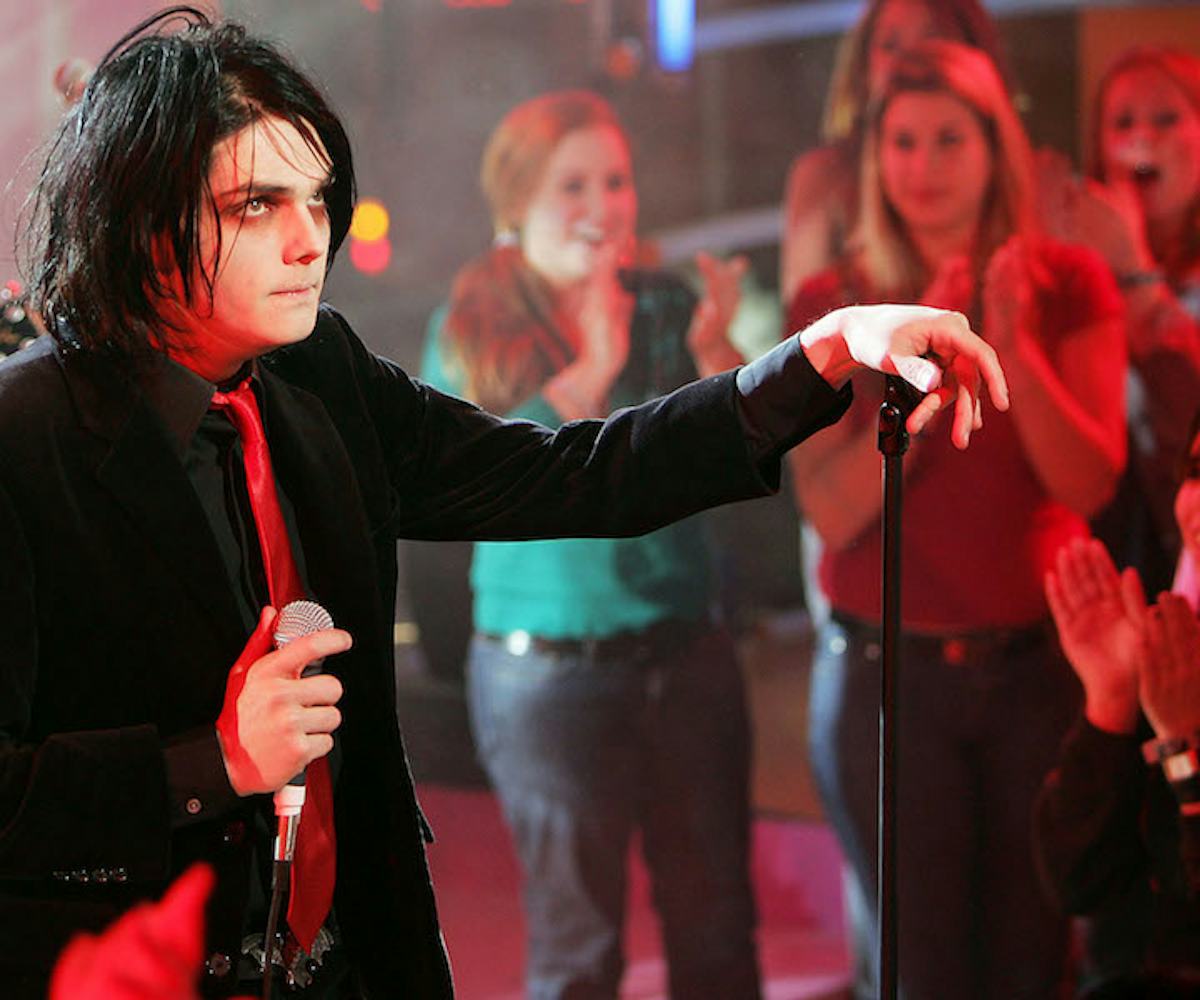 Photo by Scott Gries/Getty Images
My Chemical Romance Charting Is Proof That Emo Is Coming Back
My Chemical Romance's iconic sophomore album, Three Cheers For Sweet Revenge, has re-entered the Billboard 200 for the first time in a decade, and it's all the proof I need to know that we're all feeling pretty emo right now. Featuring songs like "Helena (So Long & Good Night)" and "I'm Not Okay (I Promise)," it's practically one of the sacred texts of the emo bible.
The album currently sits at 191 on the Hot Albums chart, just below Chris Stapleton's 2017 album From A Room: Volume 1 and The Chainsmokers' 2018 Sick Boy. When Three Cheers For Sweet Revenge was first released in 2004, it peaked 28 on the Billboard 200 and remained on the chart for 78 weeks.
Earlier this month when the Jonas Brothers reunited, Blink-182's Mark Hoppus claimed to have made the reunion happen, and told fans he'd make sure My Chemical Romance reunited next. MCR frontman Gerard Way has focused his energies elsewhere, though, with his Netflix series, The Umbrella Academy, hitting Netflix last month and a series of singles, including a holiday song featuring Lydia Night of The Regrettes.
Perhaps the return of this seminal album to the charts will be what convinces Way that this is truly what the world needs right now and finally gets the band back together. I doubt it, but my little emo heart will be beating to the tempo of "It's Not A Fashion Statement It's A Death Wish" as I continue to remind everyone who hasn't already come around just how gloriously cathartic this music is. Before you come at me with the link to Is This Band Emo?, appreciate the beauty of emo being a state of mind, not a narrow genre. Thanks.
Please stream Three Cheers For Sweet Revenge along with me to make it rise further up the charts yet again as it so rightfully deserves.