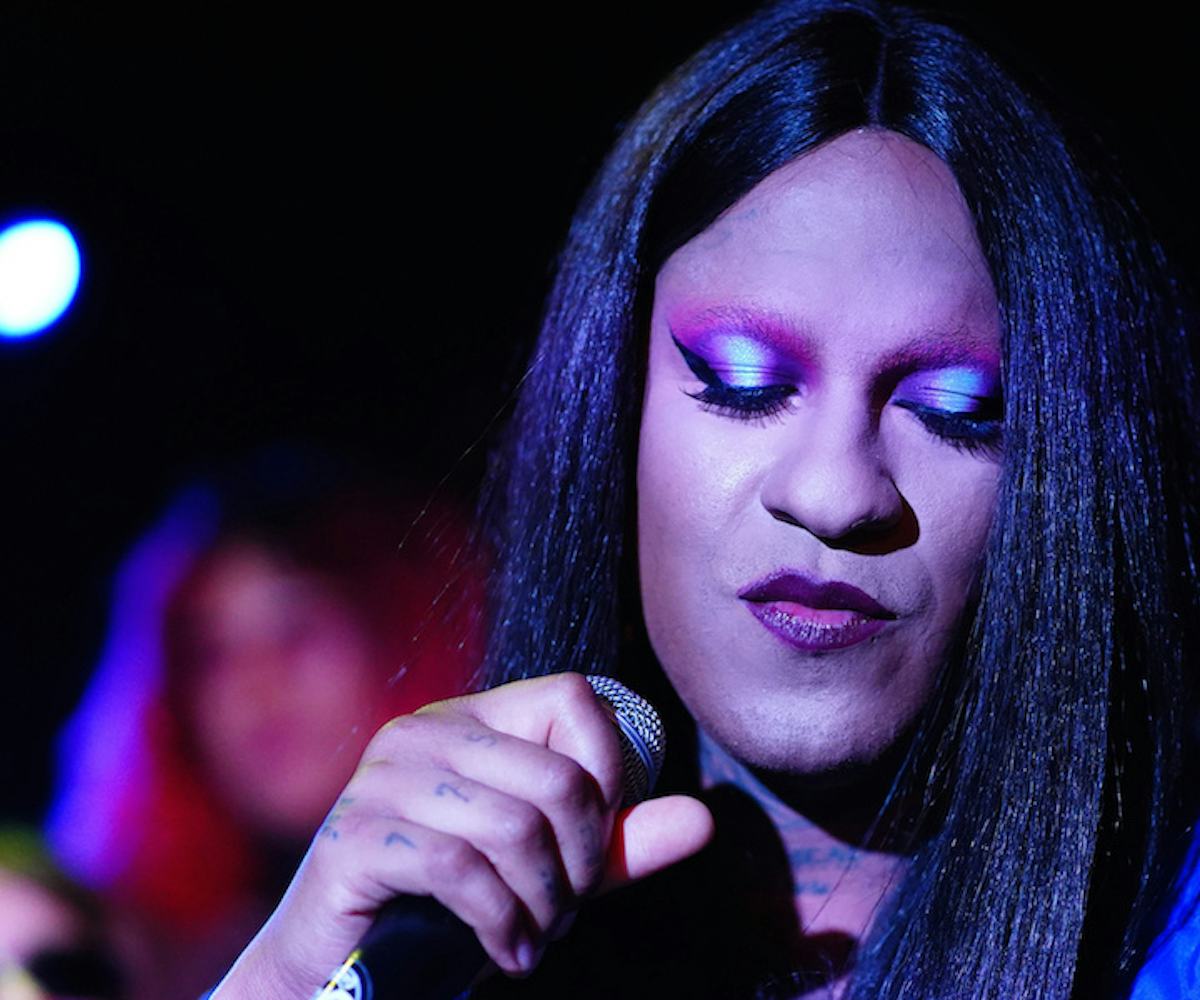 Photo via Getty
Mykki Blanco Sets The Record Straight On Upcoming "Palestine Tour"
The artist responded to pushback against a stop in Haifa, Israel
As the Palestinian-led Boycott, Divestment and Sanctions (BDS) movement continues to gain steam, musicians accustomed to touring Israel have received increasing pushback for performing there. Everyone from Britney Spears to Justin Bieber to Lorde to Radiohead has been called out for scheduling dates in Israel, with some opting to cancel their shows entirely amidst the outcry, while others use these performances to speak out against the Israel-Palestine conflict (as Madonna did during her Eurovision performance last year). The latest addition to that list? Mykki Blanco. But if the idea of this particular artist ignoring the calls to boycott Israel seem suspect to you, have no fear. As the artist wants you to know, there's more to the story.
This May, June, and July, Mykki Blanco, the forward-thinking, gender-bending, openly HIV+ queer rapper and singer, will embark on a "Palestine Tour" alongside Splash in a Wingspan. The move is a radical one, a clear sign of solidarity with the Palestinian people, which is why Twitter user @sahirious tweeted in praise for the performer. "Mykki Blanco doing a Palestine Tour is some legend shit honestly idc," they exclaimed. But not everyone seemed to agree. Several hours later, a different Twitter user, @comebackayesha, tried to refute these claims, responding to that tweet by pointing out, "Haifa is in Israel lol."
Blanco saw that tweet and was able to set the record straight about their decision to perform in Haifa despite the fact that, as @comebackayesha said, Haifa is, indeed, in Israel. "Haifa is in Israel you're correct," Blanco conceded. "But 30,000 Palestinians live in Haifa. My tour was organized by Palestinian artists and shows are being performed at Palestinian musical venues." The instantly iconic clapback concluded with Blanco saying, "I hope all of my fans in the region will come and have a good time."
That should teach you to come for Mykki Blanco!
Find the tweets below.